I have a great new recipe! Smokey Raspberry BBQ Sauce is great to use on the grill. (or my air fryer!!)  We grill year around here in the South. If we get a sunny 60-degree day in January we are lighting that grill!  I have a great Roasted Garlic Marinade I created on a cold day too!
I buy a great BBQ sauce with raspberries and chipotle peppers at a specialty sauce store in Eureka Springs, AR.  So when I found raspberries on sale for .50 a package, I decided I needed to make a BBQ sauce. I thought that sounded like a great place to start.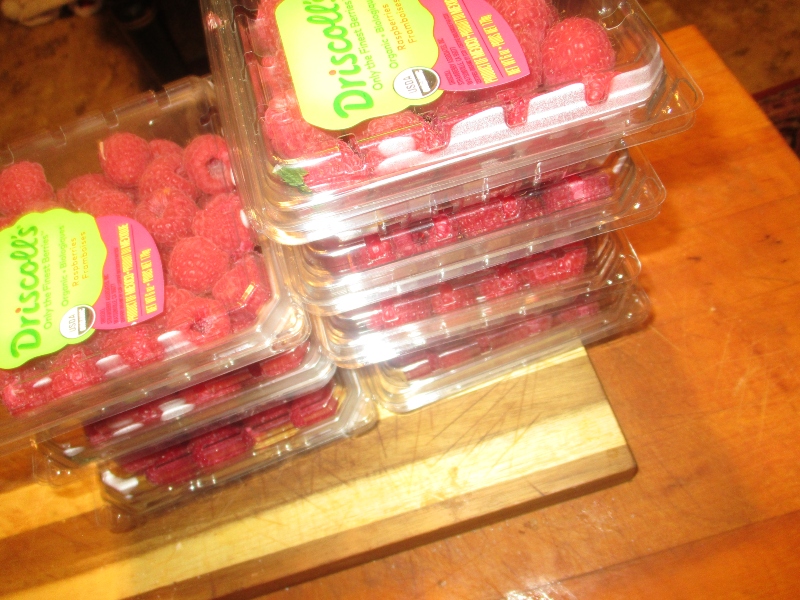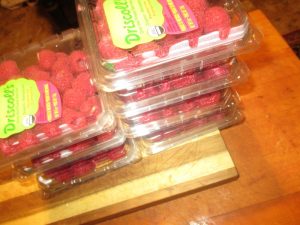 Why "Smokey" Raspberry BBQ Sauce?
Chipotle chiles are smoked jalapeños that have been dried.  They come dry, which can be made into a number of sauces or dishes.  Chipotles also come canned in adobo sauce. Adobo sauce is a tangy red sauce. They are spicy, but not HOT. And the smokiness of the peppers really comes thru. Putting them with the honey, vinegar, tomato sauce, and raspberries makes a really sweet-hot combination that I really love!!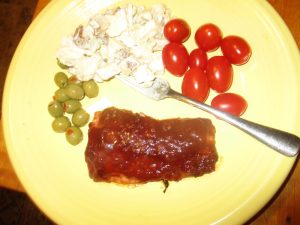 A salmon fillet was the first thing I slathered it on and it was PERFECT! I cooked it in my NuWave Oven/air fryer for about 10 minutes.
Ultimate Portion Fix/21 Day Fix: Raspberry Chipotle BBQ sauce
Smokey sweet heat that you can add to chicken, fish or pork!
Ingredients
1

small can

tomato sauce, low sodium

1

teaspoon

apple cider vinegar

1

teaspoon

adobo sauce from the can of chipotles, or to taste

1

tablespoon

chopped chipotle peppers, or to taste

¼

cup

honey

2

tablespoons

water, if needed

1

cup

raspberries
Instructions
Whisk the 1st ingredients in a small saucepan. Mix in the berries.




Cook the sauce over a low simmer for about 20 minutes or the berries have broken down, stirring often to keep from sticking.

If the sauce gets too thick you can thin it down with a little of the water. When you take it off the heat it will thicken a little.