This Chicken with Hummus Power Bowl is full of flavor! It is totally customizable so it is sure to please the whole family. For sure they are going to want one too!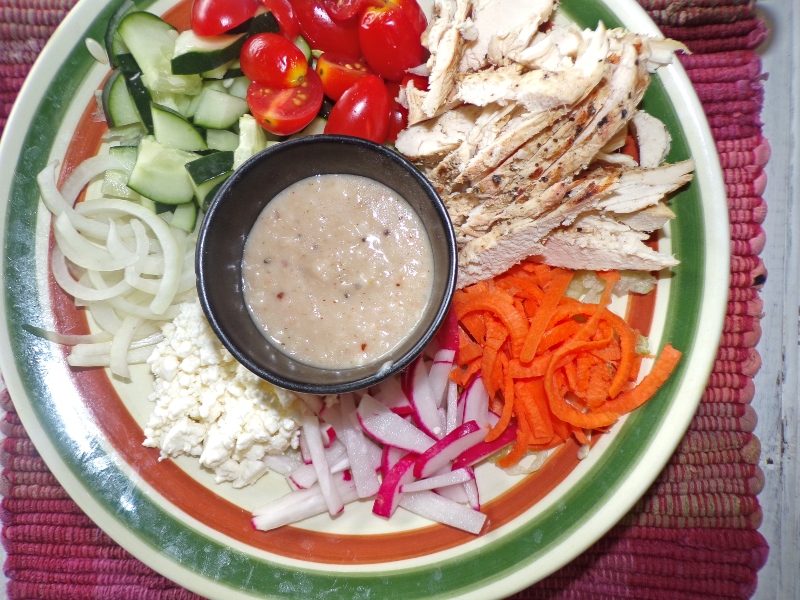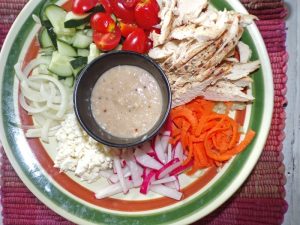 What ingredients does this Chicken w/Hummus Power Bowl use?
Every bowl starts with a base. I want a vegetable base usually because I am always trying to get more veggies. But sometimes I chose a starchy base like brown rice or quinoa.
This is one of my favorite ways to use cold grilled chicken, although you could use any protein that is your favorite.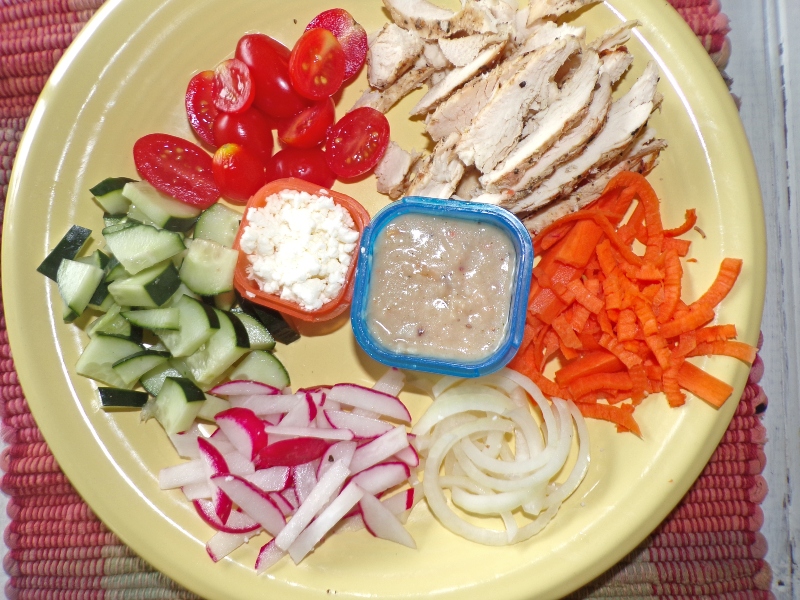 Tomatoes and cucumbers are my favorite veggies to include in this bowl. Onions of your choice, red, sweet, or even green onions would do. Carrot and radish sticks bring plenty of crunch to the bowl.
Any veggie that you love to eat raw could take the place of any of these.
Next the cheese and the hummus
I think feta cheese is the perfect cheese for these bowls. But you could certainly customize this and add any cheese that is your favorite.
I use my homemade hummus recipe for my bowl because I don't care for the taste of tahini in the store-bought versions. You can find the recipe HERE.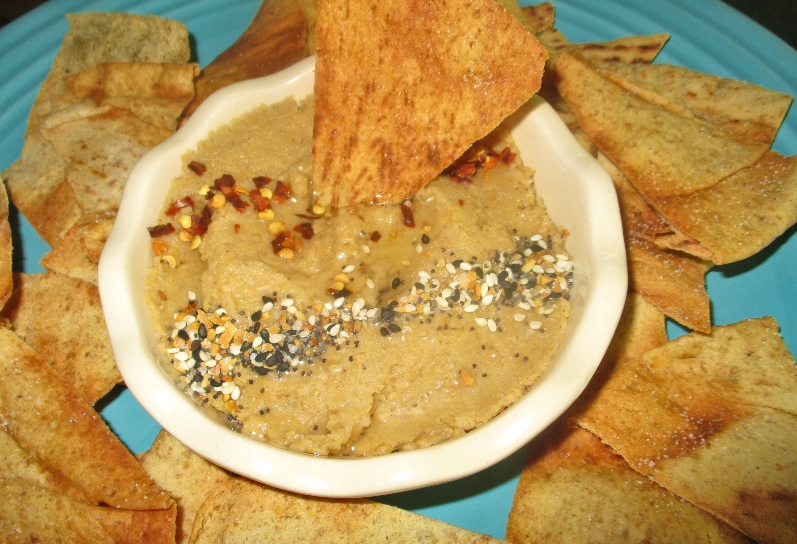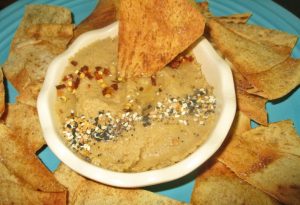 This spicy jalapeno garlic hummus is a copycat of the Panera Bread Co. hummus. Recipe HERE.
Since I am using the hummus as a dressing after I measure it out I am going to thin it down. I use a couple of tablespoons of almond milk in my version. Although you can use any milk that you normally use.
One of the reasons I like to use a vegetable base is so that I can have some pita chips with my bowl for my starch.
The amount of hummus and cheese you want to use can be up to you. The Blue container equals 5 tablespoons.  I like to split it up into 3 tablespoons of hummus and 2 tablespoons of cheese on my bowl.
Chicken with Hummus Power Bowl
This Chicken with Hummus Power Bowl is full of flavor! It is totally customizable so it is sure to please the whole family.
Ingredients
1

cup

leafy greens, such as spinach or romaine lettuce, torn or shredded to your preference

½

cup

halved grape tomatoes

½

cup

chopped cucumbers

¼

cup

shredded/matchstick carrots

¼

cup

shredded/matchstick radishes

¼

cup

sliced onions

¾

cup

shredded chicken, grilled or rotisserie

3

tablespoons

hummus, thinned with a little milk

2

tablespoons

crumbled feta cheese
Instructions
Add your base of leafy greens to your bowl.

Add all the rest of the veggies to the bowl.

Add shredded chicken to the bowl.
21 Day Fix/Ultimate Portion Fix Container Counts for 1 bowl: 2¾G, 1B, 1R
Are there other ways to change this bowl?
I also like to use roasted veggies in the place of some of the raw ones sometimes. Roasted cauliflower and yellow squash made the bowl this day!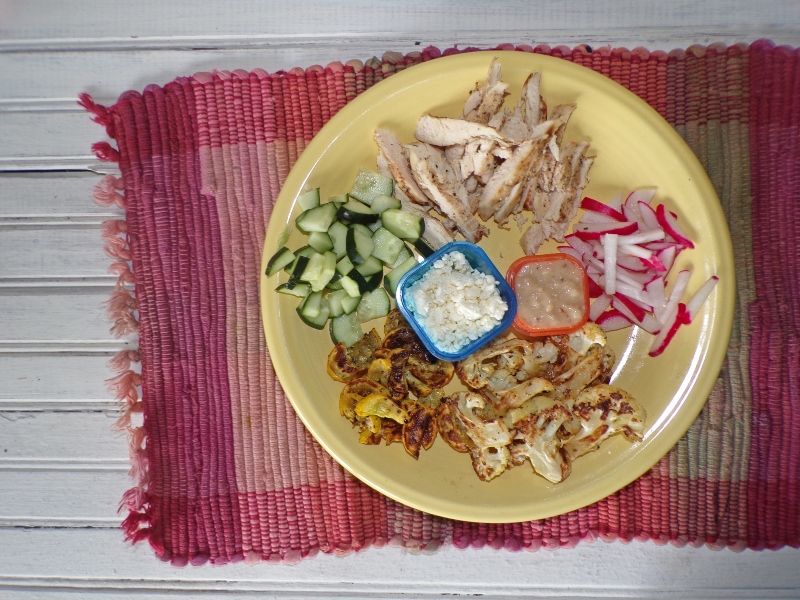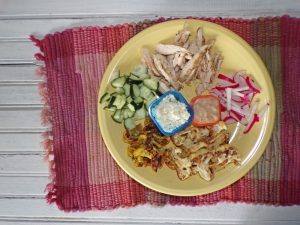 I flip-flop it to 3 tablespoons of cheese and 2 tablespoons of hummus for the version with my roasted veggies. Mainly because the roasted veggies are softer and more flavor-filled on their own without dressing added to them.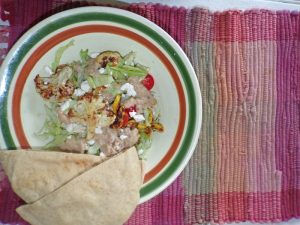 I especially like to stuff the roasted veggie version into a pita pocket. Whatever version you choose to use just make sure to keep the amounts the same. That will keep the container counts the same.
I hope you find a favorite combination!