Another childhood favorite of mine has made it onto my menu plan again. It was time to take the time to "Fix" my Tamale Casserole. My mom called it "Tamale Pie" but it in no way resembles pie to me so I renamed it years ago.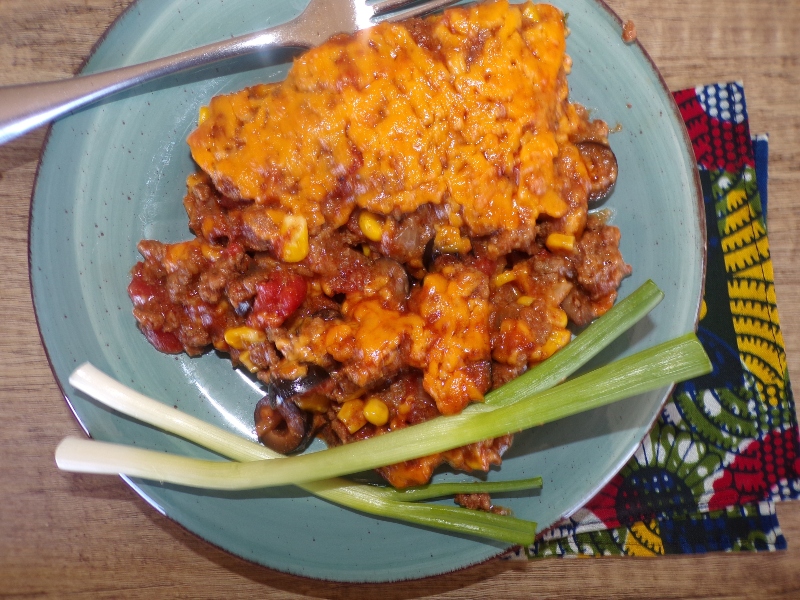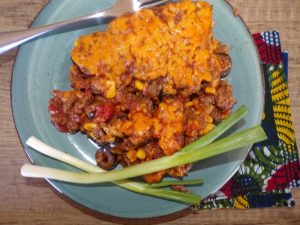 This casserole has a polenta feeling to it. Boiling the cornmeal into the meat mixture achieves that texture. 
I treat this as a one-dish meal and so the serving size for me is HUGE. But I have served it with other things like a side salad and 1/2 a serving of Tamale Casserole.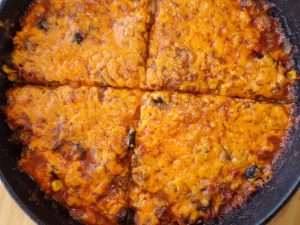 My husband doesn't care for the olives in this. So I will leave them all the way out of the whole casserole. That takes the Orange container completely out of the container count and will give me the opportunity to use a salad dressing with my side salad. 
What clean ingredients go into this Tamale Casserole?
One of the reasons my mom liked this casserole is that it would STRETCH her budget! I can pull a package of ground beef out of the freezer to thaw all day and have a really quick dish put together in 20 min and then baked for 20-25.
I measure my ground beef in my Red Portion Fix container. That way I am 100% sure of how to count it. I have some more container hacks and tips in THIS POST.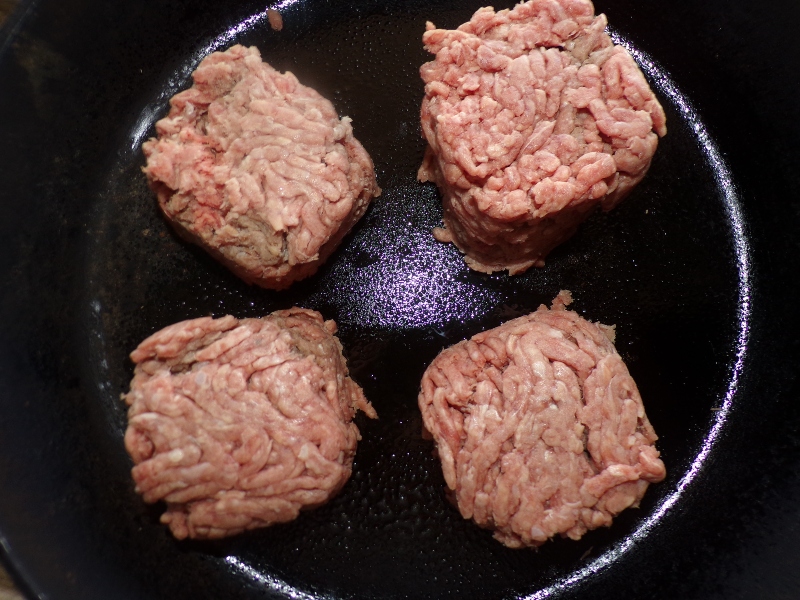 Everything else comes out of the pantry or fridge. I make sure to buy "no salt" or "low-sodium" versions of canned goods.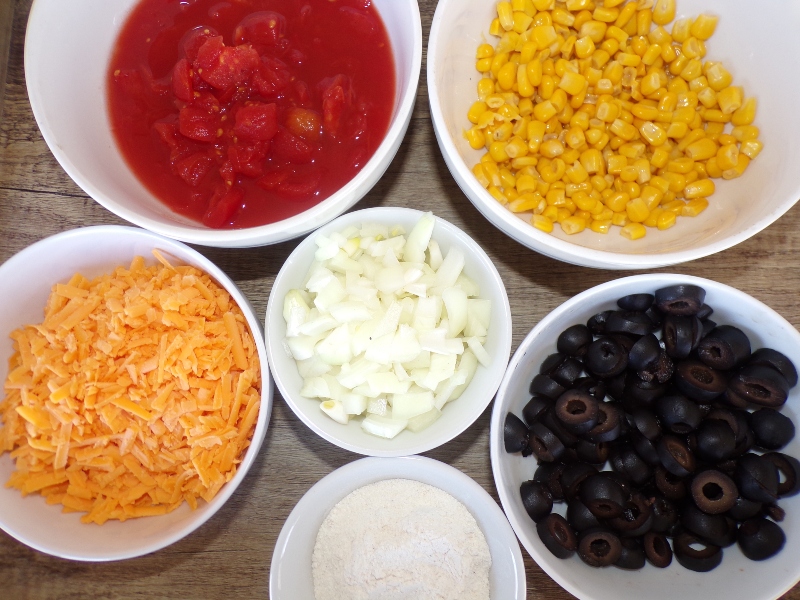 Diced tomatoes
whole kernel corn
large olives
onions
beef broth
cornmeal
cheddar cheese
I use garlic powder in this Tamale Casserole but you could always use fresh if it is your preference.  The rest of the spices are just basic ones you should have on hand. 
Tamale Casserole
Mexican flavors in a one-dish meal. YES, please!
Ingredients
1½

lbs

lean ground beef

1

can

diced tomatoes, low sodium

1

cup

whole kernel corn, low sodium

, no salt added

1

cup

onions, chopped

1

can

large olives, sliced (about 40)

1

can

low sodium beef broth, or 1 ¾ cup

2

tablespoons

chili powder

2

teaspoons

garlic powder

2

teaspoons

cumin

½

teaspoon

salt and pepper

½

cup

cornmeal

1⅓

cup

cheddar cheese, shredded
Instructions
Cook beef in an oven-safe skillet and drain off the grease. 

Stir in the tomatoes, corn, onions, olives, broth, and spices, and simmer for about 15 minutes.

Slowly stir in the cornmeal and cook on medium until thickened, about 5 minutes. Stir often to prevent sticking.

Top the mixture with cheese and bake for 20-25 minutes or till all bubbly and the cheese is golden.

Let stand for 5 min to let it firm up. Serve warm.
Portion Fix/21 Day Fix Container Counts for 1/4 pan: 1R, ½G, 1Y, 1O, 1B
What do I serve with this?
Well, like I said I usually make this a one-dish meal, and when I do that I only make a dessert to go with it! 
One of my favorite desserts are these delicious Banana Bon Bons. Recipe HERE.