Compound butter is used to spread extra flavor onto meats or veggies! There are even sweet versions.  A little pat of butter is always better, right?! Let's learn how to make compound butter in all kinds of flavors!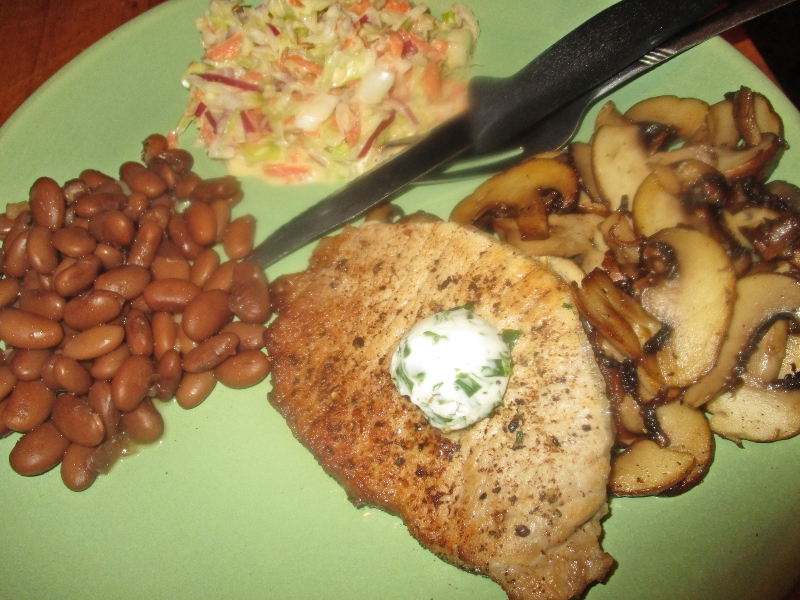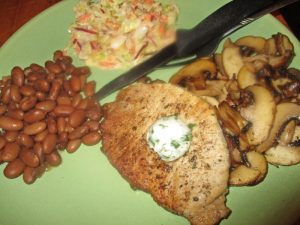 How do you make compound butter?
Basically, it is butter that is mixed/infused with a different flavor. Steakhouses specialize in ones that go on top of a sizzling steak or with side veggies.
I love to add it to grilled food! It gives it one more layer of flavor.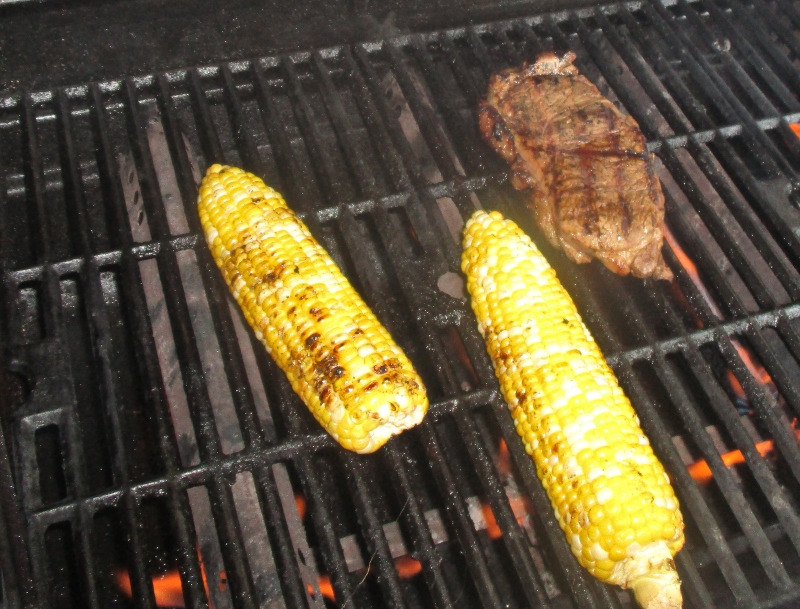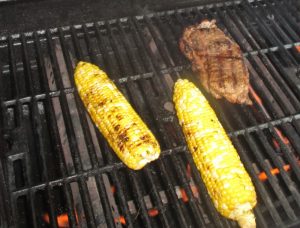 There are all kinds of things that you can add to the butter. Some of them change the volume of the amount of butter you can use. I like to make each butter by the "tablespoon". Just soften them on a plate to room temp.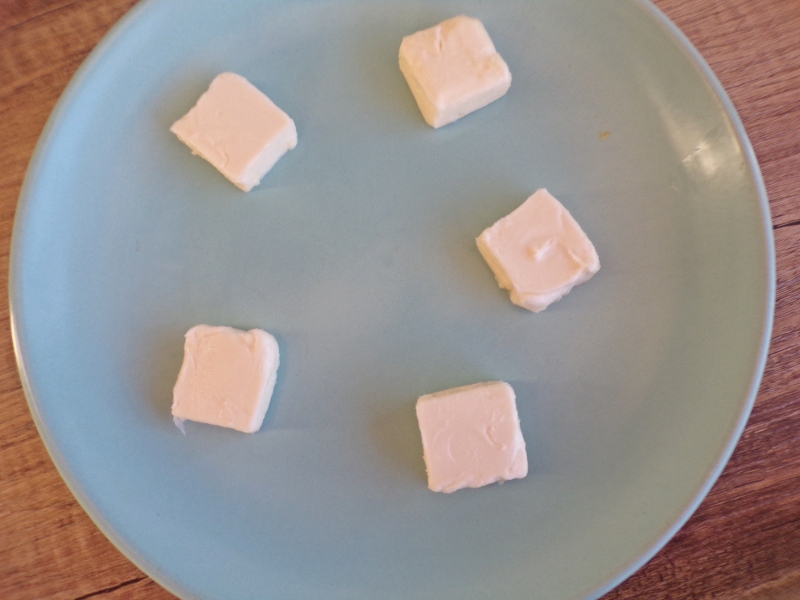 And add whatever flavors that you want to make.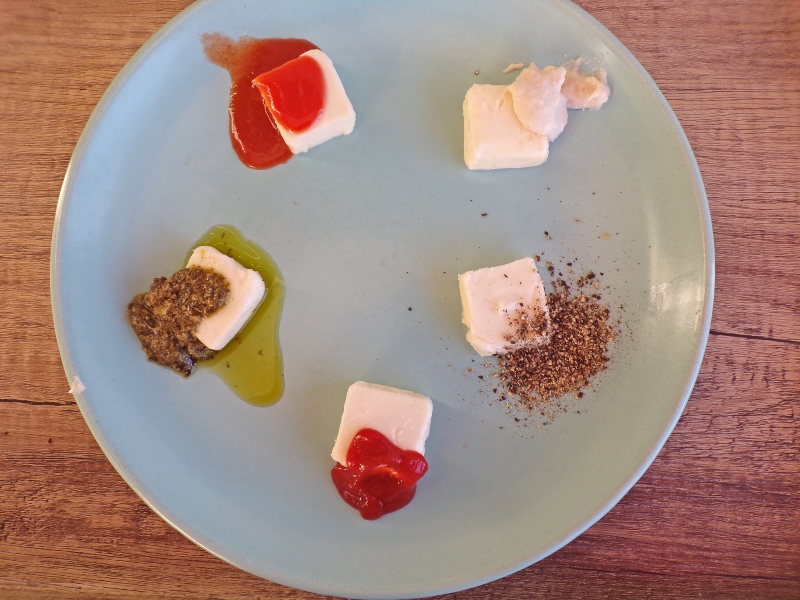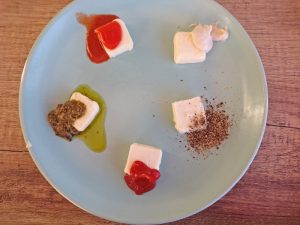 Sriracha, horseradish, black pepper, bbq sauce, pesto are some of my favorite flavors.  I have this cool little square silicone ice cube type tray that is easy to pack each of them into. I know this way that no matter the volume I can split each cube in 1/3's and it will equal 1 teaspoon of butter.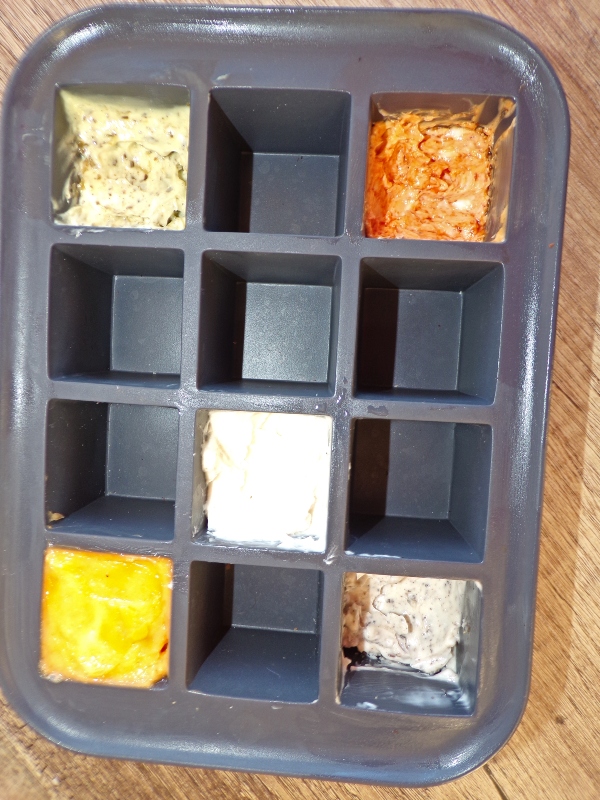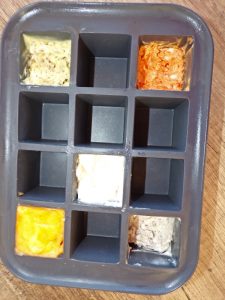 Let's make a simple herb-filled butter!
One of my favorite compound butter flavors is made with garlic and herbs. I have an extensive fresh herb garden and s0 basically I can make any combo I want!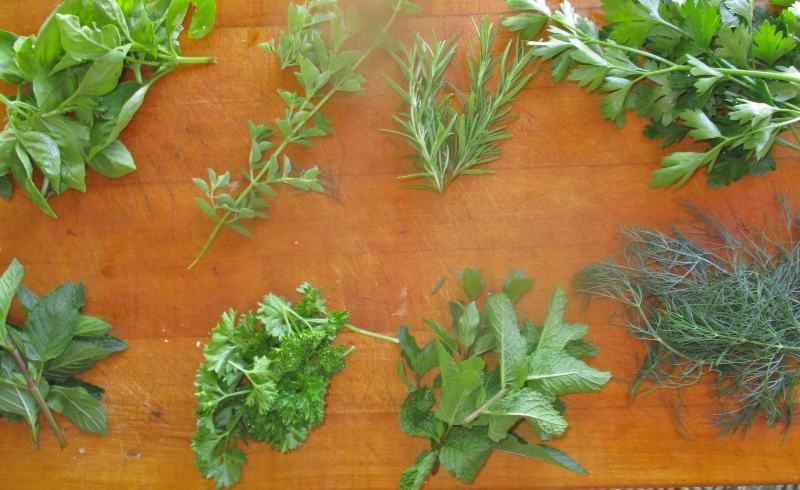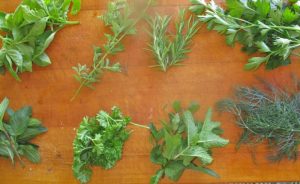 I promise if you don't have room for anything else you need to try growing 1 or 2 herbs in pots. A sunny window, a little potting soil, and a $3 plant can bring a lot of flavor to a simple meal!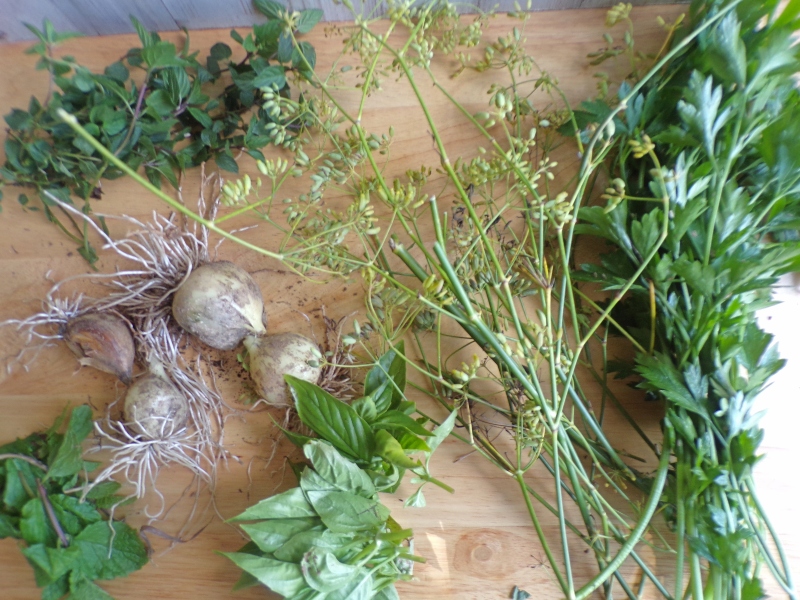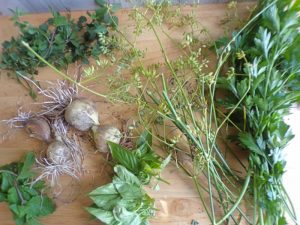 We also grow our own garlic for the very same reason, flavor.
For those of you that don't have an herb garden at your fingertips, there are plenty of options available at most grocery stores.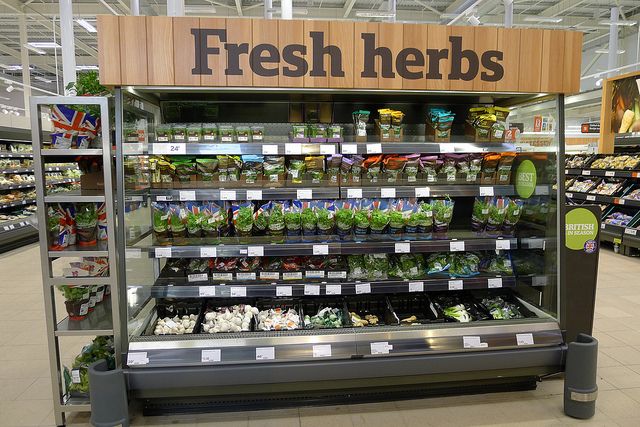 You will have to try different herbs in different combinations to see what your favorites are. However, there are some popular combos already out there!
Maybe basil, oregano, and garlic for an Italian version.
Perhaps a lemon zest, rosemary, and cracked pepper one?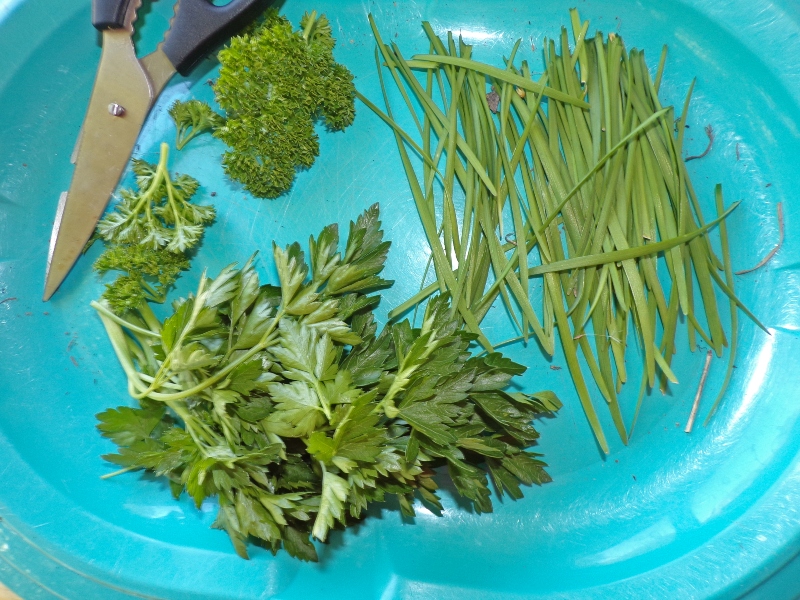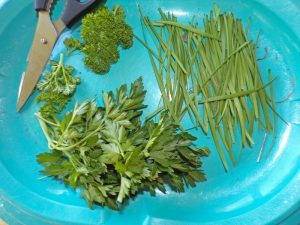 My absolute favorite combo includes chives coupled with parsley for the herbs. Garlic paste, made by pushing a clove of garlic thru a garlic press is added too.
How I portion my compound butter?
I showed you have I make my tablespoon cubes and that would be just fine for this too. But since this is the most common butter I make and my hubby likes it too, I like to portion it into 1 serving to make using it easier.
I decided to find a couple of molds that held exactly 1 and 2 teaspoons leveled off. These little ice cube trays are just perfect!! The lime wedges hold 2 teaspoons of butter and the grapes hold 1 teaspoon.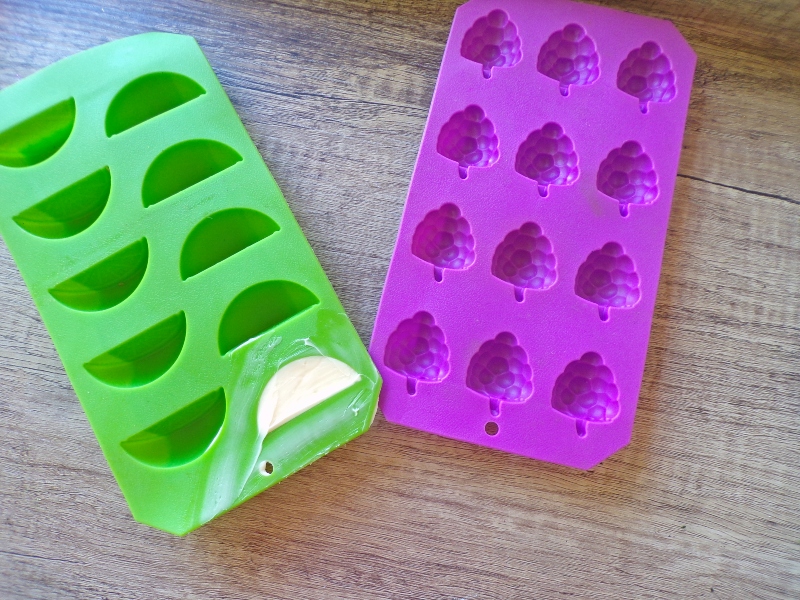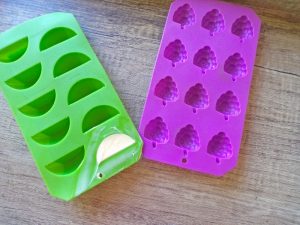 Since I added the herbs to the butter and that increased the mass. Therefore I needed to see what would fit and as you can see it almost filled the green tray. I count each of these 2 teaspoon servings as 1 1/2 oil teaspoons.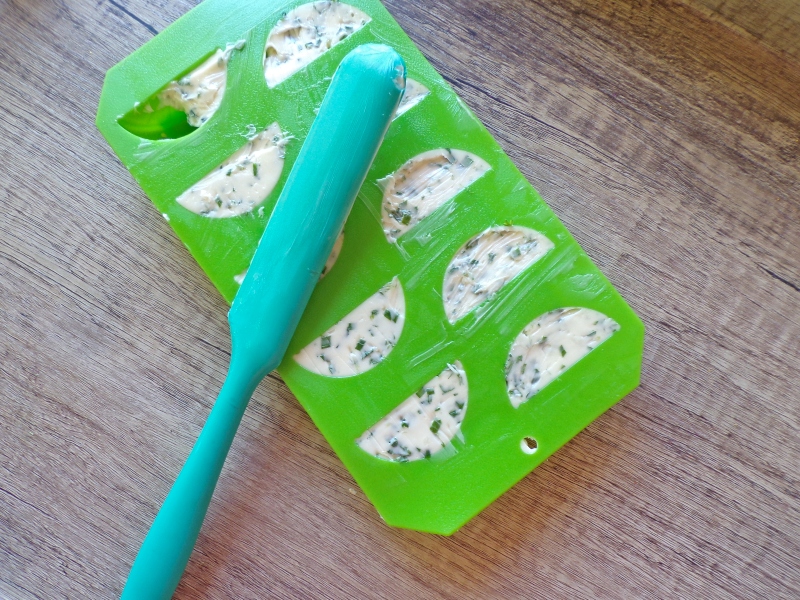 The 1 teaspoon purple tray filled completely up if I "rounded" my teaspoon a little.
I put them in the freezer for a couple of hours and then popped them out of the mold and dropped them in a baggie to use later!!
Before I got my cute little molds I just used my measuring teaspoon. I would just round it up a little and then push it out onto a plate, 12 times. Then I would just set the whole plate in the freezer and then bag them.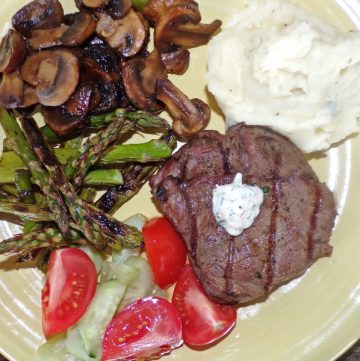 Garlic Herb Compound Butter
I use this to spread extra flavor onto meats or veggies! A little pat of butter is always better!
Ingredients
¼

cup

butter, room temperature

⅛

cup

mix of minced parsley, chives, or herbs of your choice

1

small

garlic clove, put thru garlic press
Instructions
Mix all ingredients together.

Divide into 12 servings of a little over 1 teaspoon.
Count 1/12th recipe as 1 teaspoon oil OR the alternate ways of measuring I mention.
Are there other ways to use this butter?
We all know that potatoes and butter go hand in hand!! My blogger friend Nancylynn has an Instant Pot mashed potatoes recipe that would be a perfect nest for melting Garlic-Herb Butter!! Recipe HERE.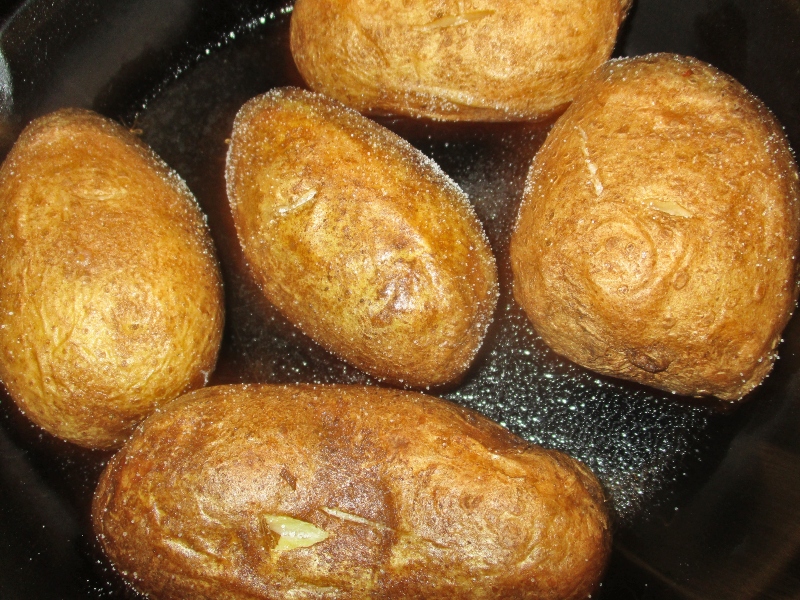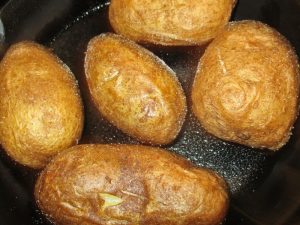 I love to tuck it into a baked potato!! I have some information about how to measure potatoes on the 21 Day Fix HERE.