Disney World Food Fun abounds at the Flower and Garden Festival. Every spring booths in the World Showcase at EPCOT feature fresh foods from around the world
The flowers, gardens, and topiaries were AMAZING! But anyone who has been or is going to the festival knows that a huge part of the "draw" is the food kiosks set up around the World Showcase. This year there were 15 of them in addition to the normal food options there. You could start your journey with their festival booklet, which listed all of the foods, topiaries, and gardens so you could make sure to see everything! And we still didn't see everything!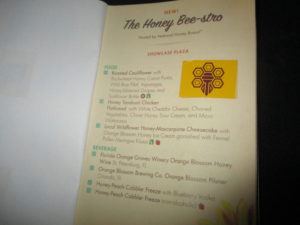 I started our trip around the world with some honey. A Honey Tandoori Chicken Flatbread that was delish. Hubby helped me eat it. It was not overly sweet and just cheesy enough. The Honey Bistro got a real thumbs up from both of us and I may have to come up with a copycat recipe for this one just because Hubby liked it! I will have to see if I can find a whole grain flatbread for the base.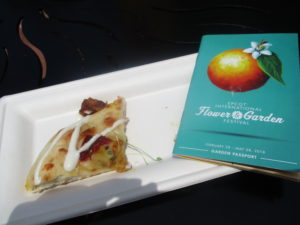 Disney World Food Fun Continues!
It was time for Hubby to get to some REAL MEAT he said so we headed to the American Pavillion to The Smokehouse: BBQ and BREWS kiosk. He ordered a good 'ol pulled pork sandwich. It had a really good smoky flavor with creamy slaw served on top just like we do it here in the south! I have a great creamy slaw recipe here!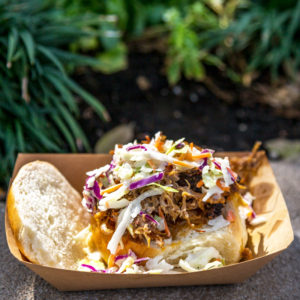 I, on the other hand, was holding out for some Fried Cauliflower from Morrocco. Read some good reviews about it online and wanted to assure myself that they were correct. THEY WERE!! It was delish and someone saw me eating it and went to get them some and they loved it too! It really was one of the most popular dishes around the world showcase. The sauce had a little kick to it and the breading was good and crisp.
Because we chose to get park hopper tickets to be able to go to multiple parks per day, sometimes we park hopped just for the food. We took off from Hollywood Studios after seeing the Storm Troopers march. Which was so dang cool!! When they all stopped right in front of us and did a "show" I was almost squealing! I rode the Star Wars ride and we stayed for the live character stage show. That was everything I wanted to do!!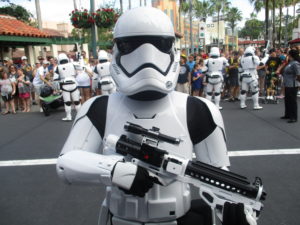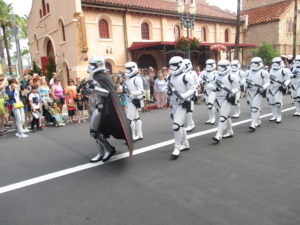 So we left there so we could go eat at the Columbia Harbor House Restaurant in the Magic Kingdom, for the Lobster Roll with housemade chips for lunch. It was so full of lobster and had celery and onion with just a dash of mayo, I feel another copycat recipe happening before the summer is done!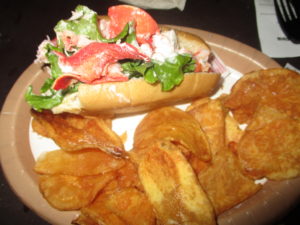 Food fun for days!
And another time we started out over in Epcot and we shared a Cheddar Cheese Soup Poutine from the Canadian Pavillion for lunch.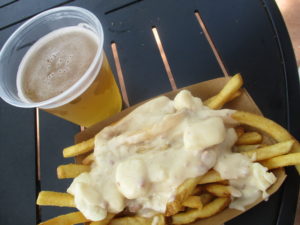 The soup topping is the same soup that you can ONLY get in the sitdown restaurant there in Canada and is really good. Washing it down with a beer just seemed like the Canadian thing to do!  Later in the evening, we shared a batch of nachos from Mexico. They really pile the jalapenos on them so washing them down with a margarita is a MUST!!
Then later that night went over to the Animal Kingdom to experience Pandora at night. We had already been there EARLY one morning and got to ride the ride we wanted to within an hour of entering the park. But we wanted to go back at night to see it "lit up" and it was beautiful!!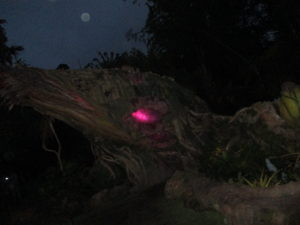 We are going to end our Disney vacation here. I mean who wants to be bored with "vacation pictures" over and over LOL, but we will be back on the road soon!
I am going to try some copycat recipes from Disney and our other adventures.
Until then "SAFE TRAVELS AND HAVE FUN"