Eating a more plant-based diet is the goal for many people today. Maybe you are a vegetarian who will eat some "animal" products like milk and cheese. Or perhaps a strict vegan who never eats animal products.  Either way, finding ways to increase the amount of protein in what you do eat can be important. Let's examine "The highest protein foods on each of the food lists."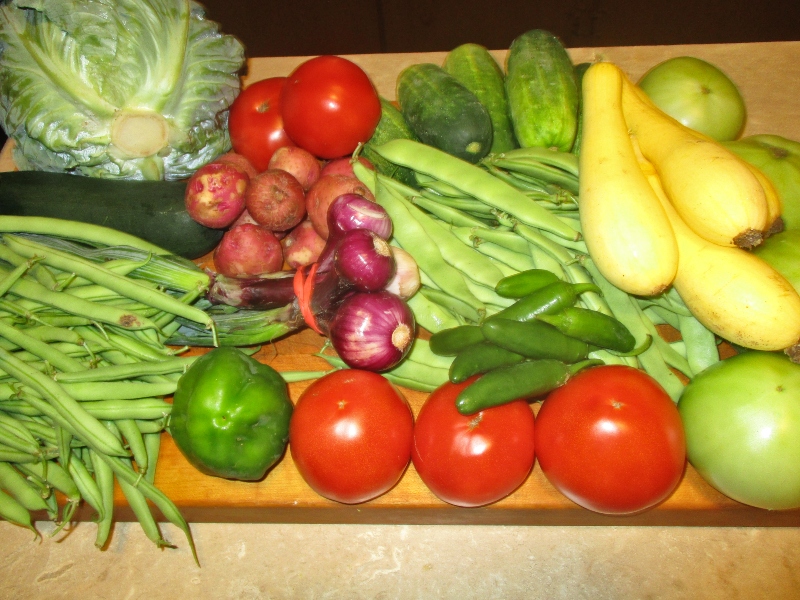 Which food list?
I am going to stick to the vegan food list. Mainly because they have the least amount of protein-filled foods to choose from. Some vegans try to avoid soy products as well as meat products. But I am going to include the highest ones for those that do not avoid them, because they are an important source of protein for many. 
Again, vegetarians can use this information as well as vegans. They might use some animal products like dairy, eggs, and cheese but they can still struggle with protein.
BUT 1st…
Let's examine some basic numbers for animal-based proteins so we can see what we are trying to accomplish with this information. One number to remember is that 1 large egg has 6 grams of protein in it and counts as 1/2 Red container. We are NOT going to call any Green container food a "protein"!! We are just picking some foods with higher protein numbers than others on their list. 
To continue with the egg example of 6 grams of protein, 1 cup of mushrooms has 6 grams of protein in them too.
You are going to learn how to "stack" protein-rich foods into one meal. Let's build a burger…
If you chose to have a veggie burger with 16 or more grams of protein in it (1R). Veggie burger numbers and suggestions can be found HERE. And you smothered it in a cup of sauteed mushrooms (1G), then you have increased the amount of protein in your meal by 6 full grams! That is 22 grams of protein so far.  If you eat cheese, then you can add another 8 more grams of protein for just 1 slice of swiss cheese (1/2B)! A whopping 30 grams of protein in one burger salad!!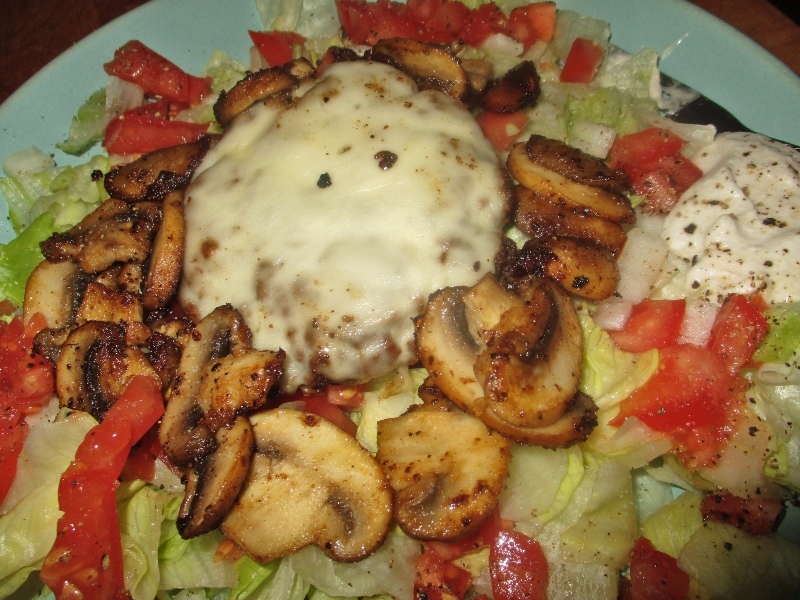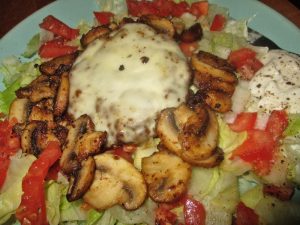 The highest protein foods for the lists
The Yellow list for the regular 21 Day Fix is divided into Yellow A and Yellow B for the vegan list. Yellow A's are the most protein-filled carbs. For example, 1/2 cup of cooked wild rice has 12 grams of protein in it. Whereas Yellow B's are the dirtier type of carbs. Compare that to the same size serving of whole wheat couscous that has only 3 grams in it, and you can see the difference. 
But let's concentrate on the Green, Purple, Yellow B, Blue, Orange, and Teaspoons lists first.  We will look at the Red and Yellow A list later. 
The GREEN list high protein foods
This list is full of lower-carb veggies. None of them have a big amount of protein in them. However, when you combine a few of them together that number grows, like the example of the burger above!
We already know that mushrooms have 6 grams of protein in them but that is about the highest of the veggies. A few of the runners-up are Brussel sprouts, broccoli, and asparagus… any combination of them can start packing on a little protein. Add some Yellow A list wild rice to boost it even more.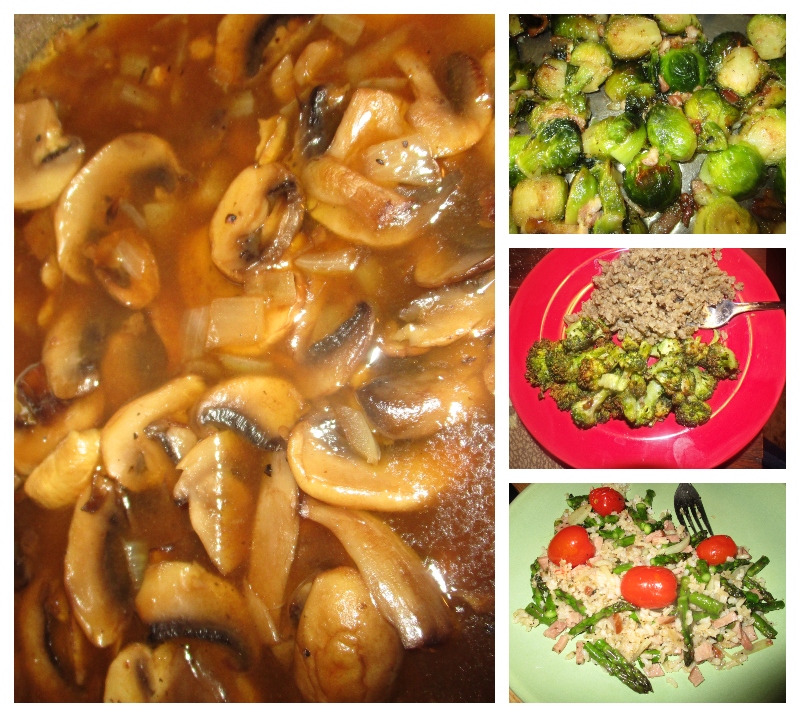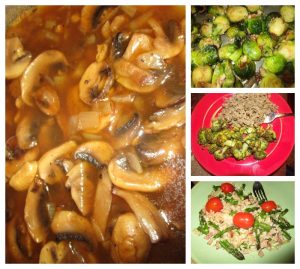 Collard greens have 5 grams of protein per cup. I have some information about how to cook them HERE. They make a perfect side dish to a 1/2 cup of white beans (15 g) and cornbread style meal… again stacking those proteins.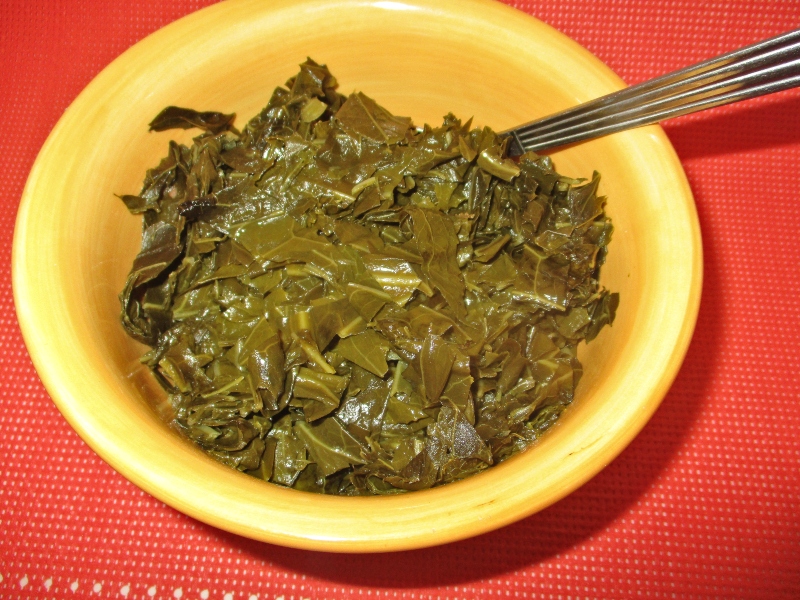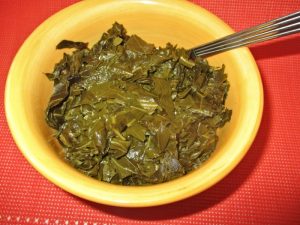 The PURPLE list
Fruits are just not very good sources of protein. But that said there are a few that you can add to your day to up that protein number a little bit. Guava has over 4 grams for the  2 mediums on the purple list.  Apricots, kiwis, and blackberries have about 2 grams each.
You can combine a Yellow A food of oats with some blackberries for "stacking" that protein. Like in this recipe for Blackberry Crumble.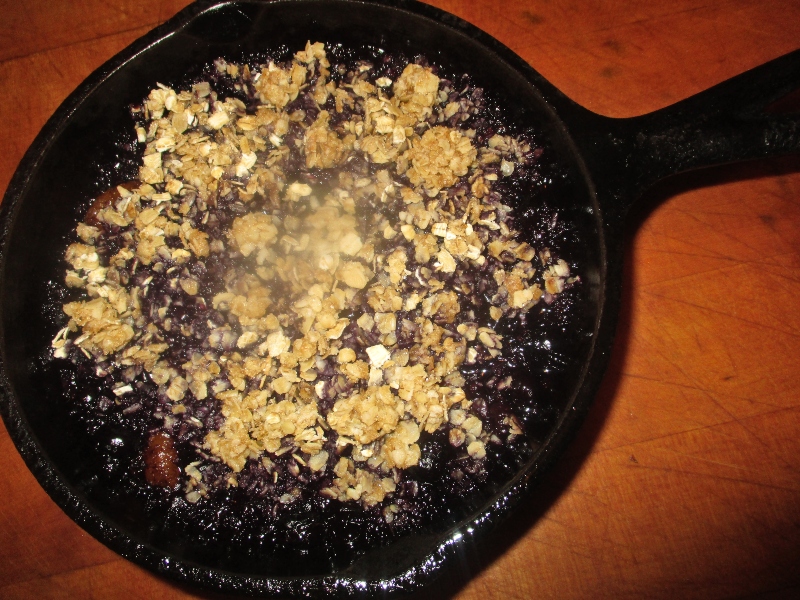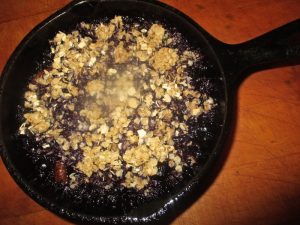 The YELLOW B list
These are those "dirtier" carbs we were talking about. Many of them are premade store-bought options. One good thing about some of them is that the protein count has been bumped up by some ingredients. Brands like Kodiak waffles and pancake mix can have some of a Red container of protein in them. You have to count the Yellow part but you also get to count some Red for them. 1R for every 12 grams of protein is the way to count them.  Stack some blackberries and nuts on them for more of a protein punch!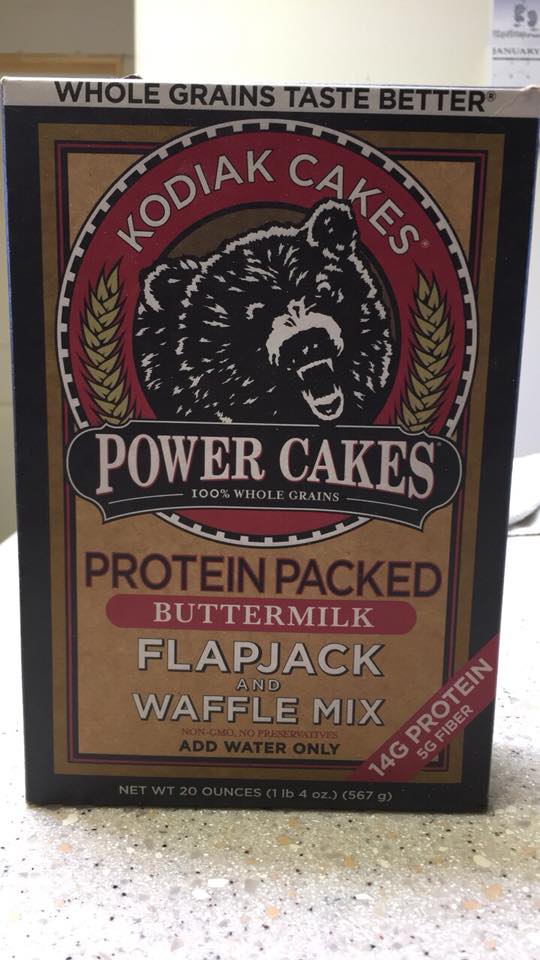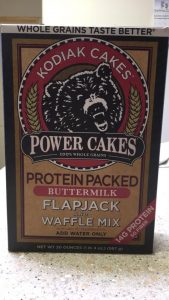 Protein and the Blue list
Nuts have plenty of protein in them but our Blue list limits the amount we can have of any of them. Information about nuts can be found HERE.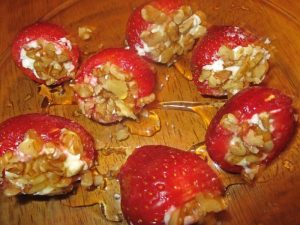 These Caramelized Bananas and Walnut Pancakes add a little protein to a stack of goodies! Recipe HERE. 
Orange container higher protein foods
Seeds contain protein and again our list limits the amount by the 2 Tablespoon serving. There are 4-6 grams of protein in hemp, flax, and sunflower seeds.  I love to toss sunflower seeds on a salad when I am using an oil and balsamic vinegar dressing and just count the oil teaspoons!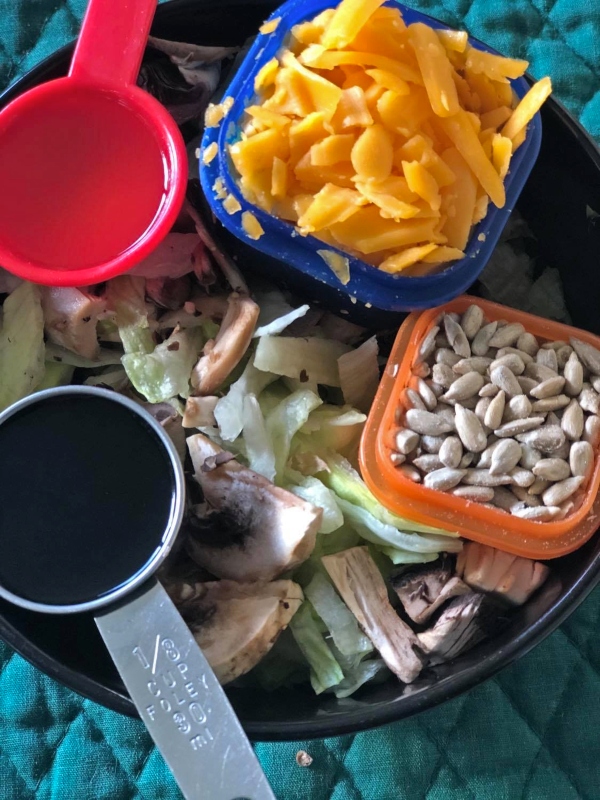 Chia seeds are a great source too. At 5 grams for 2T you can make a chia seed pudding that can bump up your protein for sure!! 
This Chocolate Chia Seed Pudding is a vegan favorite!! Recipe HERE. 
The Red container and Yellow A container lists in more detail
These 2 lists are basically arranged by their protein content. There are some vegan protein shake alternatives that count fairly high. HERE is some information about some of them. 
Red list
Many of the choices on the Red List are soy-based. Edamame, green soybeans, have about 16 grams of protein for a 3/4 cup serving size! This  Edamame-Black Bean Salad has a double dose of veggie protein!! Recipe HERE. 
I already mentioned veggie burgers above and what makes them an approved option. After that lentils, peas, and beans have the most protein… 15, 16, 17 grams is a lot. 
White beans have plenty of protein in them and you can increase the beans and leave out the chicken in this White Chili. Recipe HERE.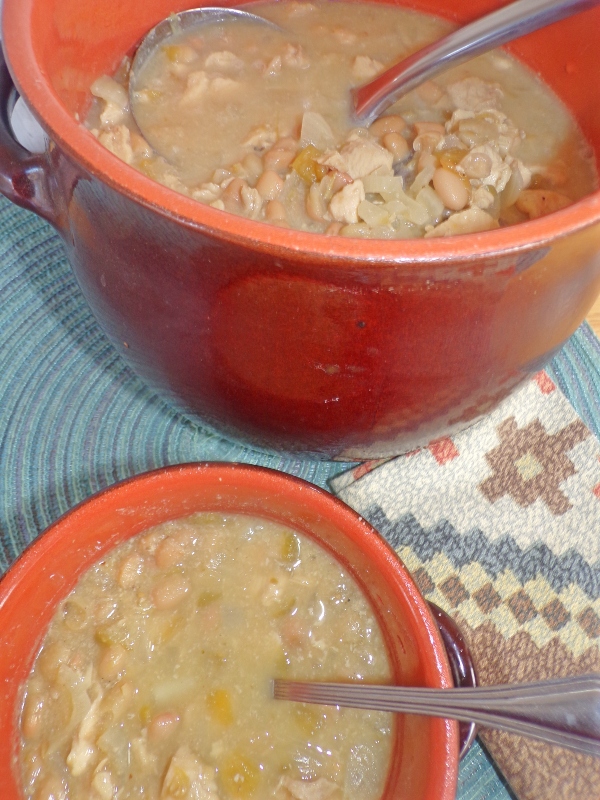 Yellow A list
There are only a few foods on the Yellow A list so I am going to show you how each of them measures up against each other. The protein count is for 1/2 cup serving size of cooked food and arranged highest to lowest. 
wild rice- 12 grams
barley- 6 grams
corn on the cob- 5.4 grams
amaranth- 4.5 grams
quinoa- 4 grams
millet- 3 grams
brown rice- 2.5 grams
buckwheat- 2.5 grams
oatmeal- 2.5 grams
hominy-NA
popcorn-NA
Wild rice is a super way to get that bump of protein! This Wild Rice Soup could be the base for a perfect vegan soup. I would just replace the chicken with a mild bean like white beans! Recipe HERE. 
Corn on the cob is one of my favorite Yellow container foods, only second behind potatoes. I love to dress it in different ways so it is a little bit different every time!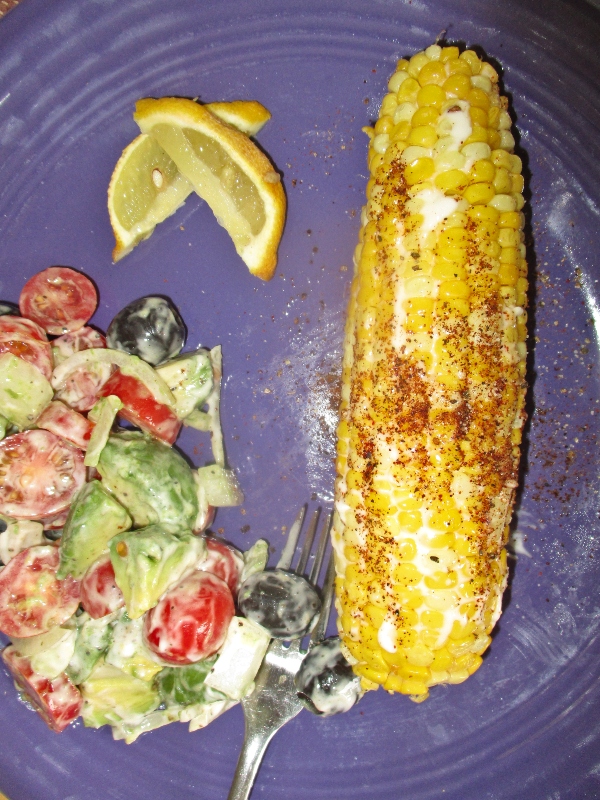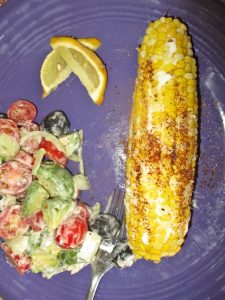 Check out this post about how to dress it in 5 different ways and information about how to actually measure it. The post is HERE.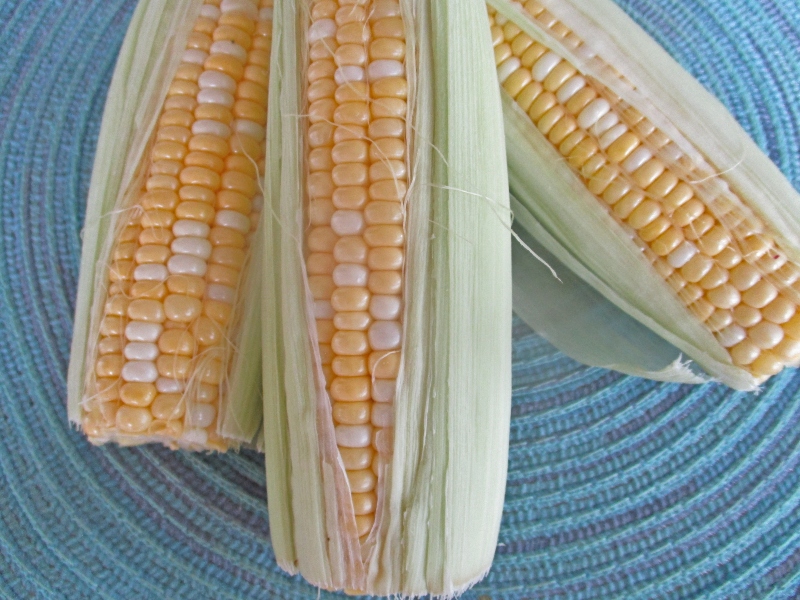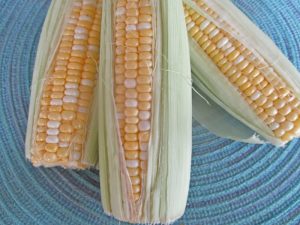 Last words…
There are ways to increase the protein in your day with more than just your Red/Yellow A containers! Examine your favorite veggies to see how much "extra" protein you are actually eating. Especially, learn the foods that are the HIGHEST in protein for each container so that you can "stack" those numbers UPwards!!