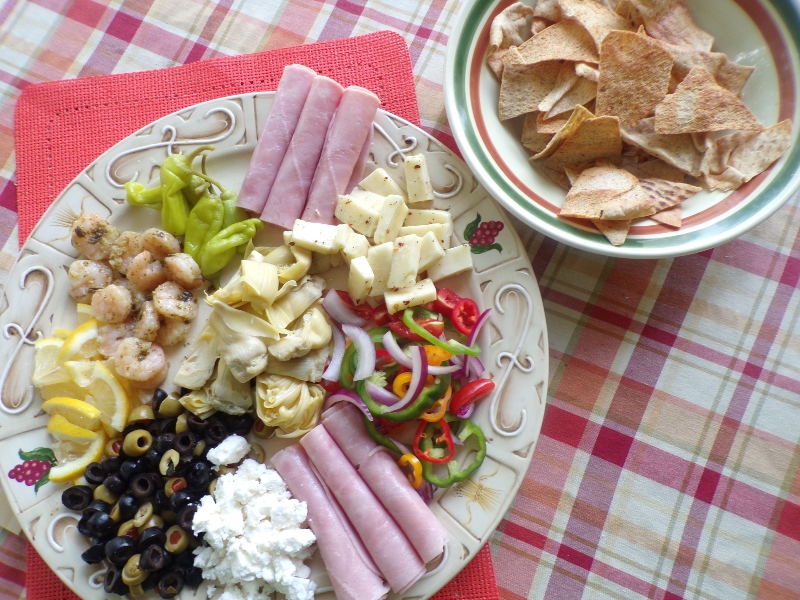 We were invited to a small dinner party with dear friends. I immediately asked if I could bring a dish cuz that is what I do. So she said I could bring an appetizer to serve 6 adults.   It was a no-brainer for me cuz I just love Greek and Italian flavors and even have a few different recipes staring them so I often have those ingredients on hand. I decided to make a sort of Mediterranean Antipasto Platter.
The Greeks actually call this a Meze Platter. More people know the Italian versions name, an Antipasto Platter though.  Even the Spanish get in on the same style with their Tapas plates. So a Mediterranean Platter that would encompass some of all those flavors sounded good!!
What kinds of ingredients did I gather?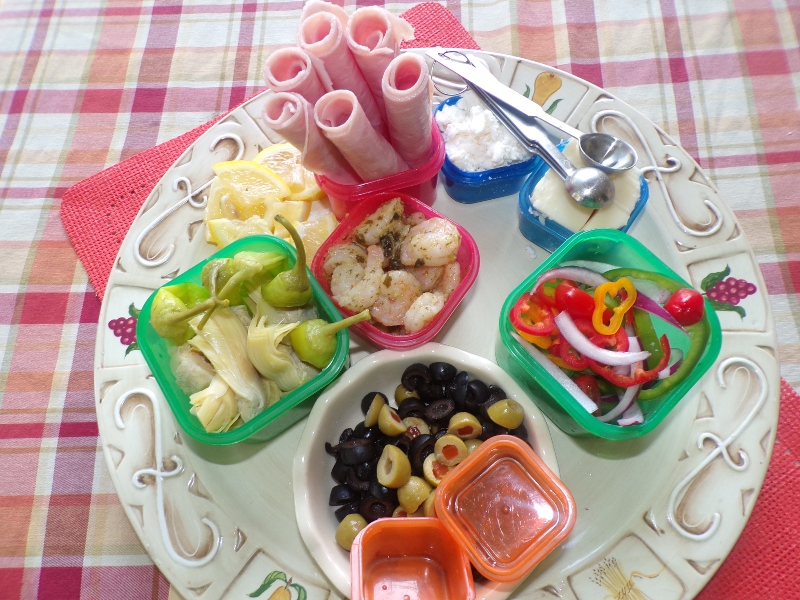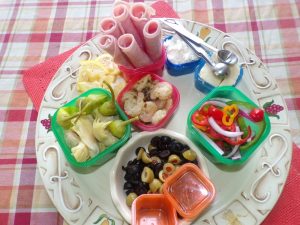 1st let me stress that I had most of these ingredients in my fridge, freezer, and pantry. I only bought a lemon and a jar of artichoke hearts on the day of the party. This is one of those times that my "budget" pantry comes in handy! I have some information HERE about filling a budget-minded pantry. 
These are the ingredients I HAD and like, you might want to change something up. Not crazy about olives? Leave them out and add something like brine-y salty pickles in their place. Not crazy about feta cheese put in some cheddar instead!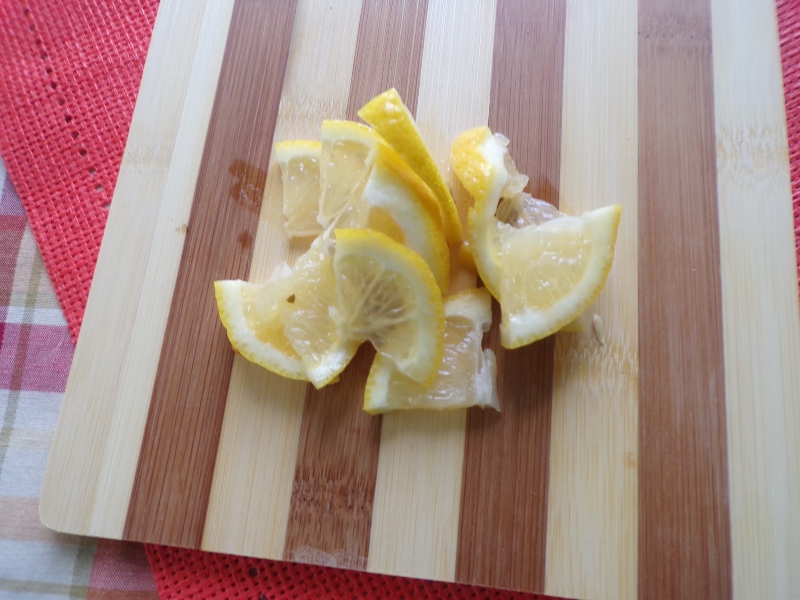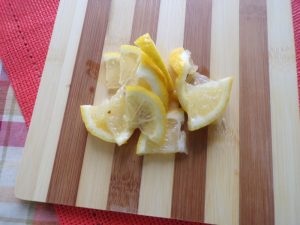 I quarter my lemon and slice them super thin. I only want a few drops of lemon juice or a nibble to cleanse my palate between bites.
Veggies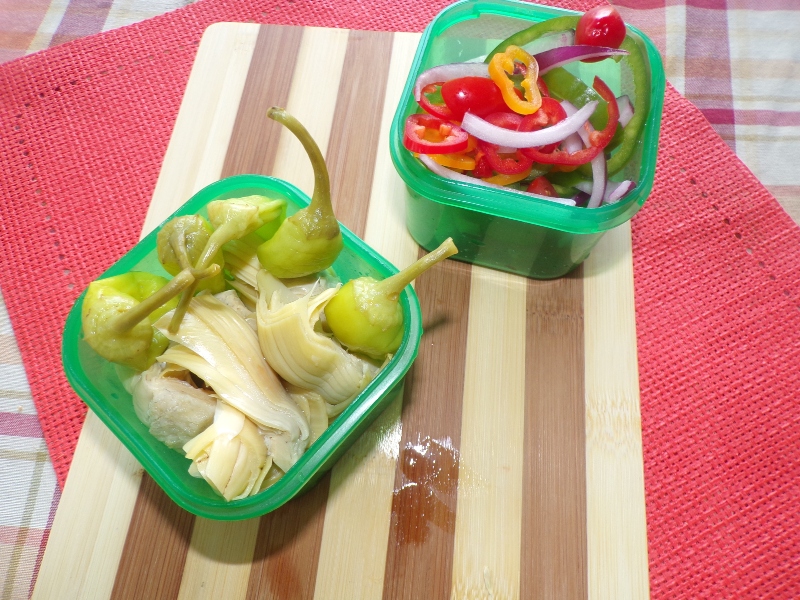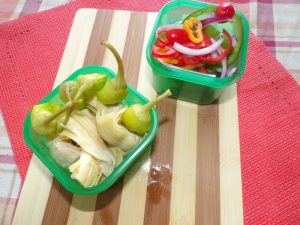 Artichoke hearts and pepperoncini fill one Green container and fresh veggies of your choice fill another. I dress the artichoke hearts with a little olive oil and minced garlic and let it marinate for a little while. 
Cheese
This time I use 1 blue container of feta cheese and 1 blue container of mozzarella cut into very small cubes as my cheeses. I could use mozzarella "pearls" as I do in this recipe HERE.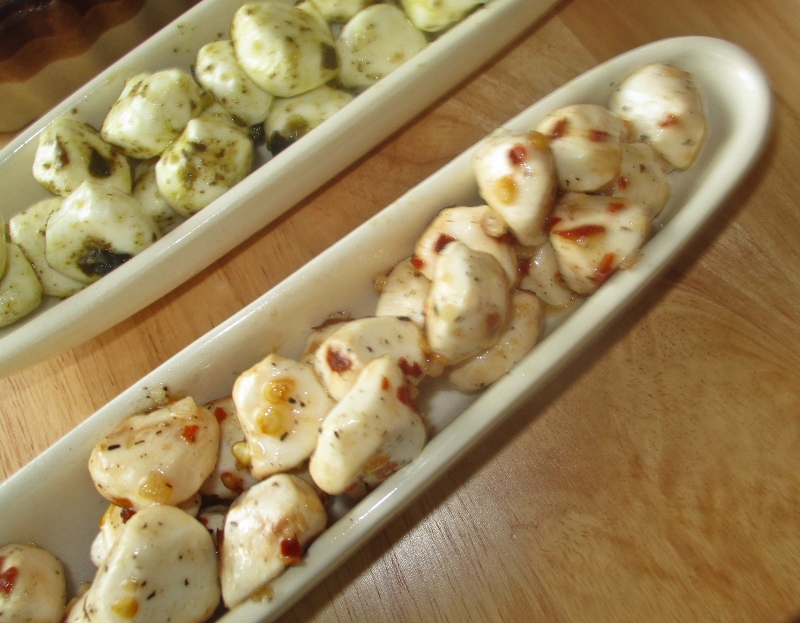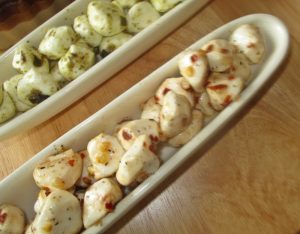 You could totally make this a dairy-free tray by adding nuts and hummus instead of cheese. I have a great hummus recipe that does not have any tahini in it HERE.  A recipe for hummus with a twist can be found HERE. And some information about how to count nuts HERE.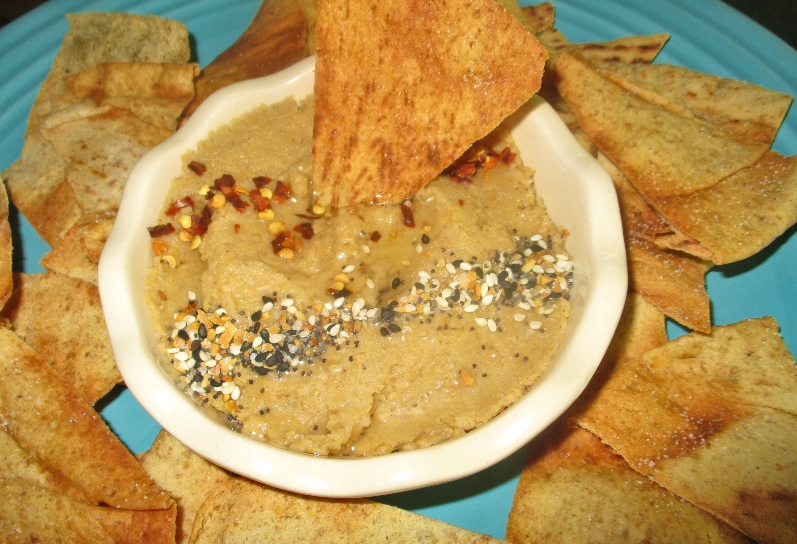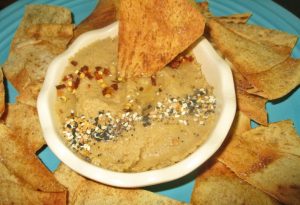 Olives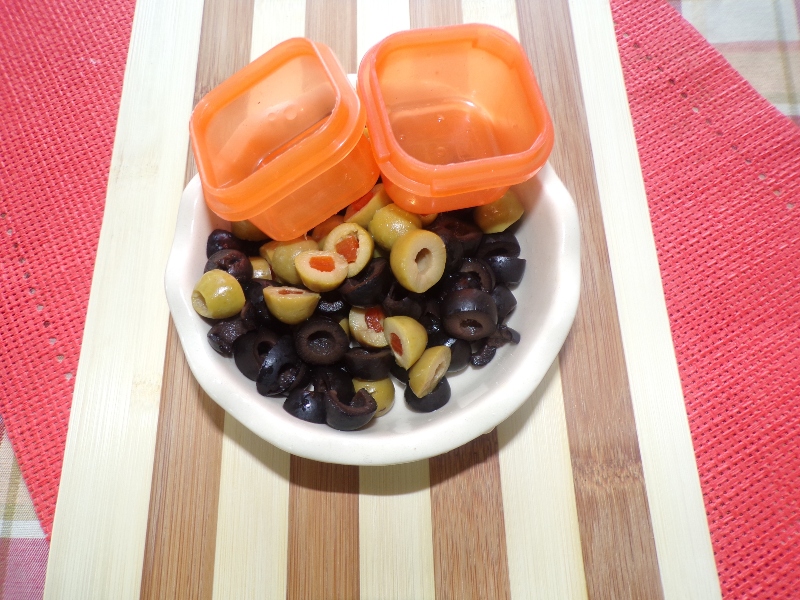 I love olives. All kinds of olives, green olives, black olives, natural olives, kalamata olives, olives stuffed with garlic or blue cheese or jalapenos, and every olive in between. I added the equivalent of 2 orange containers of sliced olives to my Mediterranean Antipasto Platter. I wanted them sliced so I would have"'more" to nibble on. There is a great olive sandwich spread recipe in this post about condiments HERE. 
What meats can you use for a Mediterranean Antipasto Platter?
Usually, the kinds of meat that are used for these kinds of trays are cured, like pepperoni or salami style. But those are not compliant with the 21 Day Fix program so I had to use something else.  I decided that I wanted some "spicy" bites so my Garlic Marinated Shrimp came to mind!! Recipe HERE. This was only a dozen shrimp because a couple of my friends don't eat them and this is only an appetizer tray.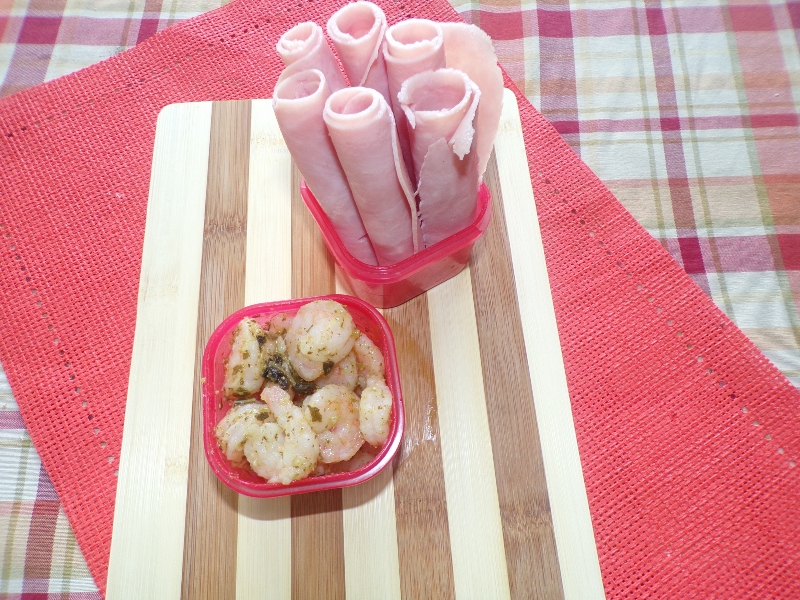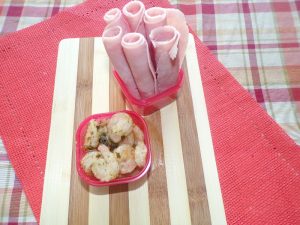 The other meat I decided to serve was ham. In the pictures, I left the slices whole. But when I arrived at the party I added toothpicks to a few things like the shrimp and mozzarella. I cut each slice into 3 pieces and secured them with a toothpick too. Any approved ham or even turkey would fine to use. I have some information HERE to help you find approved deli meat. 
Serve with crackers or pita chips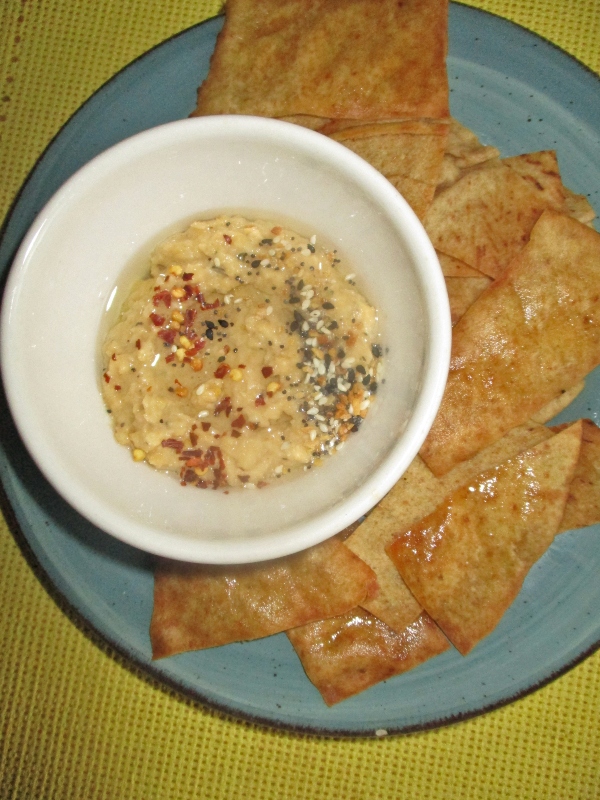 I have really gotten addicted to pita chips that I make with Joseph's brand pita bread because I can use 2 whole pitas for 1 Yellow container. That is a  BUNCH of chips. There is an explanation of how I toast them in the hummus post above!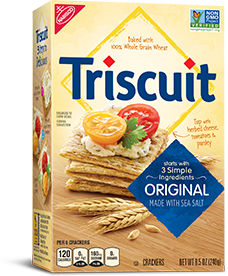 But you could use any whole wheat cracker that you wanted.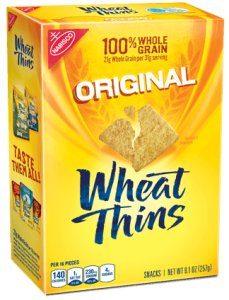 I talk more about how to find approved ones HERE.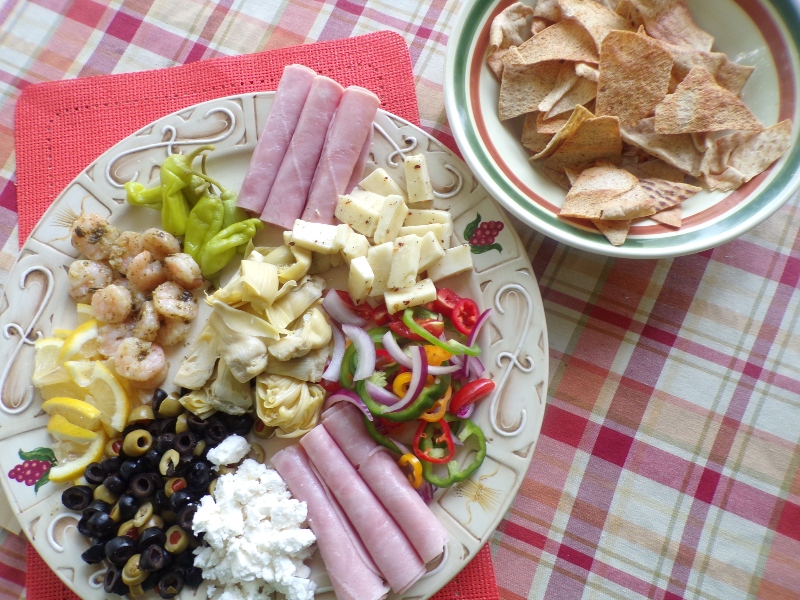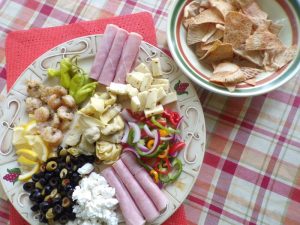 At party time everyone nibbled and nibbled. And we set it back out in the bar area just in case anyone wanted to nibble some more…and they did.