I made these 21 Day Fix "approved" Garlic Marinated Shrimp as an appetizer for an annual holiday party! They were so simple to make ahead and used common ingredients.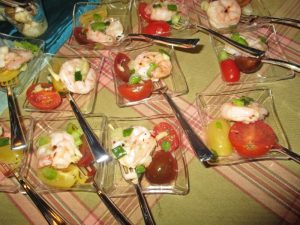 I fancied them up with a little plate and fork but it would work with toothpicks too.
More about those garlic marinated shrimp in a minute…
Let me show you around our host's 2nd home. His beautiful mother lived next door to him. He has had her home filled to the brim with antiques for years and years. She recently passed away at age 103. She was a wonder-filled woman who is missed.
Her son Kenneth has some amazing collections in the house. Teapot collections. Blue Willow collections. Even a Blue Willow Teapot/Teacup Christmas tree.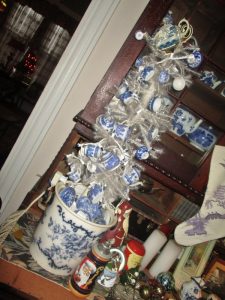 He also collects Santa's. He has 100's of them. Most of them are antiques. There is no possible way to photograph them all!!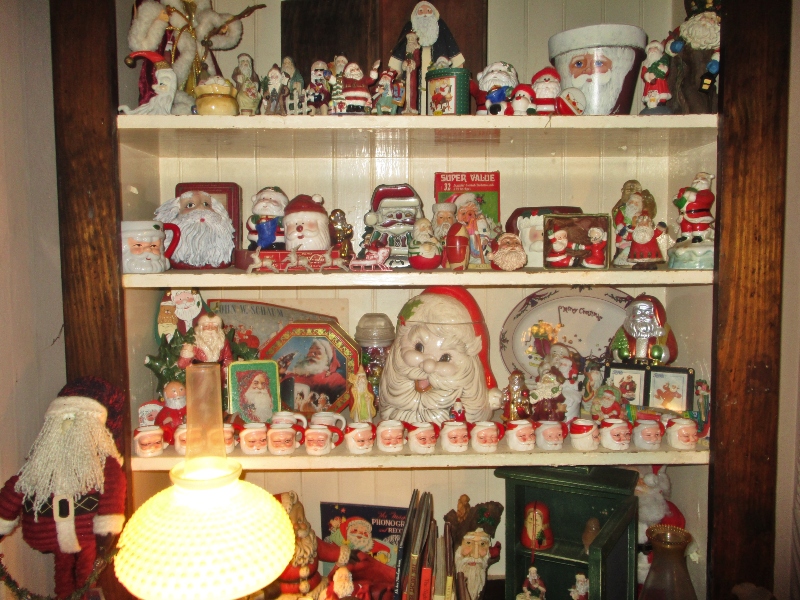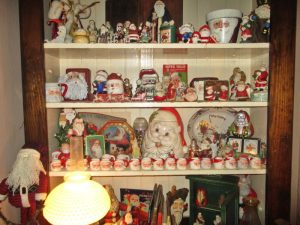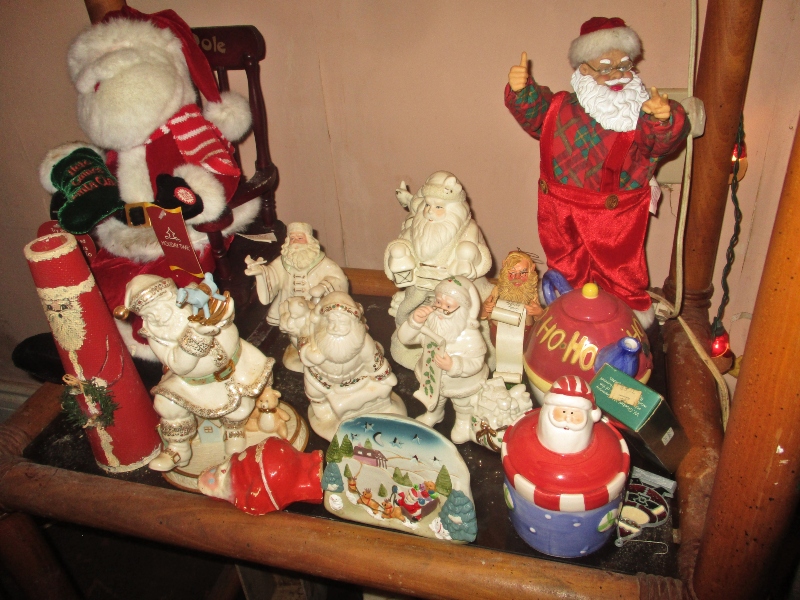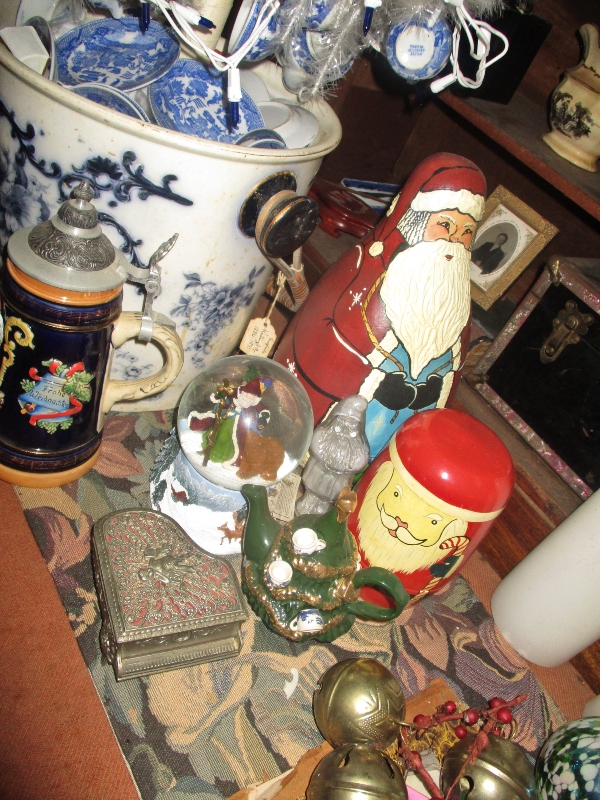 Beautiful Christmas decor decked every mantel.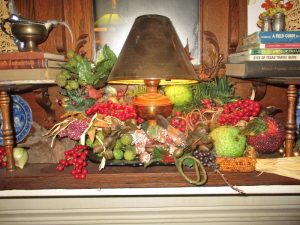 Plenty of smiling fun everywhere!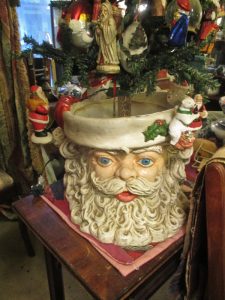 Our host and hostess had some wonderful holiday foods for us too. They asked if I would like to bring some appetizers to blog about and I gladly accepted!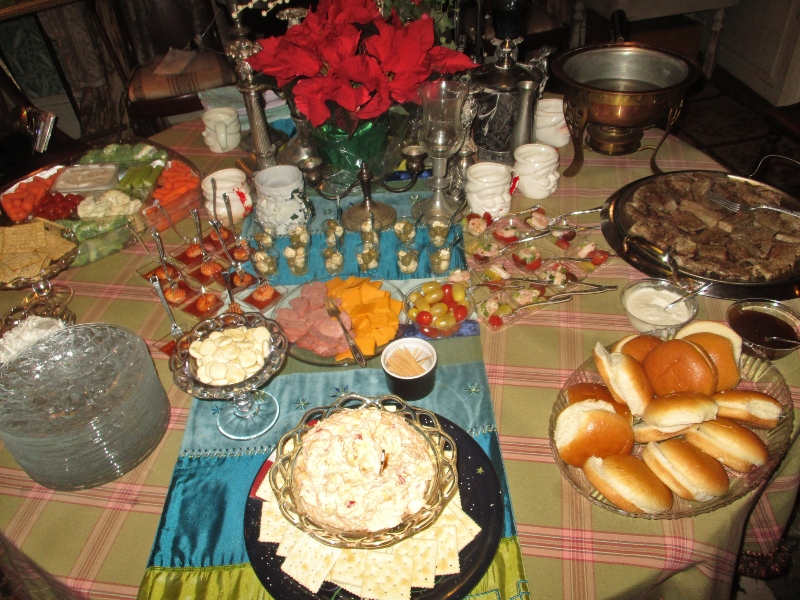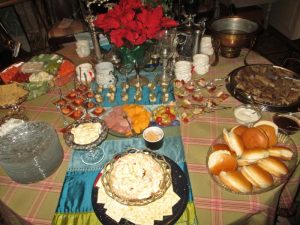 I have been trying to feature a few right here in the full swing of "party season". My Honey Sriracha Shrimp made a perfect appetizer. I made some extra sauce, so I could serve them in a pool of it!  There are some more ideas for 21 Day Fix appetizers here.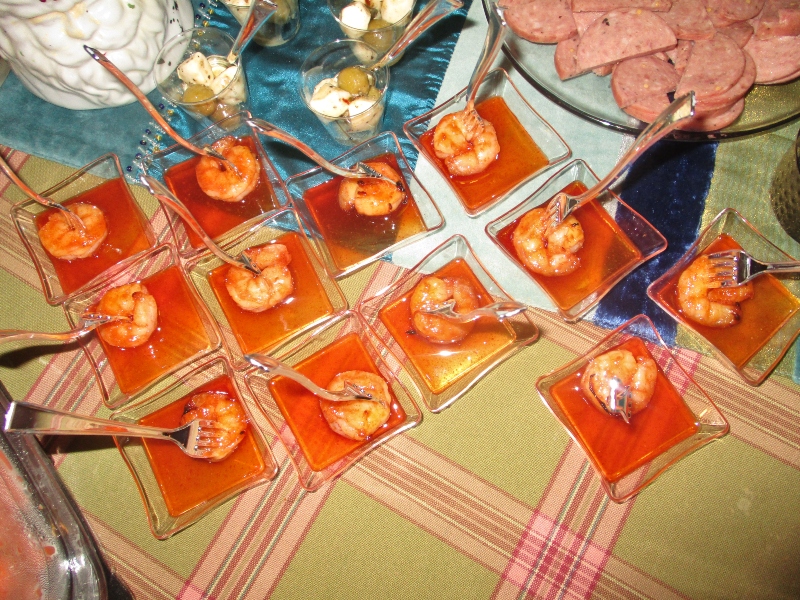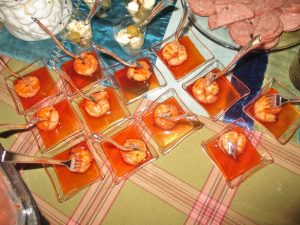 We have New Year's Eve and the Super Bowl yet to come, I thought I would go ahead and get the recipe posted!
I don't have a bunch of prep pictures for this recipe. I was really busy and just didn't take the time to take any this day.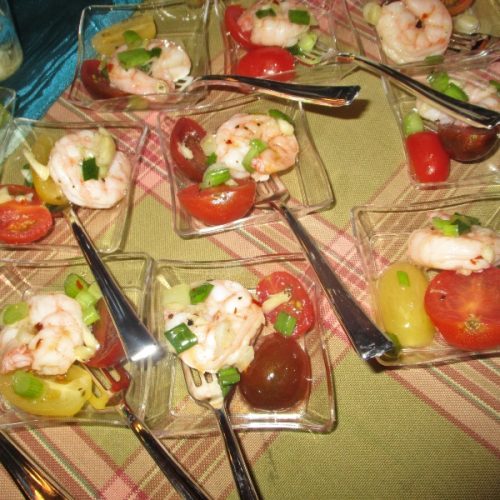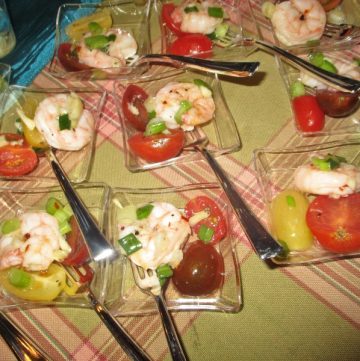 21 Day Fix Garlic Marinated Shrimp
Ingredients
¼

cup

olive oil

2

tablespoons

rice vinegar

1

tablespoon

lime juice

2

cloves

garlic, minced

½

teaspoon

crushed red pepper flakes

¼

teaspoon

sea salt

¼

teaspoon

cracked black pepper

2

green onions, minced

1

pound

cooked shrimp
Instructions
Add everything to a gallon plastic bag. Roll it down to get all the air out and seal it. Refrigerate for about 4 hours. Pour off any excess marinade and serve.
Ultimate Portion Fix/21 Day Fix Container Counts
Fill your red container and put the lid on. 1R, 1teaspoon oil
Halved some heirloom grape tomatoes of various colors and served with them this night.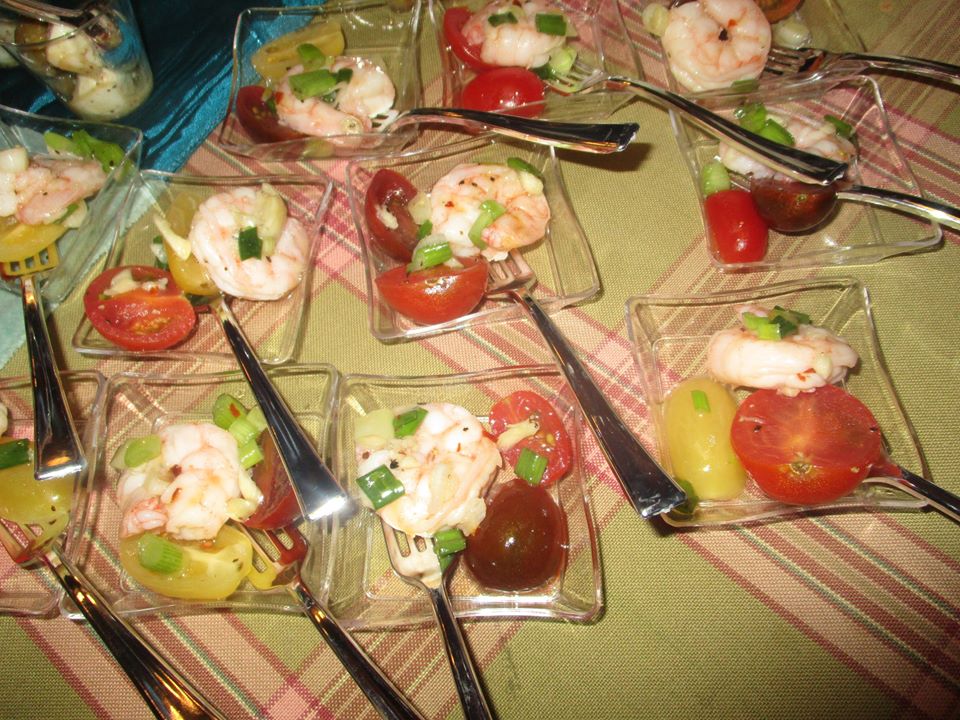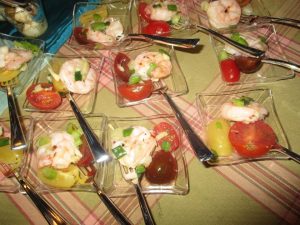 You could use them to top a salad or even a baked potato!