Shrimp is one of my favorite foods!! When you search my blog for shrimp recipes you will find nearly a dozen. So I decided I needed to do a Shrimp Recipe Round-Up. I will be using my recipes and a few of my fellow blogger friend's recipes too! 
Let's start with spicy shrimp!
"Spicy" is one of my favorite flavors. So if I can combine shrimp with spicy then I am euphoric!! 
These Honey Sriracha Shrimp adds sweetness to the heat and that is just perfect! Recipe HERE.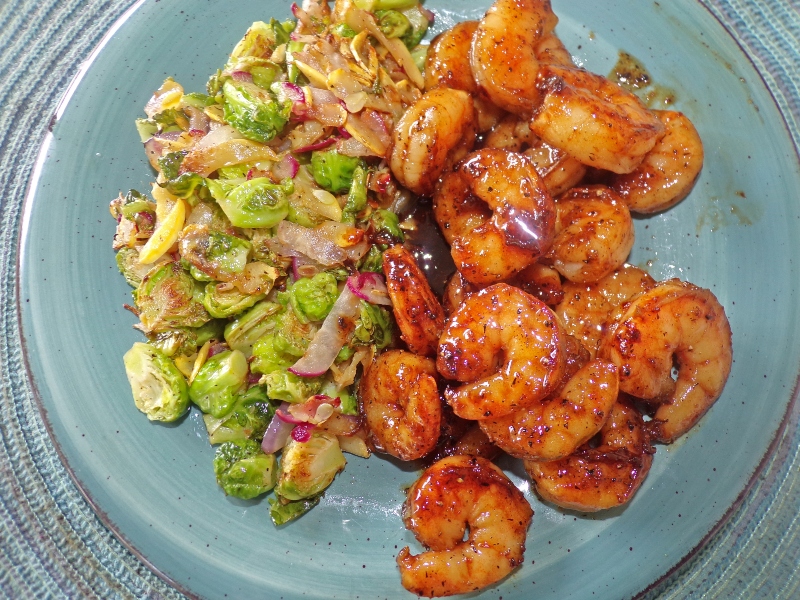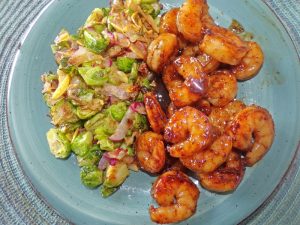 Any recipe with the word "Buffalo" in it gets my attention. These Baked Buffalo Shrimp sure did that!! Recipe by Confessions of a Fit Foodie HERE.  
These Garlic Marinated Shrimp are flavor bombs. Recipe HERE.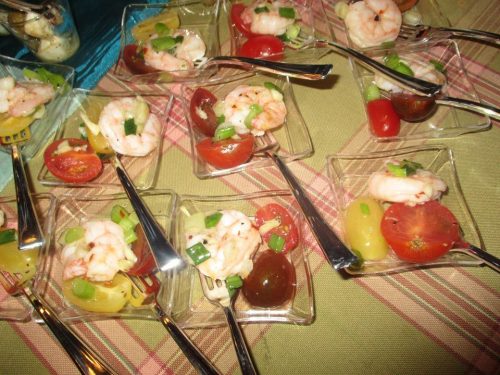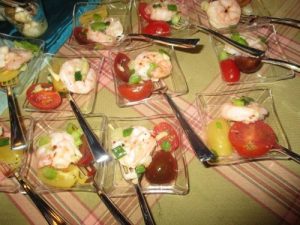 There are Cajun flavors in this Shrimp Recipe Round-Up
A bowl of steaming Cajun Gumbo is perfectly studded with shrimp! Recipe HERE.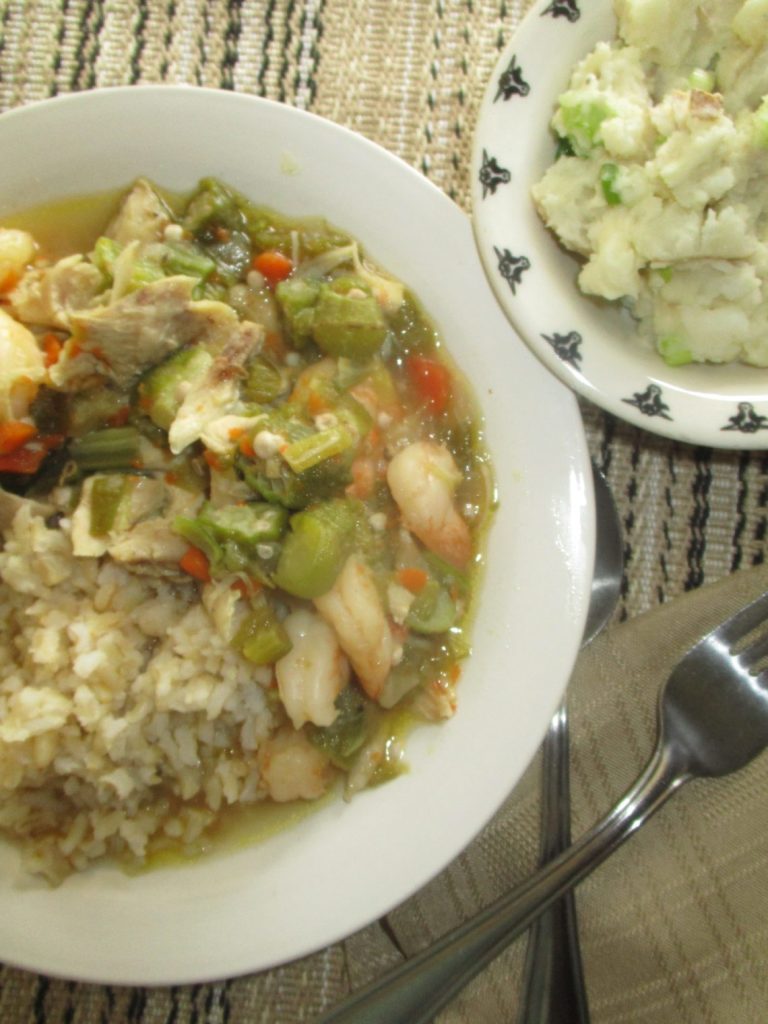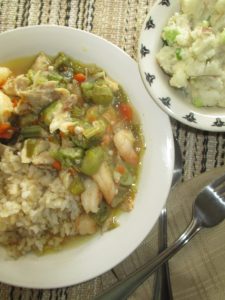 These Skinny Cajun-Style Shrimp and Grits are a true southern favorite. Recipe by Foodie and the Fix HERE.
A Cajun Seafood Boil that includes shrimp is a simple meal that just looks complicated. Recipe HERE.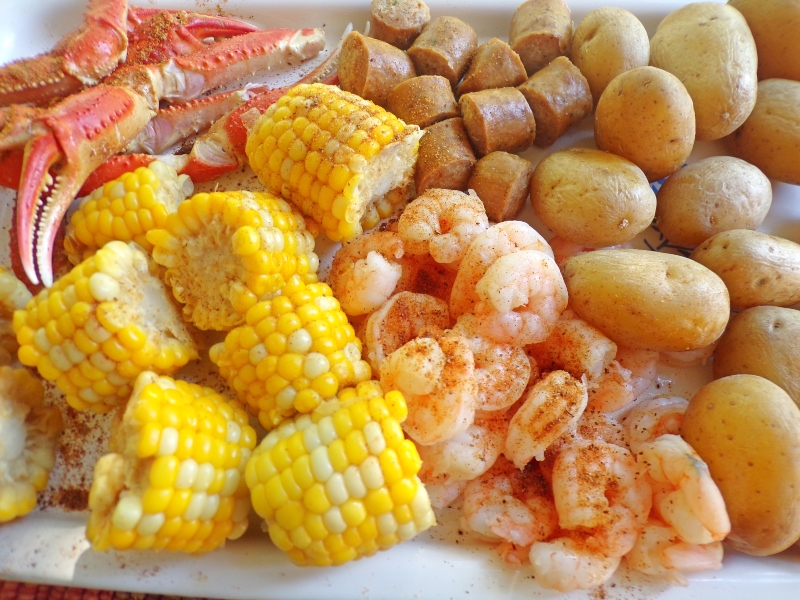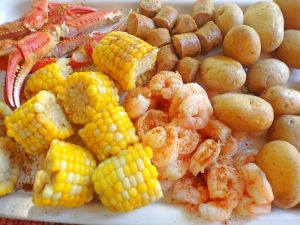 There are some Asian flavors for this Round-Up 
I use spaghetti squash as a pasta base for various flavors. Like this Asian Spaghetti Squash with Shrimp. Recipe HERE.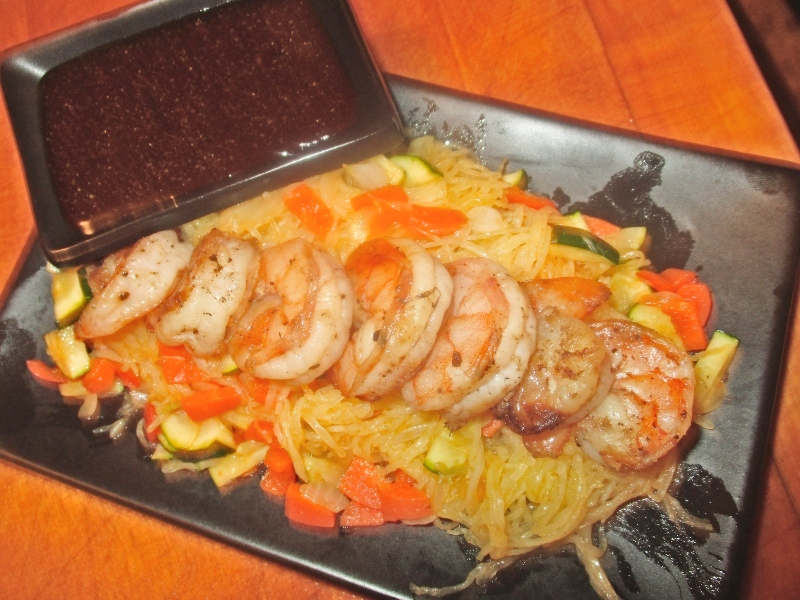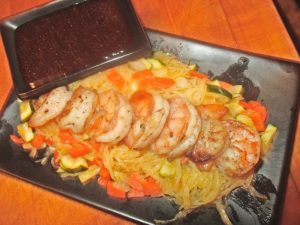 If you like spicy Asian flavors this  Spicy Thai Shrimp Salad maybe be just what you want! Recipe HERE.
These Bang Bang Shrimp are just the right kind of Asian spicy! Recipe HERE.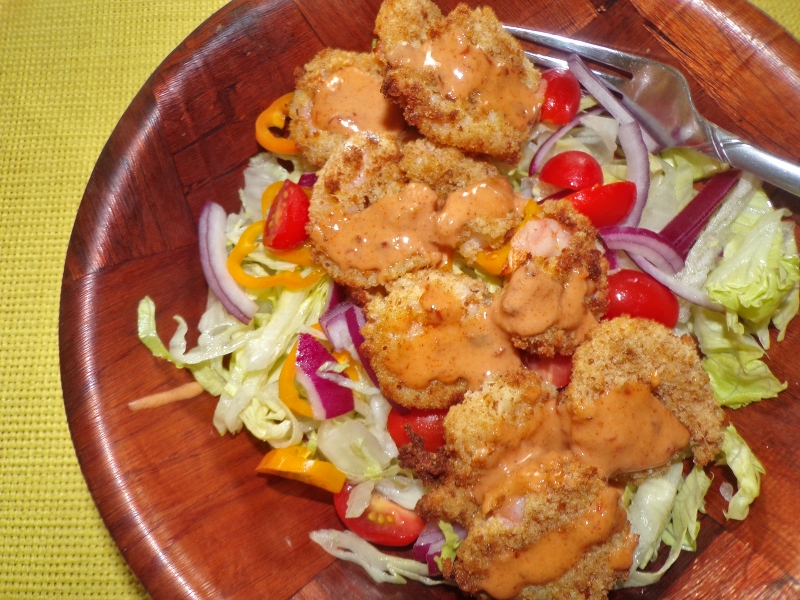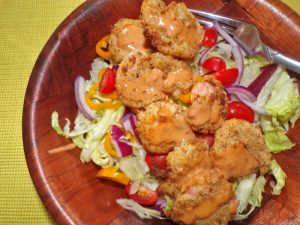 This One-Pan Thai Shrimp Swimming Rama really brings the flavor too. Recipe HERE.
I crush my craving for sushi by making it at home. I love using shrimp in this Sushi Salad! Recipe HERE.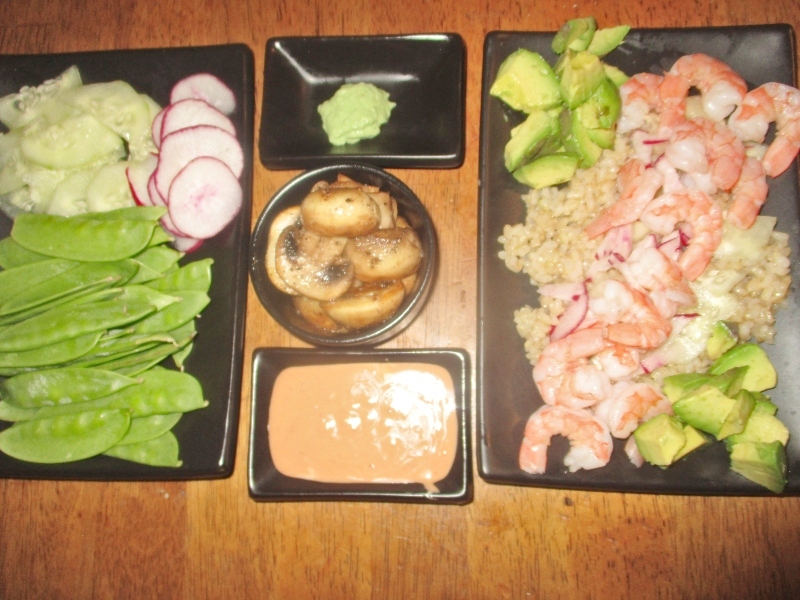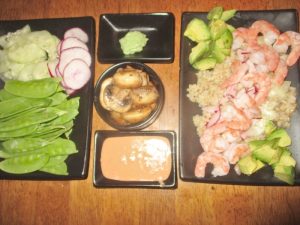 Creamy shrimp dishes for this Shrimp Recipe Round-up
I love creamy shrimp recipes. Something like a Creamy Shrimp Risotto. It can be made in an Instant Pot to make it a fast meal for a weeknight! Recipe HERE.
My family loves these Creamy Shrimp Enchiladas. You can make them as spicy as you want to. Recipe HERE.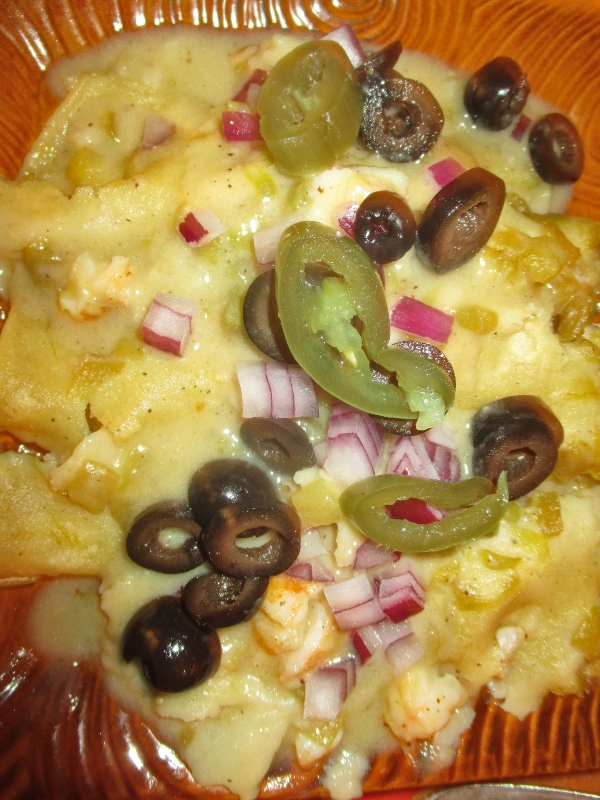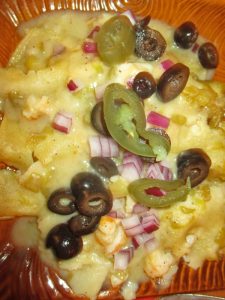 The sauce for this Mississippi Comeback Shrimp Salad is some creamy goodness! I use it for other stuff but a shrimp salad stuffed pita is one of my favorite ways.  Recipe HERE.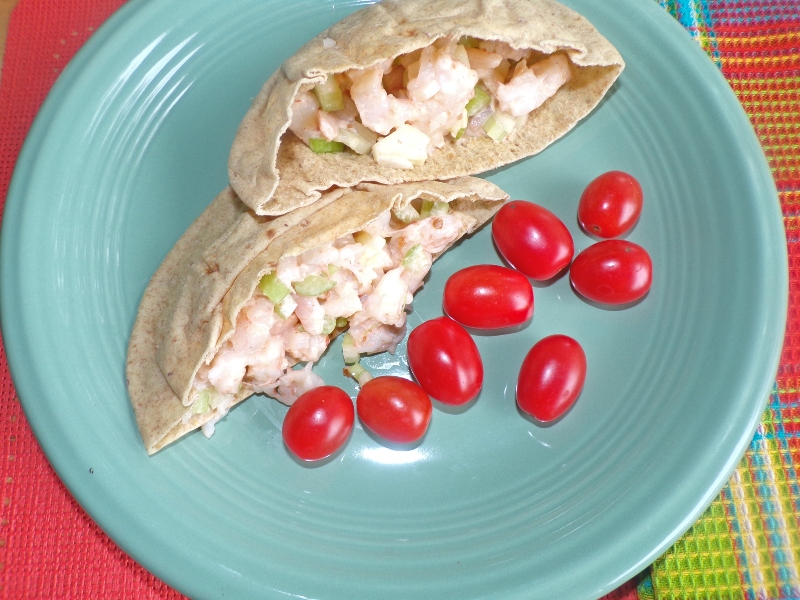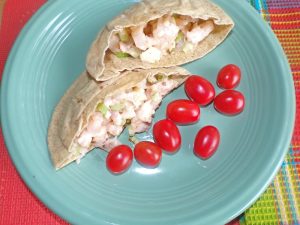 I hope you have found a recipe you want to try soon!