I have a great new recipe! Smokey Raspberry Chipotle BBQ Sauce. It is great to use on the grill or my air fryer!! Adds sweet heat to chicken, fish, or pork.  We grill year around here in the South. If we get a sunny 60-degree day in January we are lighting that grill!  I have a great Roasted Garlic Marinade I created on a cold day too!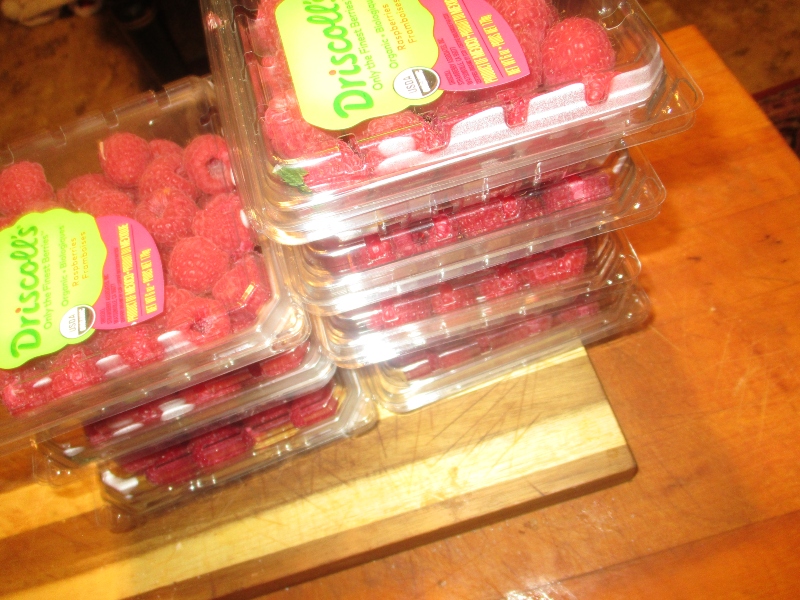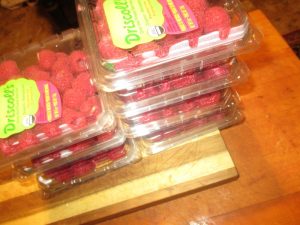 I buy a great BBQ sauce with raspberries and chipotle peppers at a specialty sauce store in Eureka Springs, AR.  So when I found raspberries on sale for .50 a package, I decided I needed to make a BBQ sauce. I thought that sounded like a great place to start.
WHY "SMOKEY" RASPBERRY CHIPOTLE BBQ SAUCE?
What are chipotle peppers?  Smoked jalapeño peppers.  They can be dried, which can be made into a number of sauces or dishes.  They also come canned in adobo sauce. Adobo sauce is a tangy red sauce. They are spicy, but not HOT. The smokiness of the peppers really comes thru in the sauce. Putting them with the honey, vinegar, tomato sauce, and raspberries makes a really sweet-hot combination that I really love!!
The 1st thing I tried it on was a salmon filet, I painted it on about 5 minutes before it was done. It was perfect!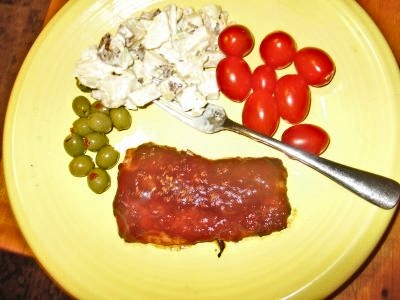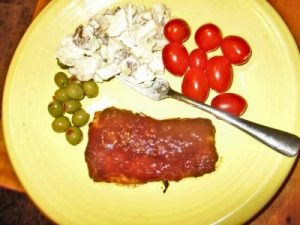 The next batch I tested was on chicken nuggets for my Hubby (another salmon filet for me!!). He gave them a double thumbs up and he is my greatest critic so I trust his judgment.
After a little trial and error, I found that the sauce stayed on the chicken better if I cooked it a little bit first.
When I use it on the grill I try to wait till the last few minutes to put it on my meat. With the sugar in it, it could have a tendency to burn, if you are not careful.
How do you count this sauce for the 21 Day Fix?
The recipe makes about 1 1/2 cups or 6 2Tablespoon servings. It does have a 1Green container of tomato sauce in it and 1Purple container of fruit in it, but if you divide those amounts by 6 then there is not enough to count. The 2Tablespoon serving will have 2teaspoons of sweetener in it and you do need to count those.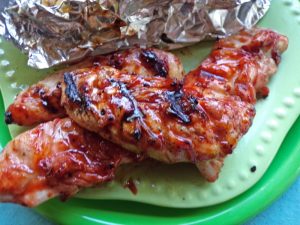 Smokey Raspberry Chipotle BBQ Sauce
This sweet-hot sauce is good on chicken, fish, or pork!
Ingredients
1

small can

tomato sauce, low sodium

1

teaspoon

apple cider vinegar

1

tablespoon

minced, chipotle peppers in adobo sauce

1

teaspoon

adobo sauce from the can of peppers

¼

cup

honey

1

cup

raspberries

2

tablespoons

water, if needed
Instructions
Whisk the 1st 5 ingredients in a small saucepan over low heat. Add the berries.

Cook on a simmer for about 20 minutes or until the berries have broken down. Stirring often to keep it from sticking.

When you take it off the heat it will thicken just a little. You can use water to thin it down if needed.
21 Day Fix/Ultimate Portion Fix Container Counts
Recipe makes about 1½ cups or 6- 2Tablespoon servings

2 Tablespoons = 2 sweet teaspoons, (not enough green or purple to count)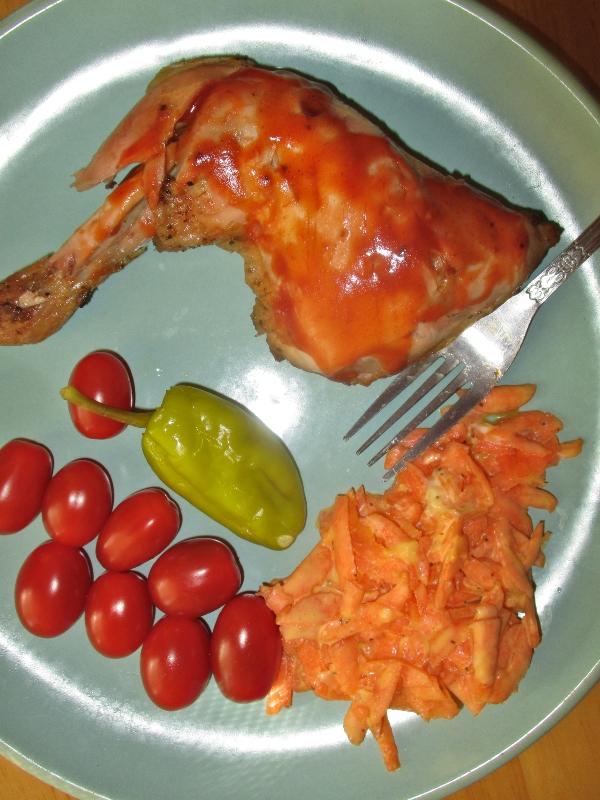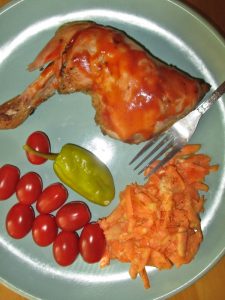 What would be good to serve with BBQ meats?
A pot of baked beans would go perfectly. You can find my favorite recipe here.
Maybe a salad with plenty of flavors! Like this one.
I love french fries and I have happened on the perfect technique to get them crisp in my NuWave Oven. Recipe HERE.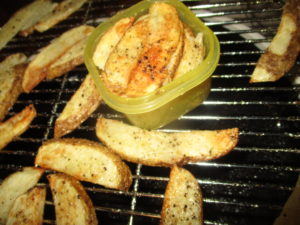 Potato salad is great to help cool off the slow burn the sauce has! Recipe HERE.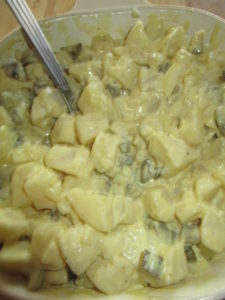 I hope you enjoy this sauce! Feel free to leave me a comment and let me know how it turned out for you.