Look what we came home with the other morning!! Here in West Tennessee, we have local Farmers Markets open this time of year. On Saturday morning one of our favorite things to do is to venture off for some Farmers Market fun. Buying healthy wares and getting a good walk in the cool of the morning is really fun. Especially when the Tennessee heat gets so bad in the afternoon!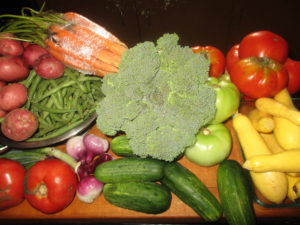 One of our favorite places to go is in Jackson, Tennessee. They have 2 big sheds. One exclusively for ONLY Tennessee products. In addition to the fruit and veggie vendors, they have meat, milk, and plants vendors too. There is a big gathering of food trucks in the area, that is a subject for a whole OTHER post though! Here is their Facebook page
Farmers Market beauty!
The Farmers Market Fun starts right away!
I just love the sight of fresh veggie goodness all lined up ready for me to fondle…….. LOL.  The variety is vast because we have different nationalities growing things I have never heard of……. like "water spinach" and some root vegetables I don't know how to pronounce….yet…… cuz I plan on trying new things this summer!
I put a special "eye" on all these fresh green beans and was not disappointed! 
I found a couple of pounds of fresh new potatoes to cook with them and seasoned them with a slice of bacon and we had good eating that night!
The plant and herb lady had some cilantro that I set in my herb garden…. you trim it a little at a time cuz it doesn't regrow but will keep in the ground longer than in the fridge for me. I only use a stem or 2 for my taste and Hubby won't touch it so it lasts a long time. I am adding a recipe highlighting recipe for using that cilantro today.
Having fresh squash to turn into zoodles sure is nice………..so fresh they still had dirt on them! I am going to have to come up with a new recipe for them before the summer is over!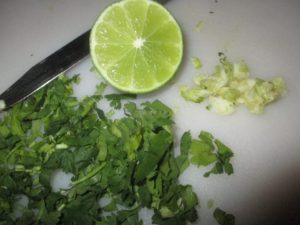 And speaking of a recipe… I made a batch of pico de gallo to eat with a batch of chicken tacos I am making this week.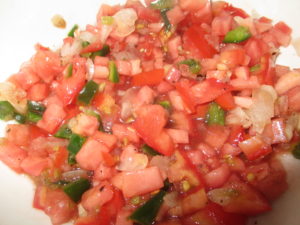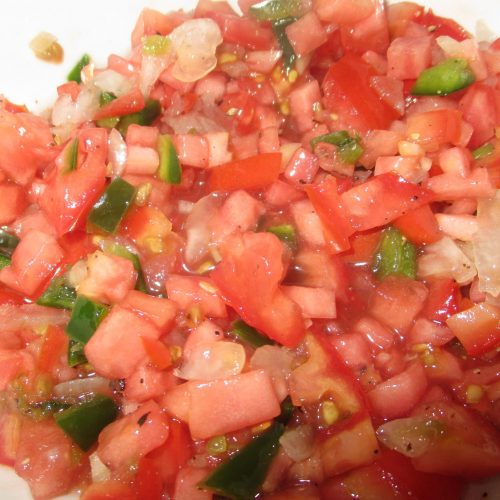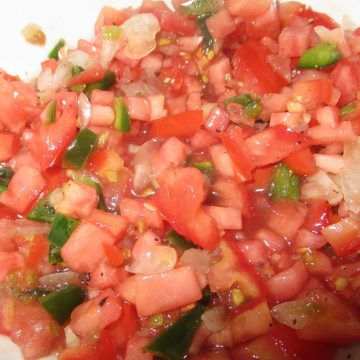 Fresh Pico De Gallo
A great way to use up those summer tomatoes. You can make it as spicy or as mild as your family likes it.
Ingredients
2

cups

tomatoes, diced

2

jalapenos, minced

or to taste

¼

cup

onion, minced

1

teaspoon

lime juice

1

tablespoon

cilantro, minced

or to taste

1

clove

garlic, minced

or to taste

salt and pepper

or to taste
Instructions
Let stand for 15 minutes and then taste and adjust what seasoning need it.
Ultimate Portion Fix/21 Day Fix Container Counts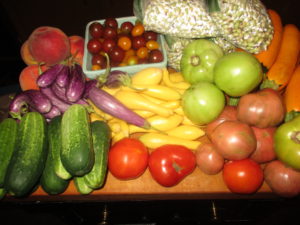 We will be eating a 'rainbow" of colors this week. We have 5 different colors of tomatoes alone! I used my Instant Pot and cooked the purple hulled peas for my freezer. There is nothing quite like a bowl garden peas with a big ol' pan of cornbread in the dead of winter! *** CORNBREAD *** recipe here.
Have a great summer!!