My recent "Bigger Big Mac in a Bowl" recipe is a real fan favorite!! But it is the Bigger Big Mac Sauce has been getting great reviews!!
What do the reviews look like?
Here are some of the comments I have gotten for it:
"I tried the recipe tonight and felt like it was a cheat meal!"
"Big Mac in a bowl is so addicting! I literally cannot stop eating it every day!!! I may need a support group soon…that is all!!! But seriously it's AMAZING!"
But fairly often the comments are like this:
"Ohhhhh sweet Jesus… This is straight-up Voodoo!!! The sauce is AMAZING! Big Mac's are literally my most favorite rotten fast food thing ever. Totally found a replacement!!! The sauce!!! THE SAUCE!!!!!"
" I had burgers and I finally made the dressing for the ultimate Big Mac salad… never buying a Thousand Island Dressing again this was absolutely delicious." As you can tell the SAUCE is the rock star of that recipe, as well it should be because a hamburger patty and a salad are pretty basic.
So without further ado… the star of the show! The Sauce!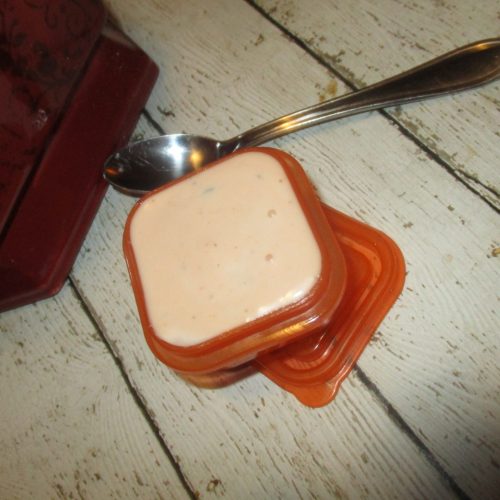 Print Recipe
Ultimate Portion Fix/21 Day Fix: Big Mac Sauce-Thousand Island Dressing
This sauce gets RAVE reviews! Its versatility makes it a condiment staple in my house!
Servings:
8
-2 tablespoon servings
Ingredients
1

cup

mayonnaise

2

tablespoons

tomato sauce

1

tablespoon

apple cider vinegar

2

teaspoons

honey

2

tablespoons

dill pickles, chopped

2

teaspoon

onion, minced

¼

teaspoon

garlic powder

⅛

teaspoon

salt and pepper

1-2

tablespoons

almond milk (any milk)
Instructions
Mix all ingredients and refrigerate 1 hour or more. Store covered for up to 7 days.
Ultimate Portion Fix/21 Day Fix
1 Orange container/ 2 tablespoons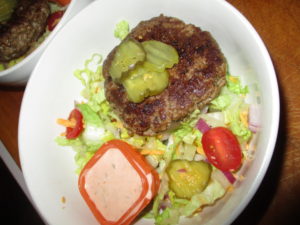 As soon as someone gets "hooked on the sauce" they ask me "Do you have any suggestions on how to use leftover dressing?"
Other uses for the Bigger Big Mac Sauce?
How??… adding a few ingredients to change the flavors is the way I do it!!
When I use it as regular Thousand Island Dressing, I like to grate a boiled egg into the mix. It adds a flavor that store-bought versions of dressing have. When I add an egg to it, I measure 1 Orange container and 1 tablespoon as a serving size.
I might use 2 Tablespoons  (1 orange)  of the dressing and mix it with 1/4 cup (1/4G)of diced tomatoes and 3/4 cup (1R) ham, turkey or chicken and load the salad into a pita lined with lettuce. The tomatoes make the dressing "wetter" and so it goes further. (I like using drained Rotel for a spicy salad)
These next ideas are ones I might create one serving at a time:
I add horseradish and an extra tablespoon of tomato sauce to it to make it into a creamy cocktail sauce and eat it with fish or shrimp.
Extra, extra horseradish can even make it into a creamy sauce for a roast beef sandwich. (sometimes I leave the tomato sauce out of the original recipe if I am going to use it as a base for other sauces)  A big dollop the horseradish sauce on the top of a mushroom swiss burger is always good!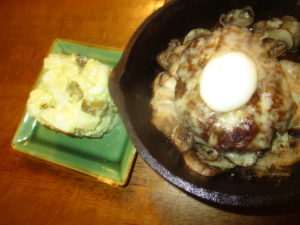 The possibilities are endless!!
Try adding a teaspoon of crushed garlic to it and use it as a garlic aioli that is so good with grilled meats or veggies in a wrap!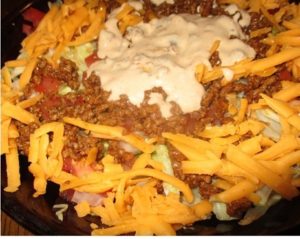 Sometimes I add hot sauce or pickled jalapenos and use it for a creamy taco salad dressing. By adding it to one serving size I can adjust how much heat it has each time I eat it. This was chipotle peppers added to it!
A couple of tablespoons of crumbled blue cheese and a couple of extra spoons of milk and you have a perfect blue cheese dressing or dip.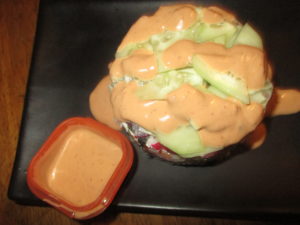 I have also added a splash of soy sauce and a teaspoon (or to taste) of sriracha to it and used it as an Asian flavored salad/bowl dressing. Like my sushi salad.
Maybe some of these salads could use a top-notch dressing too … https://www.carrieelle.com/21-day-fix-salad-recipes/
The possibilities are endless.
If you have any ideas, let me know in the comments.