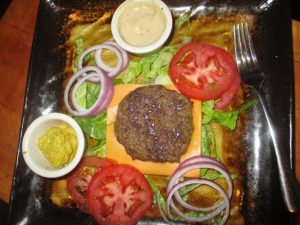 I need 10 ways to top a burger!!! Because let's face it, sometimes we need the simplicity of a burger for a quick and easy weeknight meal. But the normal ordinary burger toppers get a little boring.
For 21 Day "Fix-ers", you have to count your toppings as containers, like any veggies and condiments you use.  Sometimes I break my blue container that equals 1/3 cup into 5  Tablespoons, that way I can have 2 different kinds of cheese or some cheese and avocado in the same meal. (or even for a different meal)
Of course, you count your meat and bun. The size hamburger patty I make is 1/2R container. The whole-wheat bun I use is the Walmart brand, they count as 1Y for the whole bun. I have a post about how to find "approved" bread products.
Here are my 10 ways to top a burger!
I love burgers on buns but sometimes I will have them as a "bowl" instead, over a salad…lettuce, tomatoes, onion, pickles (1) make a great bowl!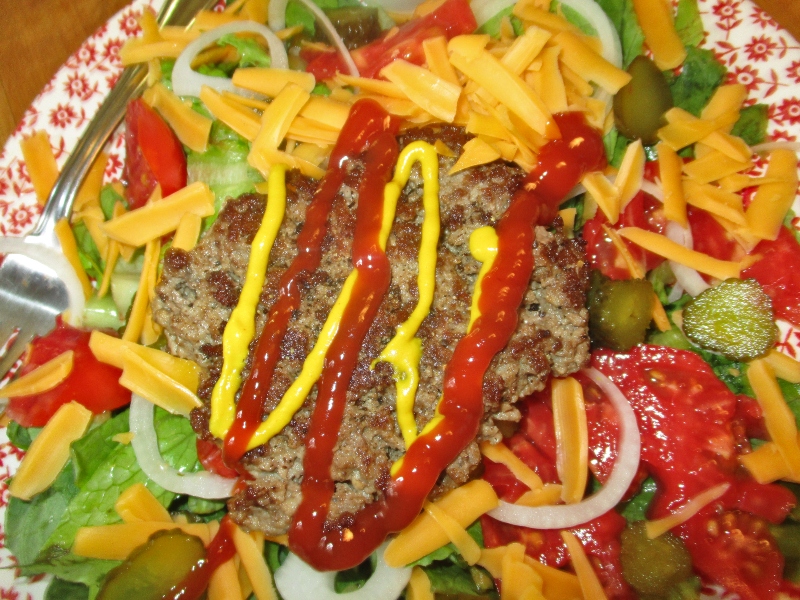 I did create a Big Mac copycat burger too (2) Hubby eats his on a bun fully dressed with the sauce. He swears it is better than the fast-food version ever was.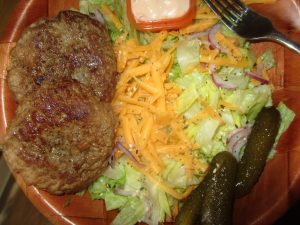 Nancylynn over at Confessions of a Fit Foodie has an amazing turkey burger recipe! The goat cheese is perfect with it and I dearly love the sauce!! (3)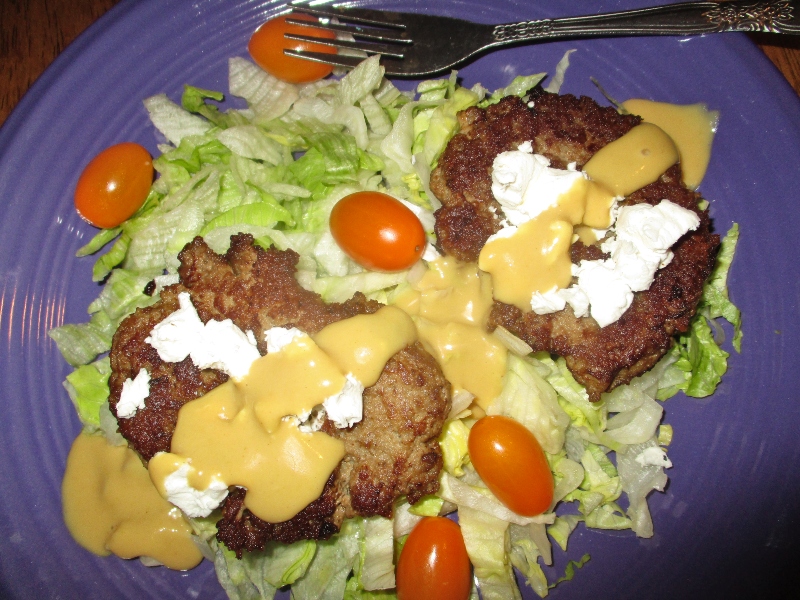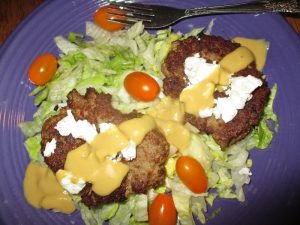 Sometimes something as simple as a runny egg with sauteed mushrooms can elevate a burger to a different level of YUM!! (4) Open-faced on toasted whole wheat bread was just perfect!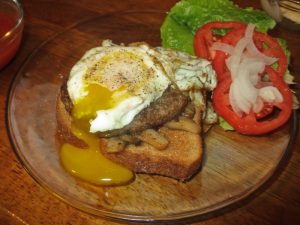 I like to add hot sauce to my blue cheese dressing and make buffalo chicken burgers. (5)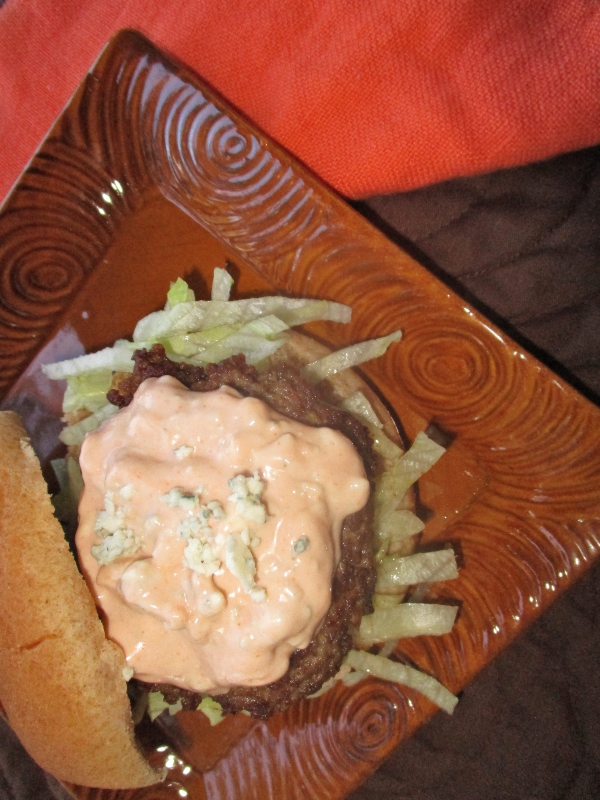 5 more ways with burgers to go!
Don't you just love a Mushroom Swiss burger?? (6) I sure do! I like to add a big dollop of horseradish to my Big Mac Sauce for some zing!!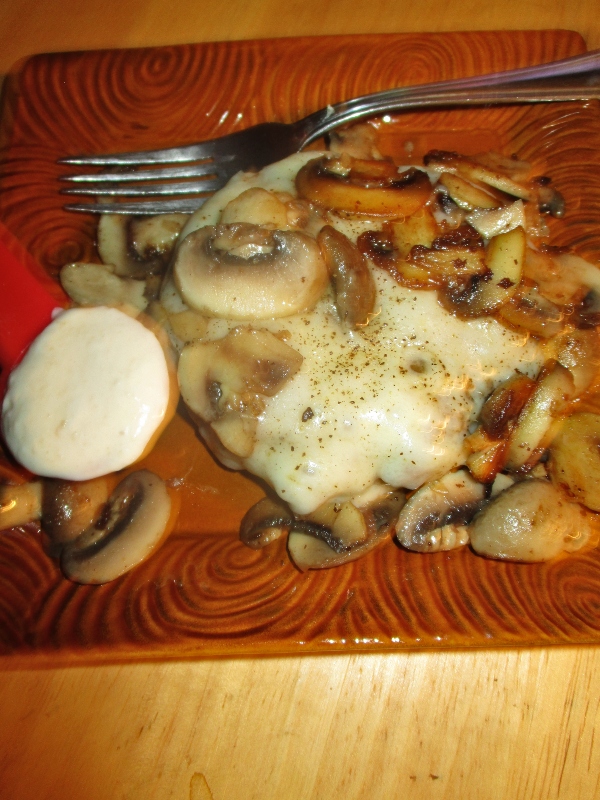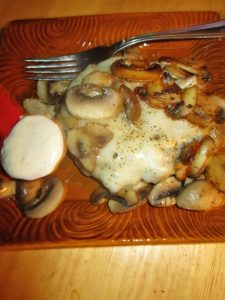 A great way to switch up from cheese on a burger is to top one with guacamole!! (7)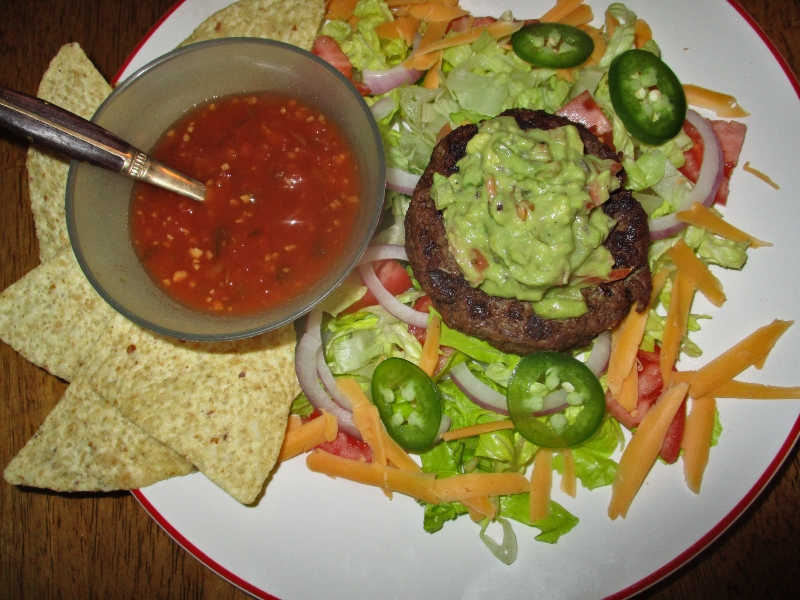 (8)Maybe you would enjoy some Balsamic Caramelized Onions on one.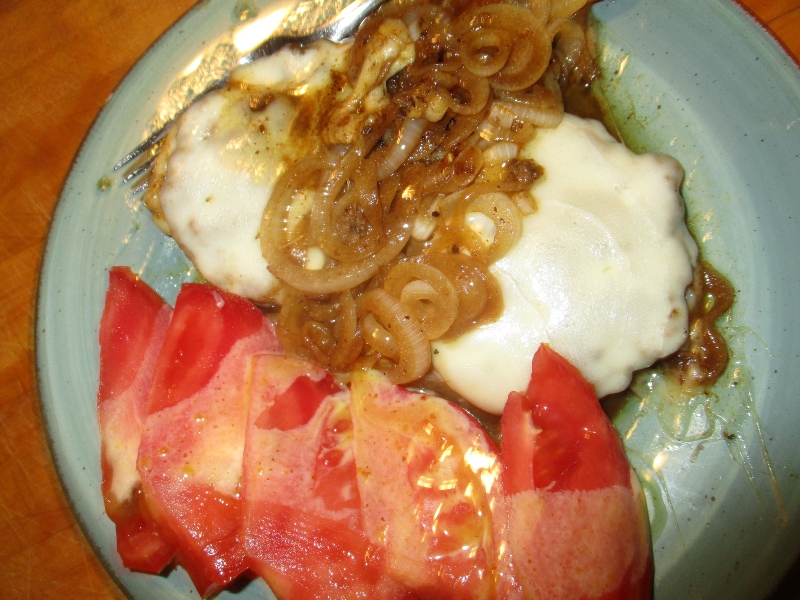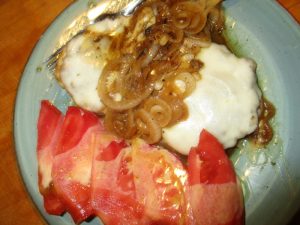 Add some heat to your burger with some jalapeno slices and a big slug of Tabasco Sauce added to my Big Mac Sauce! (9) I call it a "Cowboy" Burger.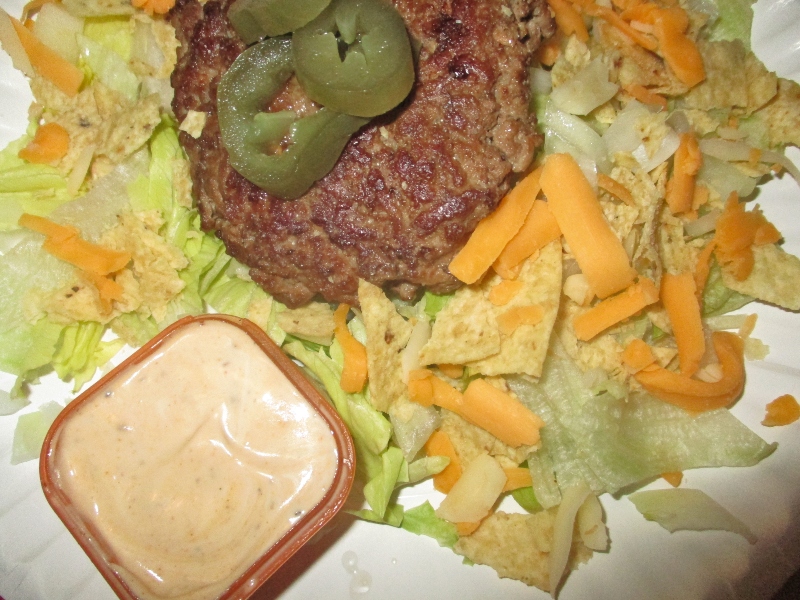 My #(10) burger toppings are new to me. They are what started this whole post…something new! I am calling them Hawaiian Burgers. There are some sweet and sour pineapple goodness and red onion twang with some spicy sauce going on in here!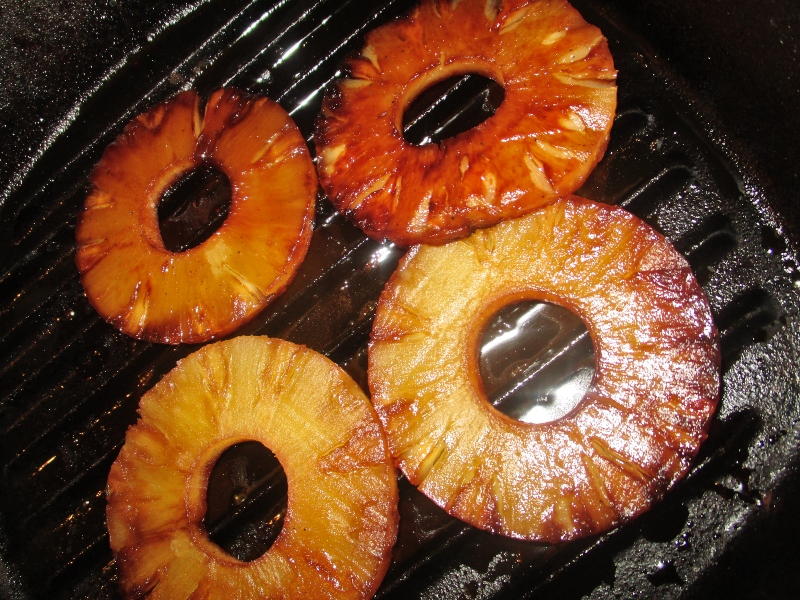 I basted some canned pineapple rings with equal parts lite soy sauce and honey mixed with a splash of rice vinegar. (2teasopoons lite soy and 2teaspoons honey 1/2 teaspoon rice vinegar)  I used my black iron grill pan and got it HOT. The sauce runs off the pineapple quite a bit so I kept turning them and basting them. After a couple of minutes, they turned a beautiful brown and were sticky!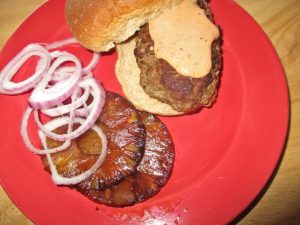 The onions and the sauce really set the burger off! I use the sauce that I make for my Sushi Stacks. The spiciness of it goes perfectly with the sweetness of the pineapple.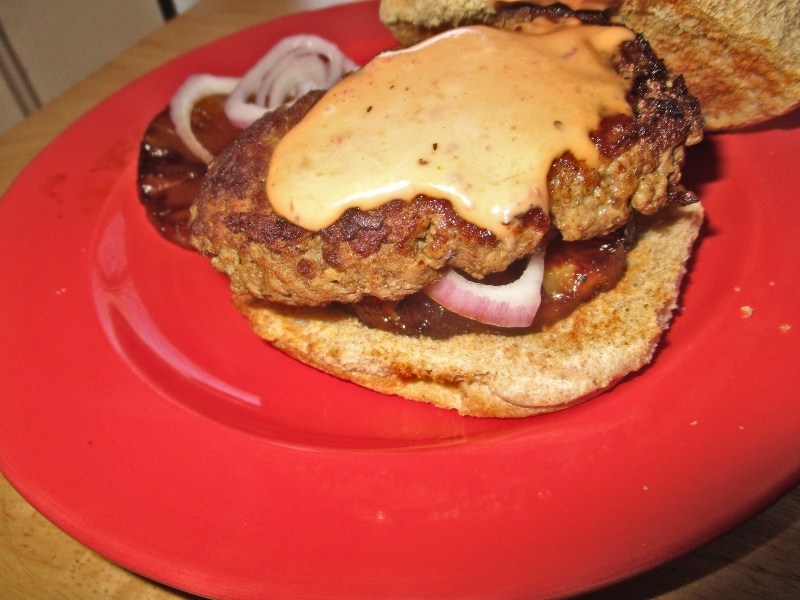 What kinds of sides would go with any of these "10 Ways to Top a Burger"?
French fries!!! I have perfected a way to get crispy fries in my air fryer – NuWave Oven.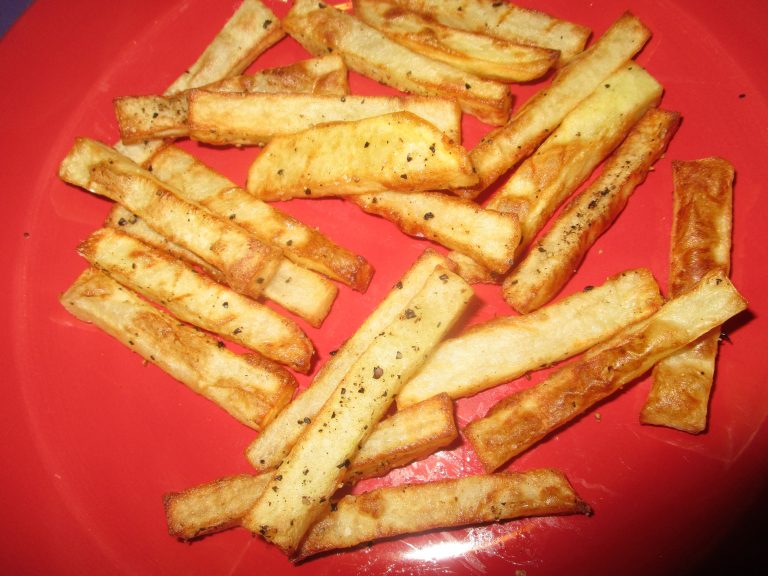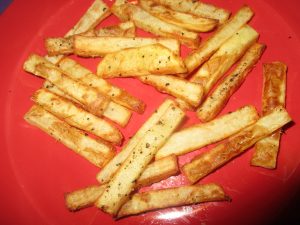 Or maybe a batch of Creamy Southern Style Potato Salad instead.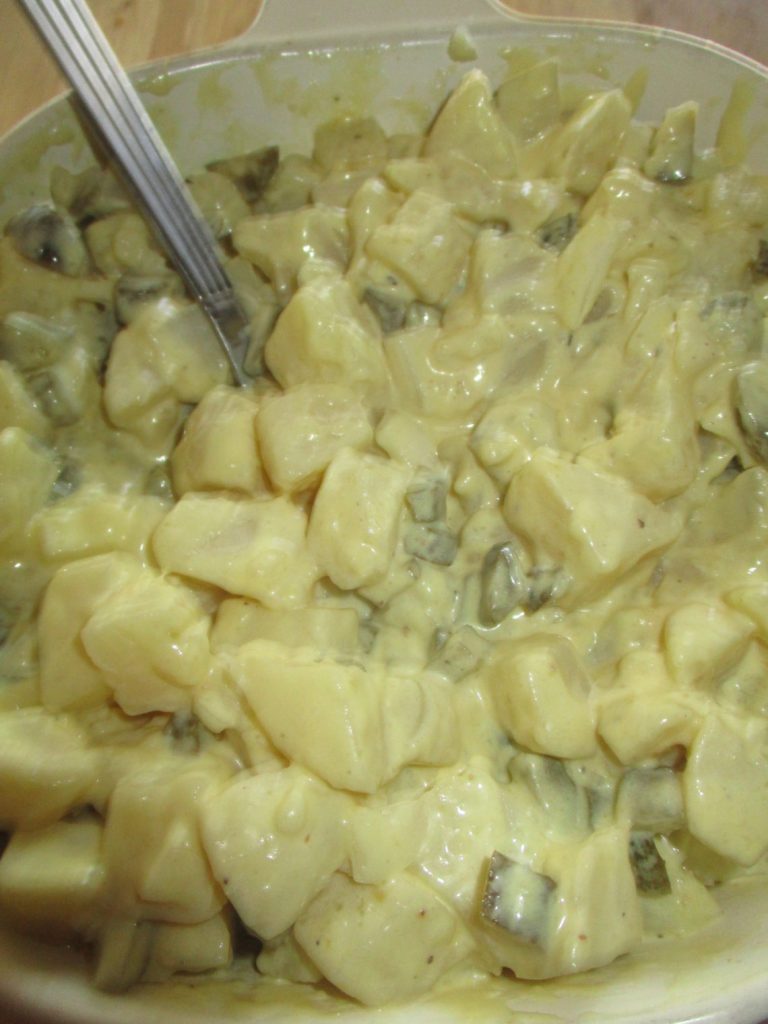 Maybe a serving of baked beans and some coleslaw??
These are MY top 10 ways to top a burger! Share your favorite ways with me!!