"What are treat swaps?" is a common question for people new to the 21 Day Fix. Especially when they hear someone who has been doing the Fix for a while say they had "a treat swap".
On the Ultimate Portion Fix/ 21 Day Fix food list there is a corner dedicated to "3X per week treats and beverages". These foods/beverages are a little higher in sugars, fats, and calories than the normal foods on our lists.
What kind of information is on the treat list?
The list gives us all of the information we need…the food, how much of each one, what container to count.
This list is just like the rest of the food lists. It starts with the foods that are the most nutrient-dense foods at the top.
Foods
Dried apricots, unsweetened (4 pieces), 1 Purple
Dried figs (2 pieces), 1 Purple
Medjool dates (1 piece), 1 Purple
Raisins (2 mini boxes, 3 Tbsp., or approx. 45 pieces), 1 Purple
Dried mango, unsweetened (2 pieces), 1 Purple
Dried cranberries (2 Tbsp. or approx. 30 pieces), 1 Yellow
Dried apple rings, unsweetened (approx. 7 rings), 1 Purple
Dark chocolate, plain (1.5″ x 1.5″ square, 1 fun-sized bar, or 25 chocolate chips), 1 Yellow
Potato chips, plain kettle (6 chips), 1 Yellow
Tortilla chips, plain corn (6 chips), 1 Yellow
Mini pretzels (14 pretzels), 1 Yellow
Peanut butter pretzel nuggets (12 pieces) 1 Yellow, 2 tsp.
Chocolate-covered raisins (20 pieces), ½ Purple, ½ Yellow
Chocolate-covered almonds (6 pieces), ½ Blue, ½ Yellow
Beverages
Fruit juice,100% real (4 oz.), 1 Purple
Kombucha (12 oz.), 1 Yellow
Wine (5 oz.), 1 Yellow
Beer, light (12 oz.), 1 Yellow
Beer, regular (12 oz.), 1½ Yellow
Hard alcohol (1.5 oz.), 1 Yellow
YES, you read words like chocolate, chips, and wine, but the KEY is portion control! The calories for all of the foods fall about in their normal "range". My normal range for a yellow container is about 100-130ish and most of these amounts fit around there. Here is a handy printable chart to help us understand more about our containers and those numbers.
How do treat swaps work exactly?
We have already established that we can have our treat swaps 3 times a week. The list shows Yellow treat swaps and Purple treat swaps. (there is a "blue" in the above list but it is from the almonds. ) So 3 times per week you can exchange one of your normal yellow or purple containers for a "treat".
For example, if I want a glass of wine on Friday night with my steak. I can skip one of my normal yellow containers that day and exchanged it for a 5 oz glass of wine. So I will skip my toast at breakfast and have wine with supper instead!!
If I wanted a purple swap it would be the same way. I would skip my normal purple of fresh fruit for the day and have some juice or dried fruit instead. Sometimes I use juice as a treat swap if I am having trouble eating all of my containers for the day.
Are the foods on that list the only treat swaps?
No. There are recipes that have been created by Beachbody and bloggers that are treat swaps. Something like a muffin or a cookie that is healthy but just a little something more. If it uses one of the ingredients on the list above then it usually automatically becomes a treat swap item.
An example would be if a muffin recipe uses dark chocolate chips in the ingredients then automatically that whole muffin would become a "treat swap". Meaning you wouldn't count the "milk and eggs and oats and banana" that went into making the muffins into their separate containers.
But if you didn't use 25 chocolate chips in each muffin then you could probably count it as part of a treat swap like in this recipe. Gluten Free Chocolate Chip Zucchini Muffins You usually need to keep your serving size small because of the extra calories of the swapped foods. Sometimes the amount of sweetener is what makes a recipe into a yellow treat swap.
Does that mean that if you add your chocolate chips to your oatmeal in the morning that you count your oatmeal as a treat swap….no. I make the distinction between "cooking" them into something and sprinkling them over something as being the difference. Cooked in the whole thing is a treat swap but sprinkled on just the chocolate is the treat swap, you count everything else I the bowl.
Remember these are "treats" NOT diet busters!!
I have often seen a recipe make a dozen muffins and the serving size be 1 muffin. It can take real willpower to put 11 muffins away. When I do make a large recipe I automatically freeze 1/2 of it to get them out of arms reach! I also like to share my healthy treats with my Hubby. He eats way too much junk so anything healthy I can offer him is a plus!
But if I had 2 yellows left for my day AND I had another treat swap for my week left, THEN I might allow myself a second helping. A 2nd treat swap.
Can you split your treat swaps up?
There are other ways to "split" your treat swaps up. Maybe I want to use 2 treat swaps in 1 day but not at the same meal. Let's say one day I want to eat 12 chocolate chips in my morning yogurt, that would be 1/2 treat swap. Then maybe I want nachos for lunch, 6 tortilla chips (about 100ish calories)  is 1Y. but I could use 3 more chips for 9 total. That would be 1 1/2Y treat swaps and quite a pan full!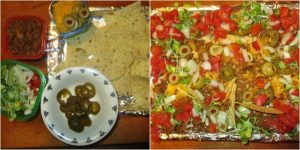 In this instance, you just count your chips as your treat swap and then count all of the containers that you put on top of them. So that pan had 1 1/2Y treat swap of chips, 1R of taco meat, (taco meat recipe in that post) 1G of veggies and jalapenos, 1/2B of cheese, 1/2 O of olives. If you use a different "shape" chip like the small round bite-sized ones, just remember the about 100-120 calories rule.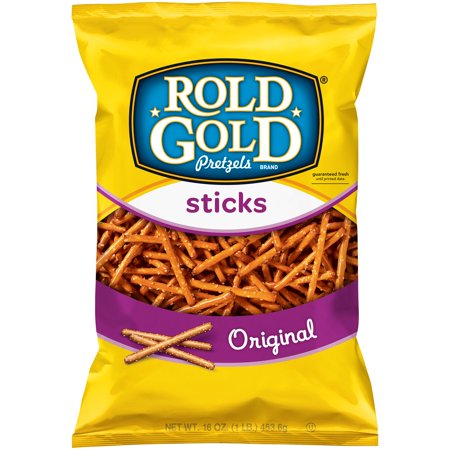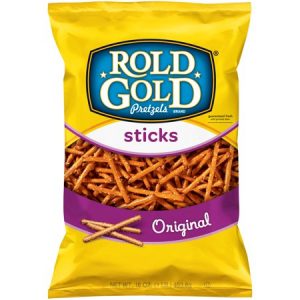 The same applies to things like pretzels. The list says 14 mini pretzels and that is about 100 calories worth for most brands. But you can have 53 mini pretzel sticks for the same calories. 53 vs 14 is a no brainer if you ask me.  Pretzels thins are included too, my band is  23 pretzels for  110 calories!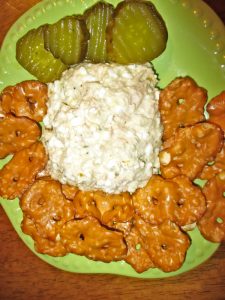 Can you save all 3 of your treat swaps for 1 day?? Well, yes. I have had a plate of nachos and a couple of margaritas on the same night before and probably will again. LOL.  But, I learned that if I want to do that, I need to save all of my swaps for 7 days and then have my treat night. Because, if I have my 3 treats in one day at the FIRST of the week, then I tend to make excuses for other treats DURING the week…sad but true.
What about normal "treats" can we call them "treat swaps"?
Sometimes we would love to be able to "count" something that is not approved,  as a treat swap. I will use the example of a cupcake. Just a normal cupcake made with white flour, oil, sugar and lots of fluffy icing. Can we count that as a treat swap? Well, remember we tried to identify a treat swap as something made from healthy ingredients, just a little more of them or that uses ingredients we need to limit. A normal cupcake just doesn't fit that definition.
If it isn't approved it is more like a "cheat, not a treat". There is NOTHING wrong with a "cheat". You can bet on my birthday I am going to have a GREAT cupcake! But I am not going to start trying to check off containers while I am cheating. I am afraid I will just start eating ANYTHING and trying to make it fit my containers. Just try to remember that fast-food french fries are not a"yellow" treat swap EVER 🙂
I hope this information helps you understand a little more about ways to enjoy life while continuing to eat healthily!