Why did I create the "Bigger" Big Mac in a Bowl?
Simply because I need fast-"tasting" food in my life! I was craving a "Bigger" Big Mac (my name for a Big Mac with tomatoes added to it LOL).
Since starting on the Portion Fix/21 Day Fix, I have tried to make foods that are healthy but are fun to eat. I have a few "copycat" or "with a twist" recipes that I go to when I am craving takeout or restaurant food. My Egg Roll in a Bowl recipe is the one I go to for a quick Asian food fix!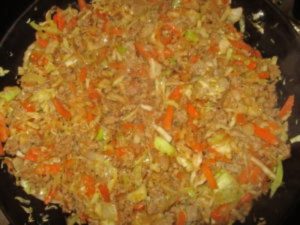 And I have a great Copycat Wendy's Taco Salad that I make with Grandnanny's Chili!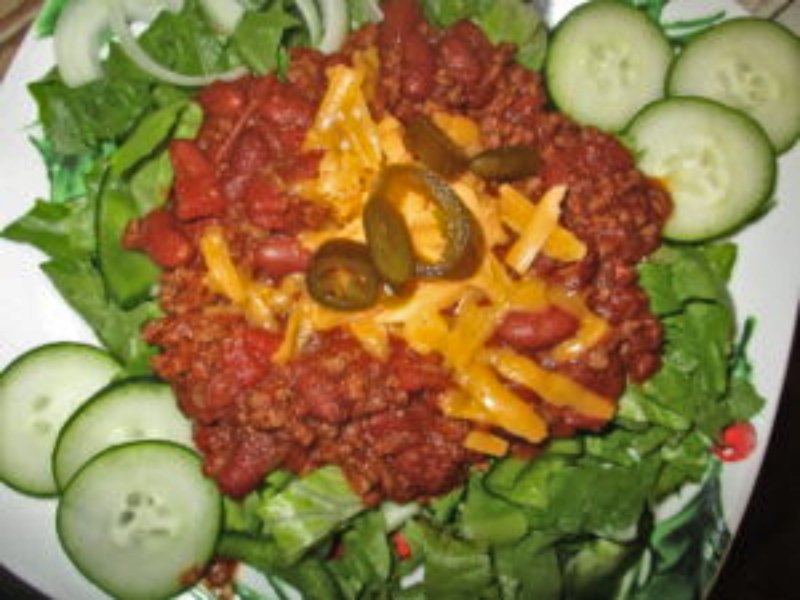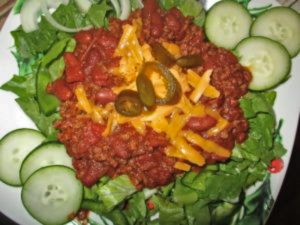 So what did I do when I was craving a Big Mac from McDonald's??
I recreated that one too, in the form of a "Bigger" Big Max in a Bowl.
Until the most recent updated food list from Beachbody came out, there was one thing that kept me from trying to "fix" a recipe for it. PICKLES. Pickles were off-limits to 21 Day Fix followers. They just were nowhere on the food lists. They are now on the vegetable list! ****** Pickles are a Green container on the 21 Day Fix, but there is no way I would use 1 Cup of pickles at a time because of the sodium!! I discuss sodium here.  ***** Without pickles though there was not a very good version of Thousand Island Dressing out there. In fact, for a long time mayonnaise wasn't on the food lists either, but with the addition of both of these things I thought it was high time that there needs to be a "Fixed" version of Thousand Island Dressing now. I use the dressing as my "special sauce" dressing for my bowl.
*****Another update***** I have found an "approved" ketchup. You can find my research info here. See my notes at the end of the recipe.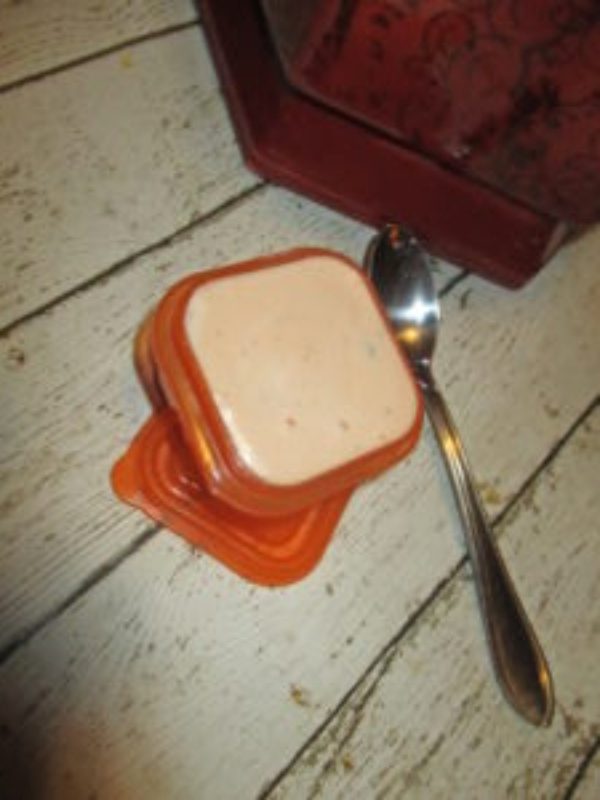 Back to those pickles…
the other reason I needed them is that you can't sing the "Big Mac song" without pickles, LOL! "2 all-beef patties, special sauce, lettuce, cheese, pickles, onion on a sesame seed bun".
Bun??
Of course, we are leaving the bun off and going for a bowl and I don't use sesame seeds on my salad because I am unwilling to give up any of my dressing for my salad for them, as they occupy the one an only orange container we get. If you did want to add this to a bun instead of a bowl I have some suggestions in this post about finding bread products to help you find one that is approved for the Fix.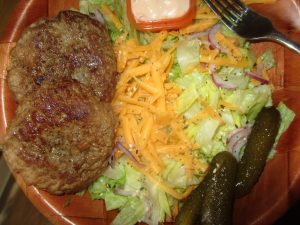 How did this recipe get the name "Bigger" Big Mac in a Bowl?
You might ask why I named this recipe "Bigger" Big Mac in a Bowl? Well, I have always thought that the Big Mac needed some tomato added to it. In the past, I have even brought it home and added tomato to it, giggled and called it a "Bigger" Big Mac. So the name was PERFECT for my recipe because I added tomatoes to my bowl!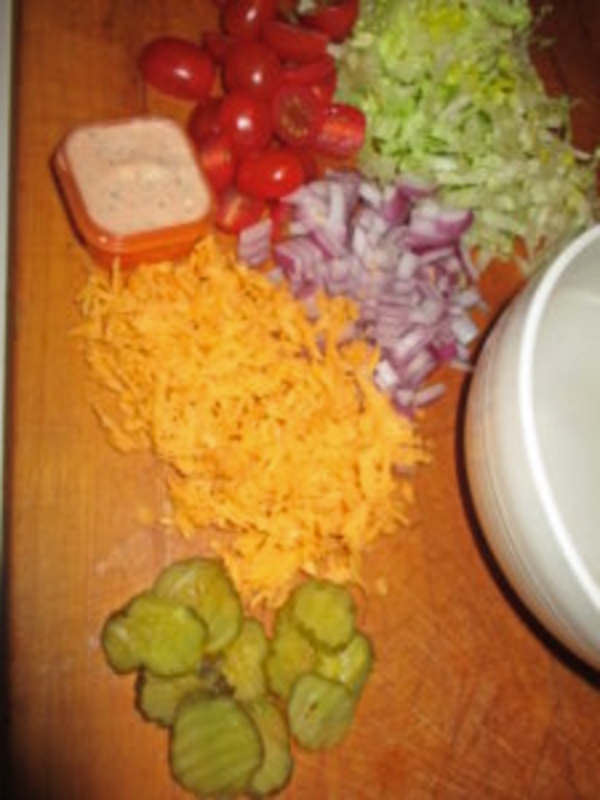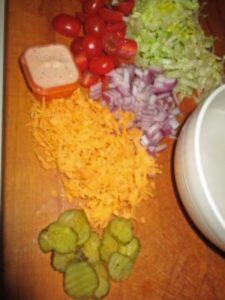 I started getting my recipe together. I had planned to have 2R of burgers…"2 all-beef patties".  But then Hubby asked for one so I split it with him.
If you knew how long I have wished he would try to start eating healthier you would understand how happy that made me!! So I let him have the second patty!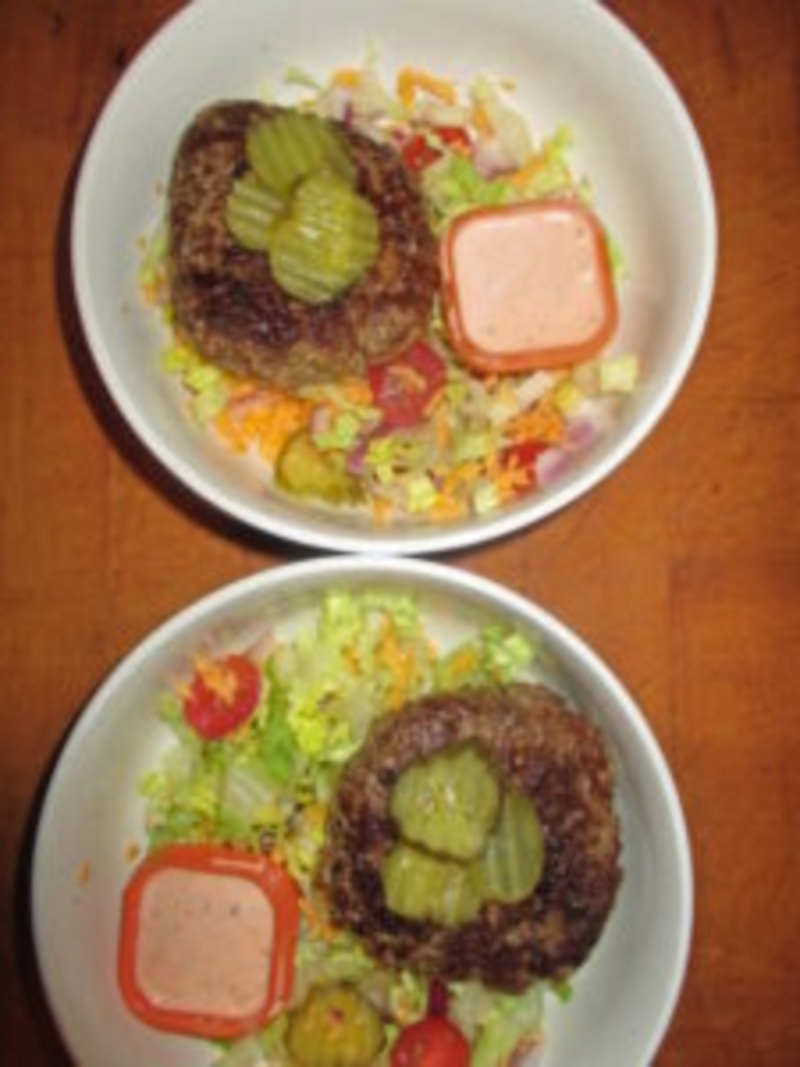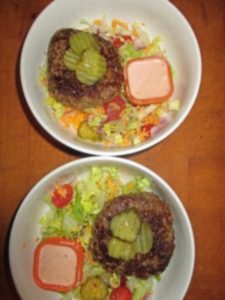 Building a basic salad and topping it with a fried burger is easy! I use super lean ground round and an iron skillet.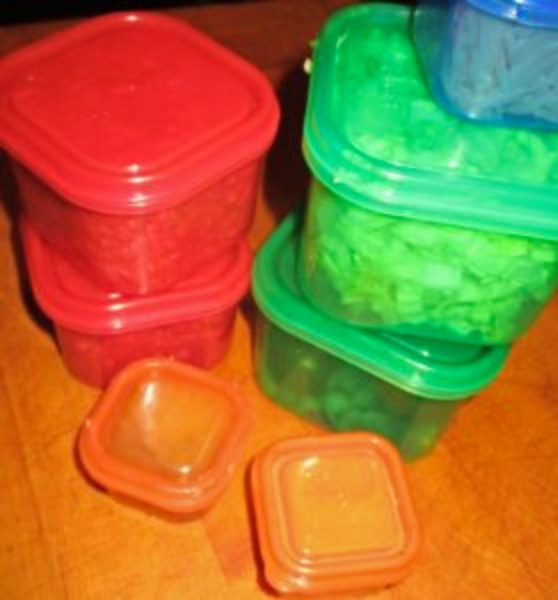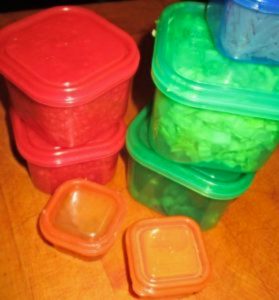 2 Green containers of veggies, 1 Blue of cheddar cheese, 1 Orange of pickles (to keep my serving size small, not counted as an Orange container. Just count the pickles in with my lettuce and veggies)  and 1 Orange of "special sauce"/dressing.
I mix my sauce up before I start my burger, so the flavors have time to blend.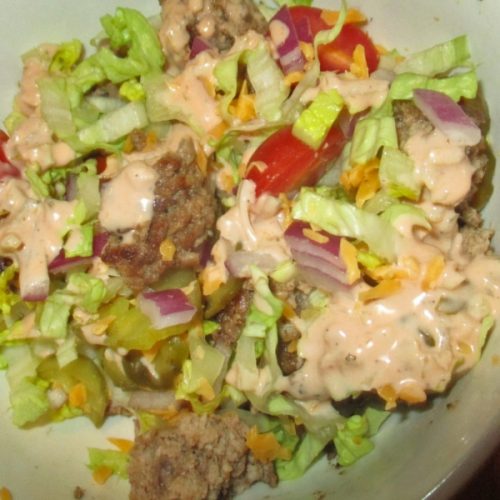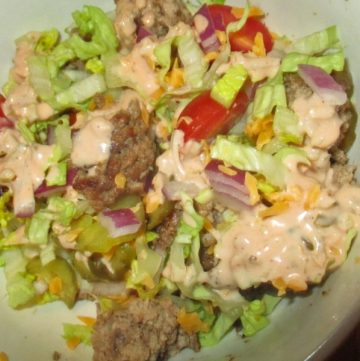 Bigger "Big Mac" in a Bowl
Love a great burger? Don't want to eat that bun?? Me either. So the answer for me was this "salad"!
Ingredients
1

cup

mayonnaise

2

tbsp

tomato sauce

1

tbsp

apple cider vinegar

2

tsp

honey

2

tbsp

dill pickles,

chopped

2

tsp

onion,

minced

¼

tsp

garlic powder

1/8

tsp

salt and pepper

1-2

tbsp

almond milk,

any milk
Salad and Burger
2

cups

mixed salad greens,

tomatoes, onion, pickles

1/3

cup

cheddar cheese,

shredded

3/4

cup

lean ground beef,
Instructions
Mix. Place in fridge for 4 hours or more, but it will taste fine if you make it before you fix your burger too.
Salad and Burger
Assemble salad ingredients and set aside. Form ground beef into one large or 2 small patties and fry in a sprayed skillet or grill, add to salad.

Add 1 orange container of dressing to salad. ENJOY!
*** AIR FRYER UPDATE***
Make your hamburger patties. Air fry about 8 minutes on one side. Flip them over and finish cooking for about 4 minutes. I tested this in my NuWave oven but it should work for any air fryer.
Notes
The sauce recipe makes about 1 cup of sauce. The serving size for the recipe is 2 tablespoons. You will have sauce left over! 
*****RECIPE UPDATE*****
The sauce recipe can be made with "approved" ketchup!
Substitute "2Tablespoons of tomato sauce" with 2Tablespoons ketchup and then reduce the honey from 2 teaspoons to 1 teaspoon. The rest of the recipe stays the same.
How long with the sauce last?
Store the dressing in the fridge in a jar. It makes 8- 2T servings and will keep for about 5 days.
I love this sauce!! I have a post about other uses for the Big Mac sauce right here!
The new  Ultimate Portion Fix food list means new recipes!!!!! WOOOHOOO!!!!!! I plan on creating more fun food to share with you!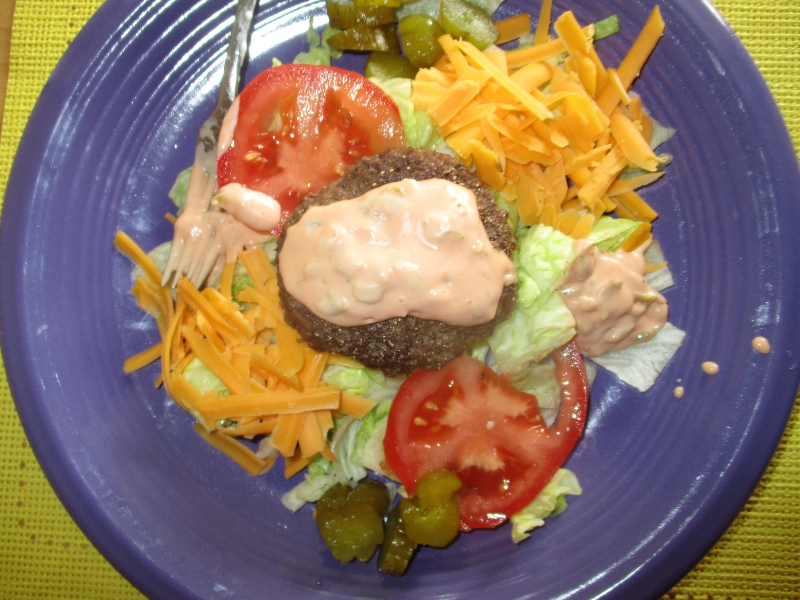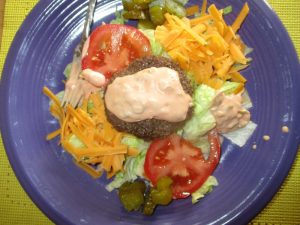 What can you serve with "Bigger" Big Mac in a Bowl?
Want some french fries with that?? Try these Air Fryer French Fries!!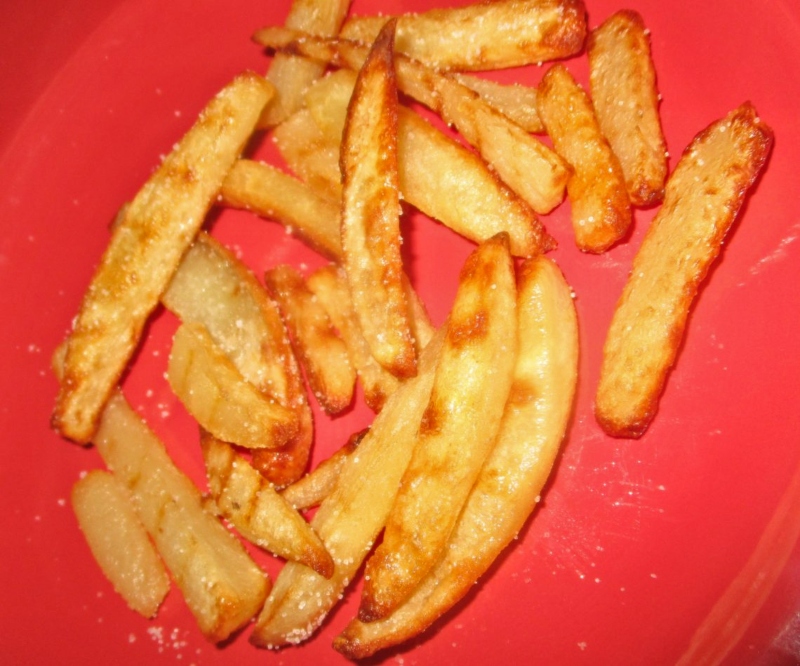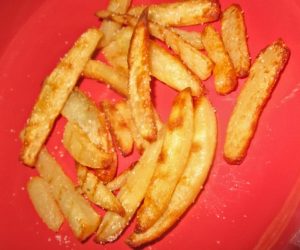 Maybe you want to try a new burger bowl too?? Add one of these to a salad!