Oh my goodness… every once in a while I decide to try something new and hit it out of the BALLPARK on the 1st swing!! Cornflake Crusted Catfish was born this week!
I just did it again!! Homerun!!
I was craving fish. Not just any fish. I was craving my beloved catfish. We love to fish for them and I love to eat them!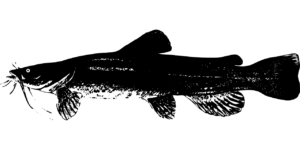 Why catfish?
I know that not everyone has catfish available to them. That just makes me sad for you. Here in Tennessee 90% of local restaurants have fried catfish on their menu. We have entire restaurants dedicated to just catfish! This is one of my favorite ones!! https://www.facebook.com/catfishhotel/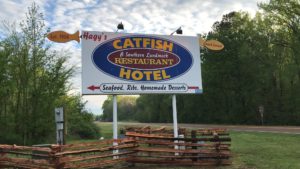 Alas, most of the time the fish available around here is deep-fried, but a few places have jumped on the "grilled" bandwagon…or go the "blackened" route. While both are ok, but to me, there is nothing to compare with deep-fried. Not until now that is!
I was shopping at our local market and came across 2 pan-sized catfish. Fished from the Tennessee River and fresh. I knew my hubby was going to grill that night and told him I was going to have some kind of fish and/or shrimp. He is used to that. Into the cart, they went.
After I got home I got one of them ready for the grill and then stood there thinking about what I would do with the second one. I have seen recipes using brown rice crispies cereal as a coating for fish stick and chicken tenders but I have been unable to find them and then heard that the most popular brand is being discontinued anyway. I was about to dismiss the idea just as I glanced over at my NuWave Oven (air fryer) it was was 2ft away… sitting right beside it was a HUGE box of corn flakes.
DING-DING-DING A bell went off in my head! Cornflake Crusted Catfish!!
My mom used to do an oven-baked version of chicken that used CORN FLAKES as the breading. Cornflake style cereal IS approved for the Ultimate Portion Fix. So I knew it was going to work.
I put a couple of handfuls of cornflakes in a gallon bag. I smashed them until I got them to the size of rice crispies …………..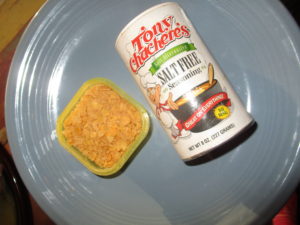 Then a little Cajun Salt-Free seasoning added to 1Y crushed cornflakes cereal and I had a "crust". Salt and peppered my fish and into an egg wash, it went, to help the crust to stick.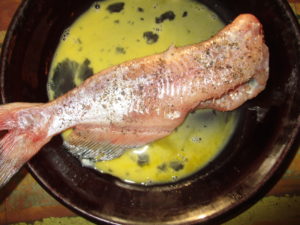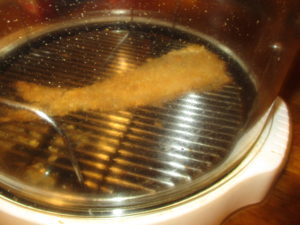 Yes, this picture is blurry. I took it thru the NuWave Ovens glass. On my low rack for about 10 minutes on one side and then I gently flipped it over and cooked it for about 5 more minutes.
I tested it for flakiness.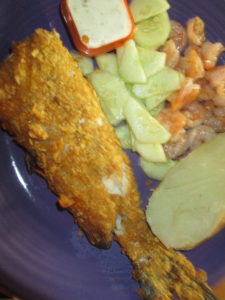 Cornflake Crusted Catfish
Fried catfish is a true Southern delicacy. My mom's old cornflake crust recipe came in handy to help make a healthy version of the classic dish.
Ingredients
1

whole

catfish, per person

* any firm white fish

1

large

egg, beaten

½

cup

crushed cornflakes

¼

teaspoon

salt-free Cajun seasoning, or to taste
Tartar Sauce
2

tsp

prepared horseradish

1

tablespoon

mayonnaise

1

tablespoon

minced sweet pickle

salt and pepper to taste
Instructions
Dredge fish through egg wash and then thru seasoned cornflakes crumbs.

Bake 10 minutes in NuWave oven on the lowest rack sprayed with cooking spray or air fryer. Turn fish gently and bake another 5 minutes. Test to see if the fish flakes away easily and cook a few more minutes as needed.

Salt and pepper hot fish to taste. Serve with tartar sauce.
Tartar Sauce
Mix all ingredients. Allow to sit while fish is cooking.
Ultimate Portion Fix/21 Day Fix Container Counts
1R 1/2Y for 1 fish 1 orange of tartar sauce
Notes
You can use fish fillets too. Shorten the cooking time to 5 minutes on each side and then test for flakiness.
What can you serve with this Cornflake Crusted Catfish?
I like tartar sauce with my fish most of the time. So I mixed 2 teaspoons of horseradish, 1T of my vegan mayonnaise and 1 teaspoon of minced pickle and a big dash of salt and cracked pepper.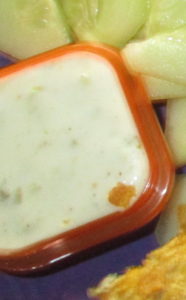 The fish had just the right amount of crunch. The sauce had just the right amount of zing. I devoured them both!
You could totally use a different fish or fillets. You could just do it in a regular oven at 350o  for about the same amount of time but I would place it on a rack to keep it crispier.
What do I like to serve with this fish?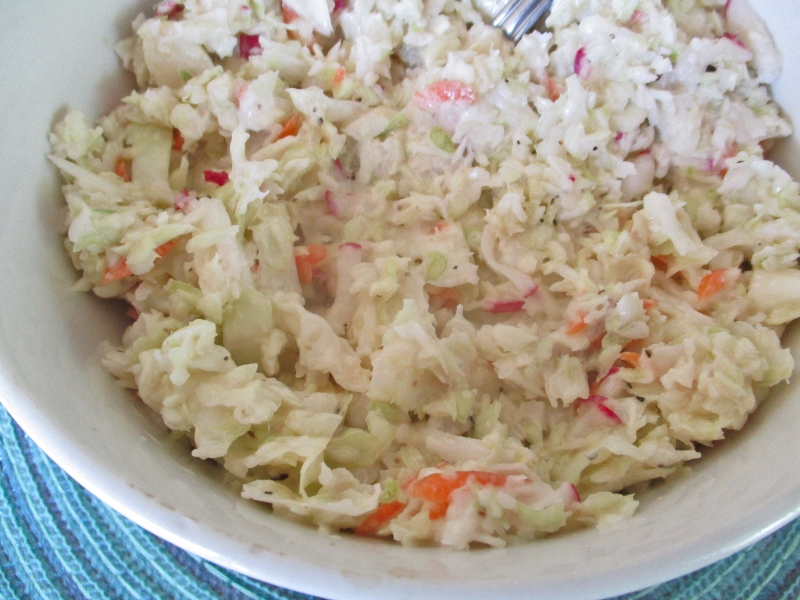 I love a great coleslaw with my fish but didn't have the ingredients on hand today. Here is the recipe I use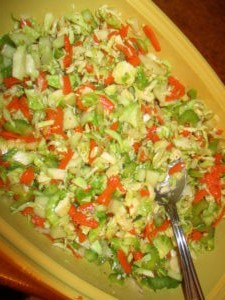 If you prefer a vinegar-based slaw I have one of those too!
and these baked beans are really good and would make a wonderful side dish for this too.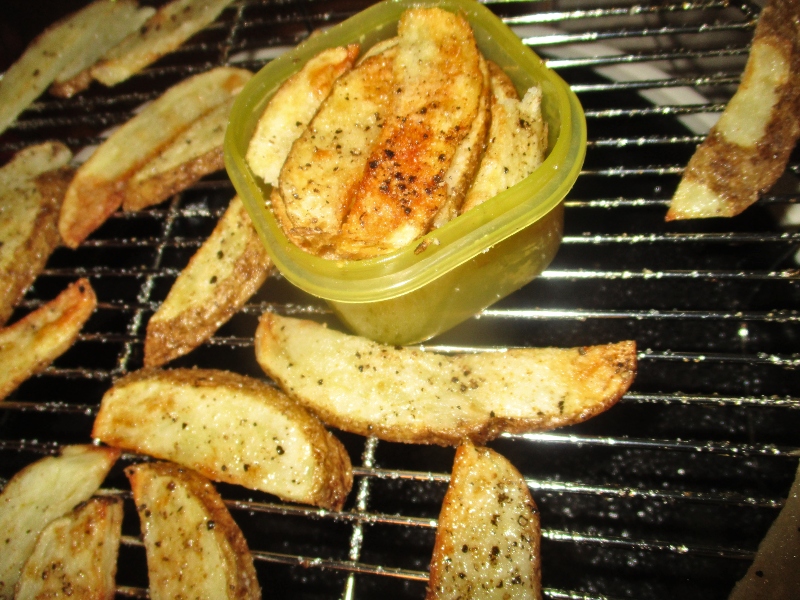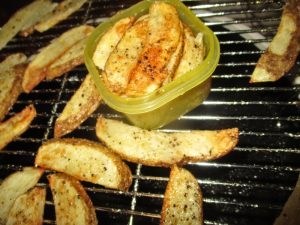 Who doesn't love french fries with a plate of fish?!?! I have the perfect french fry recipe HERE.
I am planning on using it on chicken too!!