Corn tortilla goodness? Well, you either love them or you hate them! I thank my mother for my love of them. Although her version of a "taco shell" and mine is a little different. Hers were deep-fried, held under grease with a pair of tongs and folded and deep-fried till crisp. But that was the 1960's then some time in the 70's pre-fried taco shells became the norm in America and that is what I raised my kids on. Fast forward to 2018 and I am eating healthy and those good old home-fried corn tortillas have become the star of my plate often now!
Like these awesome grilled shrimp tacos, I just had last night!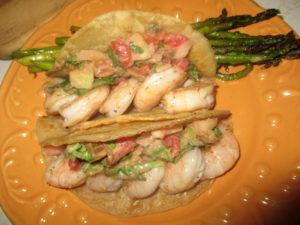 Yes, I am talking about plain old thin corn tortillas that you can buy in stacks of 100. Yes, the ones that turn into a soggy mess the second you add any filling to them!
YUCK!! RIGHT?!?!?
Enter "Mom's Method" altered. (I feel like Paula Dean's sons must have felt when they started altering her recipes to the healthier side of things….almost guilty…thankful for her food knowledge but needing the update desperately.)
How do you achieve corn tortilla goodness?
I start by getting an iron skillet hot, while it is getting hot I spray olive oil spray on both sides of my tortillas and I just toss them back and forth in the hot dry skillet until they get the "color" I want. You may have to hold the tortilla down with a spatula just so most of the surface is touching the skillet since they can tend to puff up a bit. I get different results with different brands, so experiment and find your favorite one. I have the perfect size for skillet for a 6-inch tortilla. If I want just a bit more crunch on them I add a teaspoon of oil to the pan! I often just leave them flat and eat them tostada style with my regular taco meat and fillings.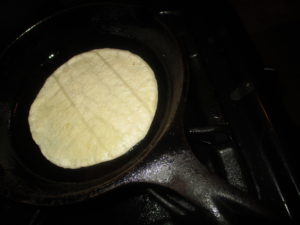 The frying toughens the tortilla so that the contents stay in better. It also brings out the corny flavor in the tortilla. Sometimes they crack when I fold them and if I don't want that to happen I fold the tortilla as I turn it the first time and just turn it over and over folded taco shell style. I make sure to give them a sprinkle of sea salt while they are hot to add to the flavor.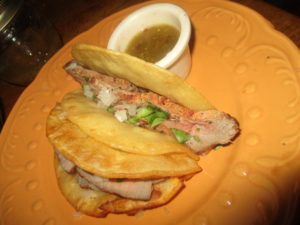 What do I use them for?
Since I have cleaned up my eating and lost my weight, I have expanded my taco "game"! Pork carnitas, steak, shrimp, fish, chicken……all make the rotation regularly now. Just good and healthy fillings now
For my friends on the 21 Day Fix, if you just spray the tortillas lightly then you don't have to count a teaspoon of oil. If you use more than a tiny bit be sure to count your teaspoons of oil. The 2-6 inch tortillas regular sized or 3 street taco sized (like I buy cuz that way I can have 3 tacos!) are only 1Y and any teaspoon you might add to the pan.
One of my favorite things to stuff into one or 2 of these is a serving of this Jalapeno Popper Chicken all shredded up. It is a popular recipe of mine and I make extra just so I can have this taco!!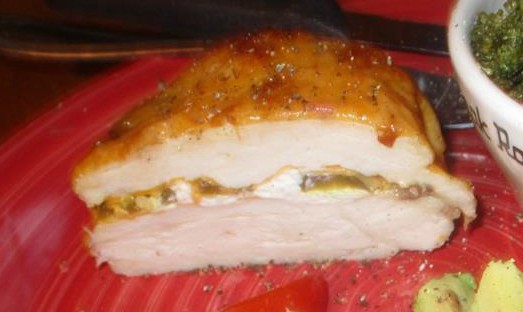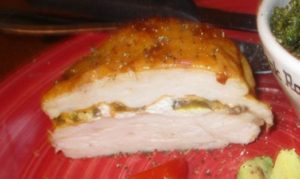 I hope this helps my fellow "Fixers" enjoy their lifestyle a little more!
Mexican recipes that would go great with these can be found here.
ENJOY!!