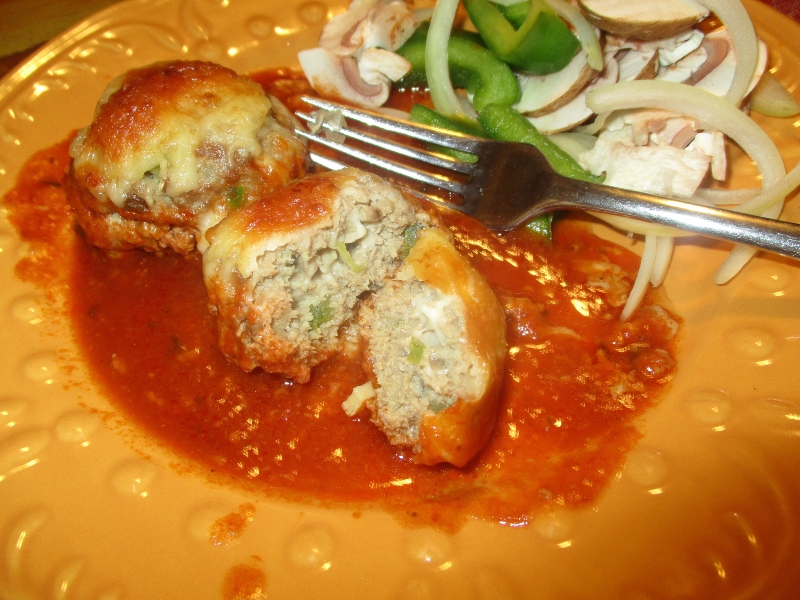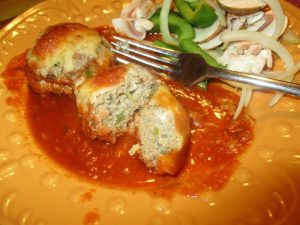 I love a good meatball and these are no exception to that! These Giant Meat-za-balls are filled with pizza flavors and baked up in pizza sauce. Simple to make and easy to serve as a main dish or as a filling for a sandwich or in a pita.
What ingredients do you need?
Well, that is going to be up to you. I personally like onion, mushrooms, and peppers on my pizza so they made it into these! This is a few tablespoons of each ingredient. I measured them in my green container so that is 1 cup of pizza veggies.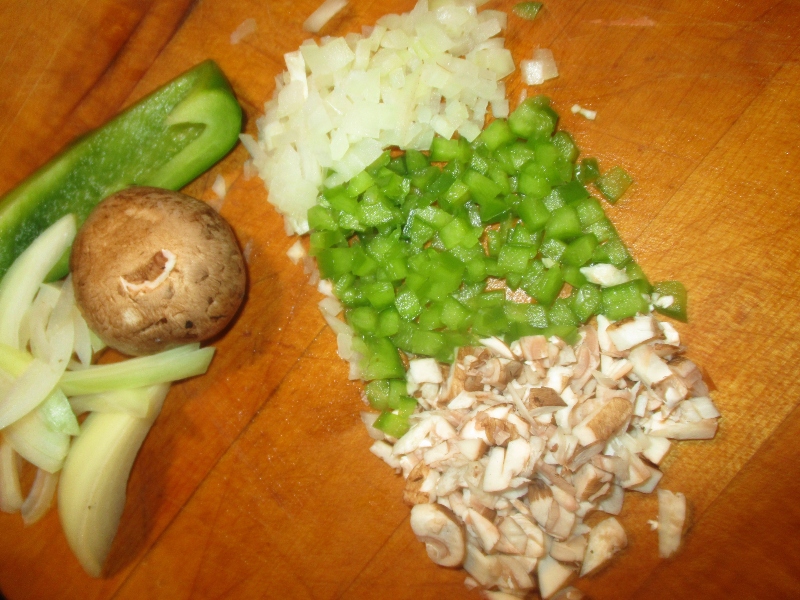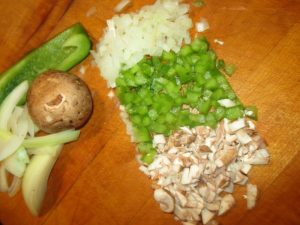 I simply added those to 1 1/2 pound of lean ground beef. A few spices and a good mix/squish with my hands got it ready to make 4 giant meatballs. I just put the meat mix in my red container and then form my ball out of that amount. So that makes each ball count for 1R in my day.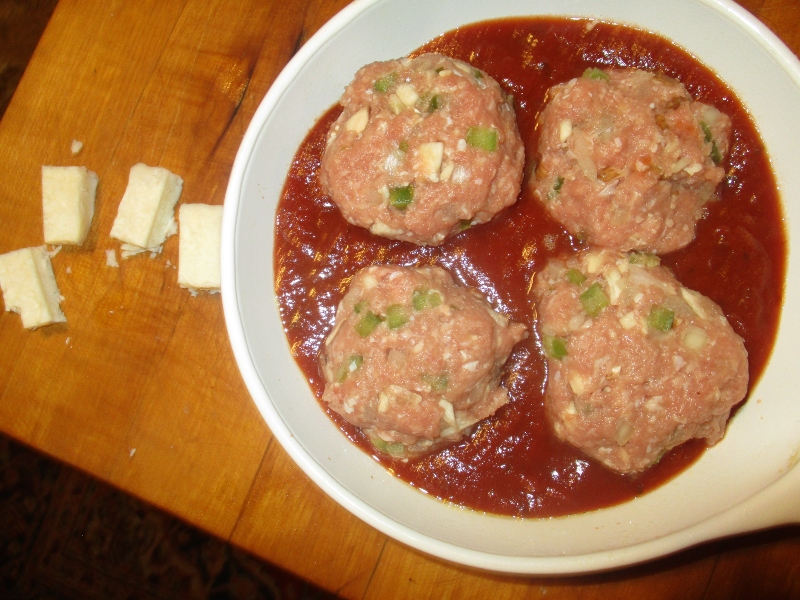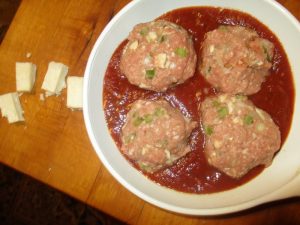 I explain how to find an approved pizza sauce and my favorite brand in this post.
I tried stuffing them with some frozen mozzarella but it just kind of melted away. I might try to perfect that though cuz it sounds good!
I topped them with shredded parmesan cheese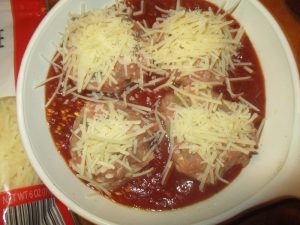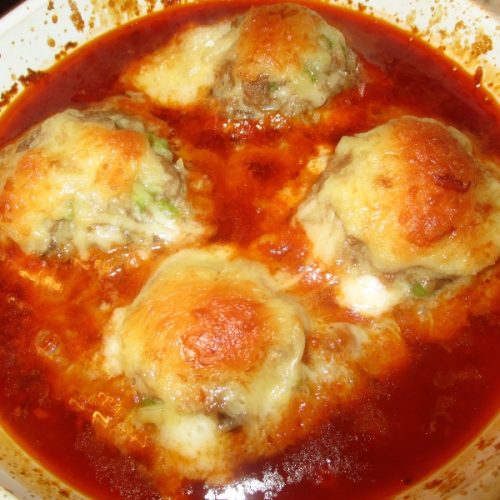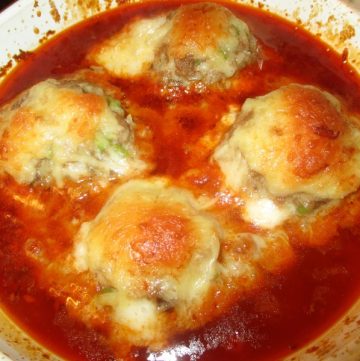 Giant Meat-za-balls
These Giant Meat-za-balls are filled with pizza flavors and baked up in pizza sauce. Great for a main dish or even a stuffed pita!


Ingredients
1½

lbs

lean ground beef

1

cup

minced pizza veggies

, onions, peppers, mushrooms

1

jar

pizza sauce

2/3

cup

shredded parmesan cheese
Instructions
Mix meat and veggies together well. Form 4 meatballs.

Place meatballs into a casserole dish filled with the jar of pizza.

Add cheese to the tops of each meatball.

Bake 45 minutes or until that cheese turns a beautiful golden brown.
21 Day Fix/Ultimate Portion Fix Container Counts
1 meatball = 1R, ¼G, ½B -- if your pizza sauce has no added sugar it is counted as ¼G-- if your pizza sauce has added sugar it is counted as 1/4P
Notes
*****Air Fryer Instructions*****
Assemble recipe except for the cheese on top and place in air fryer pan. Cook 10 minutes, add cheese and cook for 10-15 more minutes .
What can you serve with these Giant Meat-za-balls?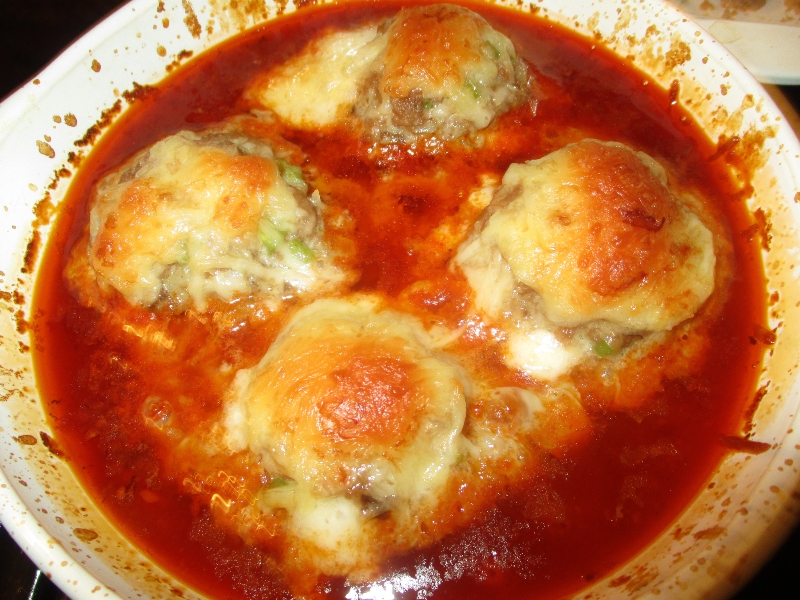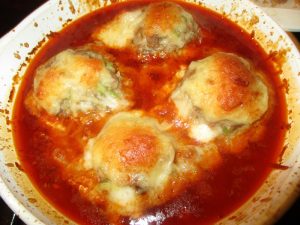 All of that beautiful goodness would be great with a side of pasta with extra sauce from the pan to cover it!  Maybe a pasta salad like this one.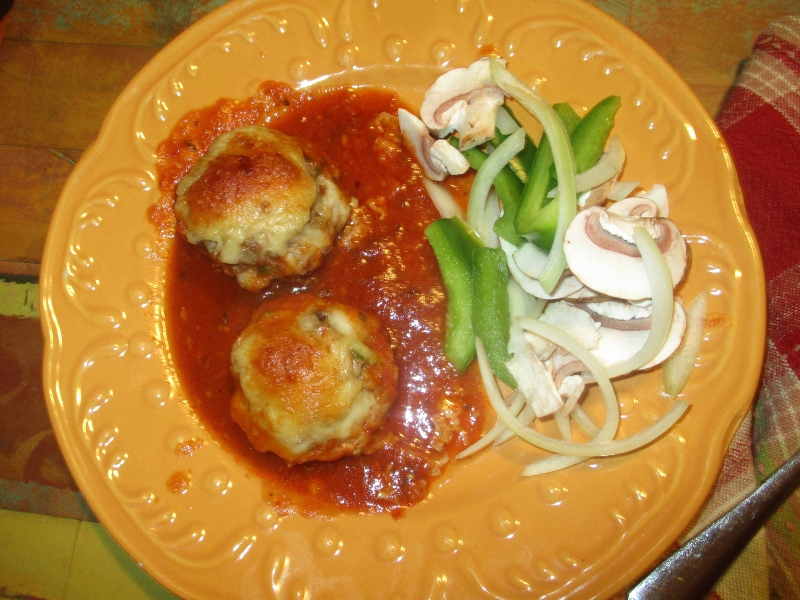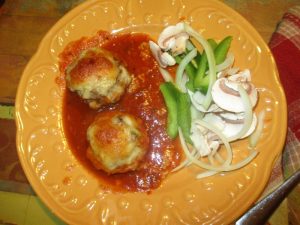 This day I just made a chunky veggie salad out of the same veggies I had used in my meat! A drizzle of an Italian vinegarette set if off perfectly.
Whatever you decide to serve them with, the Giant Meat-za-balls will be the STAR of the plate!! I hope you enjoy them as much as we did!!