I created Grandnanny's Chili recipe because there is still enough cold and damp weather left here in West Tennessee to make me want something to eat that will warm me up. My chili really does that! For years and years, I made a "not so homemade" version of chili using a prepackaged mix, the kind with a bunch of different spices in individual packets and it was always just so-so tasting. Changing my eating habits prompted me to want to create a 21 Day Fix Chili recipe. So I went to work researching a bunch of recipes and coming up with a common ingredient list. From there I played with making it twice and came up with what I thought was a great tasting recipe.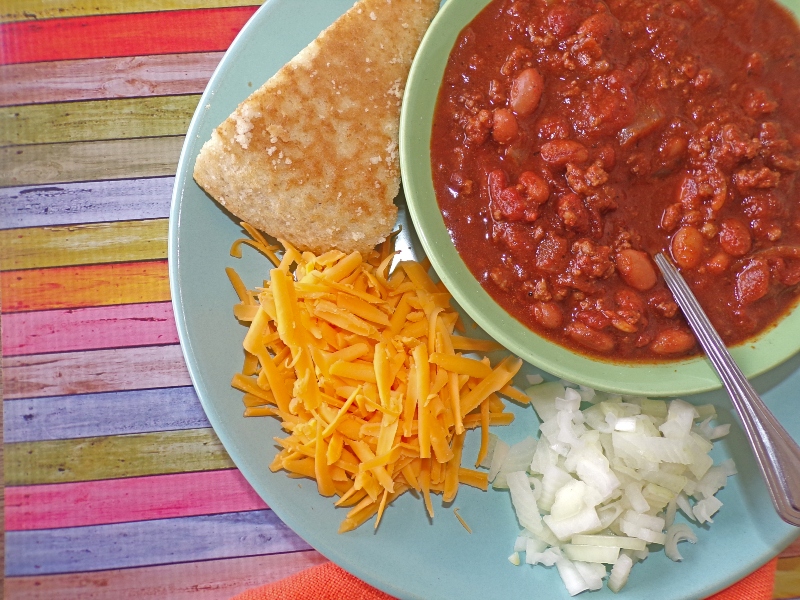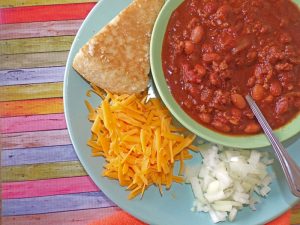 How did my family like my new version?
Later that day Hubby came home proclaiming that something smelled great. Now we have been together 14 years and he would NEVER eat my chili or anyone's homemade chili for that matter. Heartburn problems. But he said it smelled so good that he had to try it and sure enough he LOVED it. Now I have it in our regular dinner rotation, and even make it in the summer for chili dogs!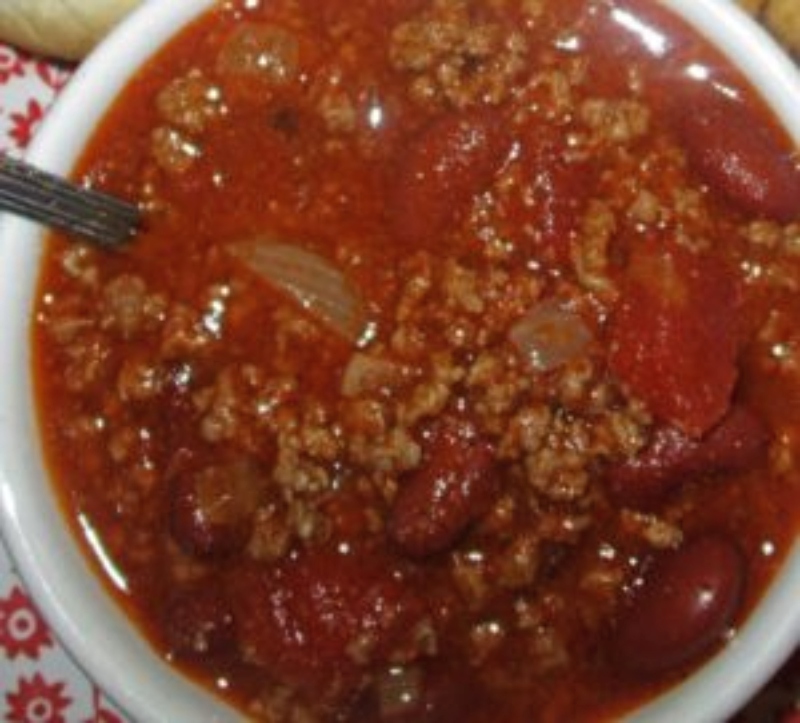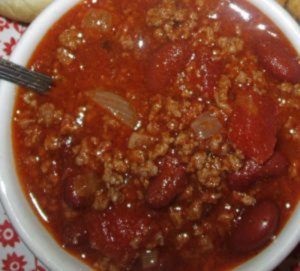 How do you 21 Day "Fix" a chili recipe?
"Fixing" my chili meant cleaning up my ingredients. Lean ground beef 93%/7%  or even ground turkey for my meat. No salt added tomato products and beans if I can. I like being in charge of how much salt goes into this recipe. It is perfect for me because my taste for salty things has changed so much!
I have changed the beans to anything from pinto to dark red or light red kidney beans and black beans. They all taste great!  I like to top it with some cheese and green onions sometimes too! This recipe doubles and triples very well. I usually make enough to put some in the freezer.
You can do this kind of "Fix-ing" to many of your own recipes!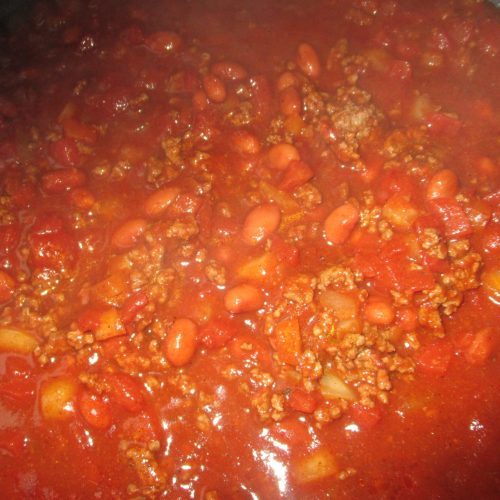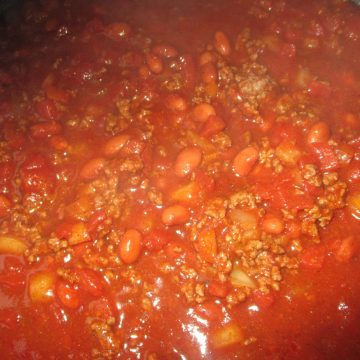 Grandnanny's Chili
I tried different chili recipes or packets for years. I finally came up with this simple ingredient, fast, and tasty recipe. It makes a medium pan full, but is easy to double or even triple!
Ingredients
1½

lb

lean ground beef

1

clove

garlic, chopped

1

small

onion, chopped

1

15oz can

tomato puree or tomato sauce

1

15oz can

diced tomatoes with juice

1

15oz can

pinto/kidney beans, drained and rinsed

1

cup

water

2

tbsp

chili powder

1

tsp

garlic powder

1

tsp

cumin

1

tsp

oregano

½

tsp

onion powder

1

tsp

salt

¼

tsp

cayenne pepper

black pepper to taste
Instructions
6 Quart Instant Pot Directions
Turn the Pot on SAUTE, when it gets hot, brown the ground beef, onion and garlic together. Drain any grease from the pot then add the beans, water, spices and process on MANUAL for 8 minutes. QUICK RELEASE, and then stir in both cans of tomatoes and put the pot back on SAUTE until it comes to a boil. Boil for about 10 minutes, stirring often so the tomatoes don't stick.
Stove Top Directions
Cook ground beef over medium heat until browned, add onion and garlic towards the end and soften them. Drain grease well and then add the tomato sauce, tomatoes, water, beans, and spices. Stir together and then reduce the heat to low. Simmer 1 hour, stirring occasionally.
How to thicken:
This is a thin chili. If I want to thicken it, I go easy on the salt and cook it down a little, mashing some of the beans to release their starch. Or you can use a little masa mixed with water to thicken it.
Ultimate Portion Fix/21 Day Fix Container Counts
1R 1G 1/2Y for an approx. 1 ¼ cup serving
Are there any other ways to use Grandnanny's Chili Recipe?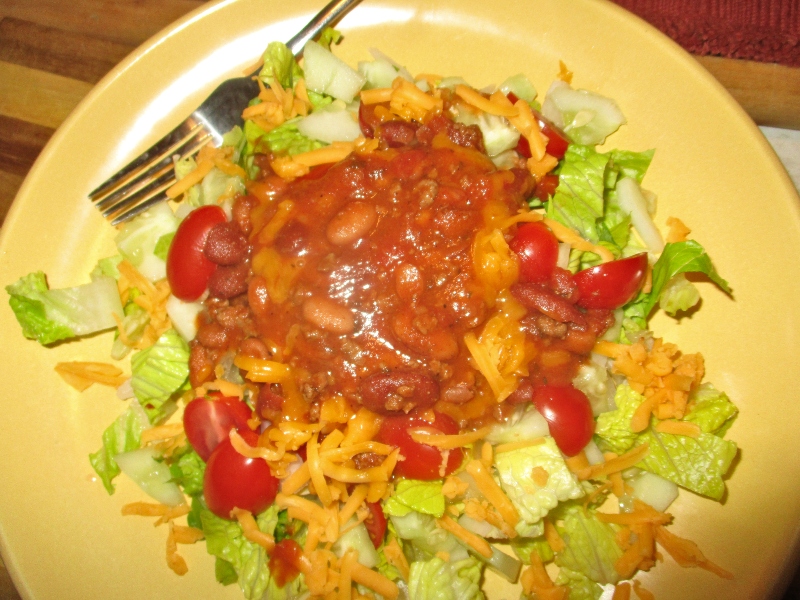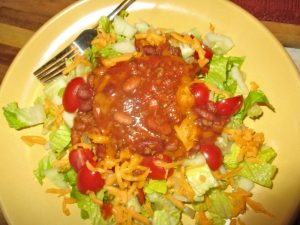 One of the ways I like to serve it is to make a "copycat" Wendy's Taco Salad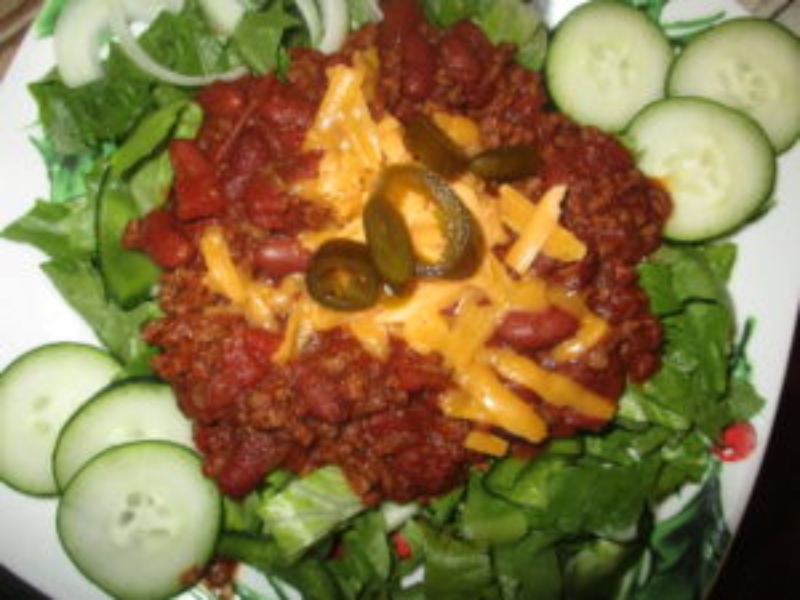 What is a good side to serve with Grandnanny's Chili?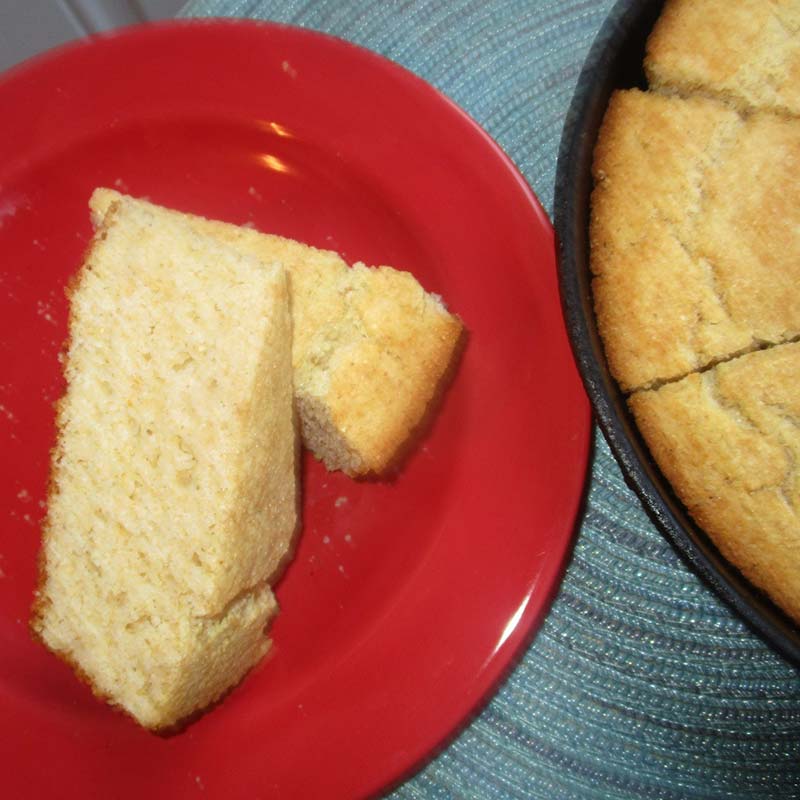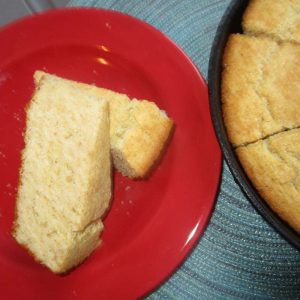 My favorite food to eat with chili is cornbread.  I have a fantastic cornbread recipe and even a jalapeno option HERE.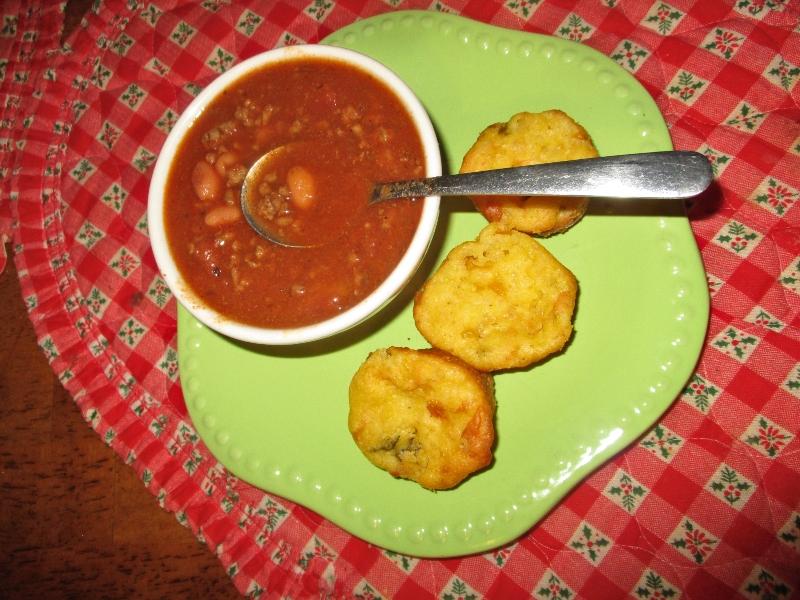 Add this Southwestern Salad for a soup and salad combination!