I got to go to one of my favorite restaurants to eat. The OutPost at Pickwick. And wanted to come home and create a copycat recipe for their corn salad.
I just had a birthday. Not a milestone one but one where I am proud to say "I am healthier at age 58 than I was at age 50!"
A loss of 55 lbs in the past year has given me pause to reflect on how far I have come….. this is a picture I have captioned,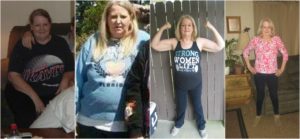 FOUR BIRTHDAYS
How did I celebrate?
Hubby and I went a couple of counties over to the Tennessee River area. To Shiloh National Military Park https://www.nps.gov/shil/index.htm where they were having a re-enactment of the Civil War battle. We have visited the park often over the years but we had never gone on the anniversary date of the battle. The battled happened on April 6th and 7th, my birthday is the 7th.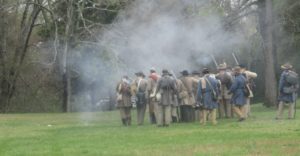 They had demonstrations like this one in firing real guns! It was so cold and spitting icy snow so I bet they were glad to be wearing those itchy wool uniforms! You could smell the gunpowder in the air and hear the commander barking orders, it was really fascinating.
They had things set up all around the grounds.  demonstrating the way things were back then. Their Visitors Center is a museum with a short film telling about the battle. At the 150 year anniversary 6 years ago they had a  HUGE re-enactment that stretched into the nearby town and they had a film crew film some amazing footage of what it must have been like. They have many letters and military documents that they based the movie on.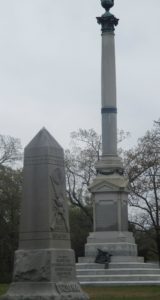 The grounds are covered with monuments. This one commemorates the state of Iowa's participation in the war and is about 3 stories tall! 
   There are many cannons in the park they all have markers that tell who was using them and all the cannons are pointed in the direction that the troops were firing in.
Outside of the park
After we left the park, we went to eat at one of my favorite "little" places in that area. The Outpost Pickwick Dam. Find them at https://www.facebook.com/pickwickoutpost/  This faith-based outreach program employes people needing a hand up in life and it is working! They have expanded inside and out every time we have been over there
Their corn salad is the BEST!
Their menu is big with everything from basic burgers to smoked meats and plenty of good side dishes. The potato salad is always good. We had the Smoked Chicken plate and salads. We shared a 1/2 chicken plate. Hubby doesn't eat very much dark meat but I do! His "home fries" were really good too!
One of the most amazing things I ate was a corn salad they had on the salad bar. SPICY GOODNESS!!
I came home and tried to duplicate the flavors! This is what I came up with.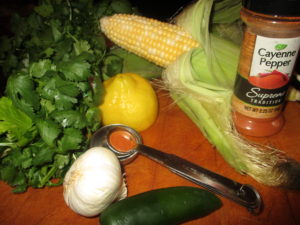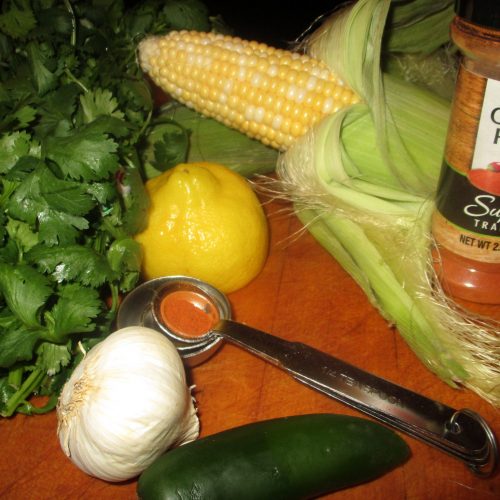 Spicy Roasted Corn Salad
A little heat sets this salad ahead of the rest! Great on fish tacos or as a salad topping.
Ingredients
2

cups

bicolor corn, fresh cut from the cob or frozen

1

clove

garlic, minced

1

tbsp

jalapeno, minced

½

lemon/lime

, slices

olive oil spray

¼

tsp

cayenne pepper, or to taste

2

tbsp

cilantro or parsley, minced
Instructions
Spray a baking sheet with olive oil spray lightly. Mix the corn, garlic, jalapeno, lemon slices, and cayenne together and spread on the baking sheet and give the top of it a light spray of oil.

Bake in a 450° oven for about 15 mins, stirring once, till some kernals are browning.

Put in a bowl and squeeze the lemon/lime slices over the corn and discard peel.Stir, cover and refridgerate. After it is cool test for salt and pepper, add to taste. All spices can vary according to your taste.
Container Counts
Serving size 1/2 cup or 1Y
You can serve it as a salad or as a salad topping like on a taco salad. I served it as a topping over roasted chicken. It is excellent on fish and shrimp tacos too!