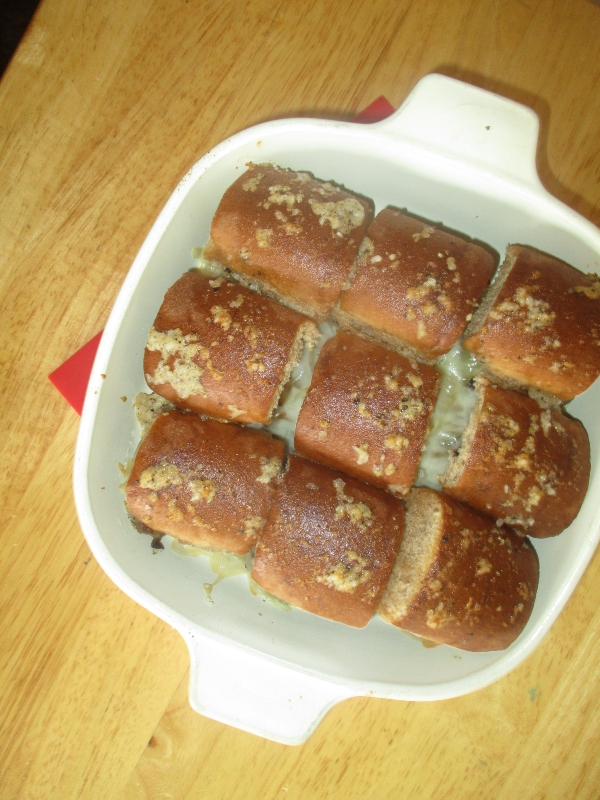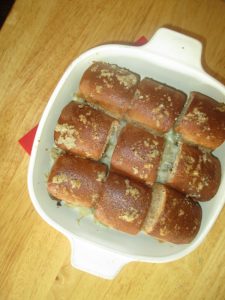 Who doesn't love a good slider!?!? I know I do! I made some French Onion Sliders for the WIN this weekend!
Until now though, I couldn't find a 21 Day Fix approved slider bun.
What do I use?
I was trying to make a sandwich out of some smoked beef that my hubby had made for us. But I didn't have any whole-wheat hamburger buns here. Instead, I grabbed one of my whole-wheat HOT DOG buns, tore it in half and built a mini-sandwich.
Then the idea HIT me!! Ding, Ding, Ding!! If I were to cut those buns into 3rds that would be the perfect slider size!!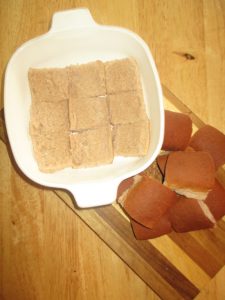 Three buns cut into thirds gives me 9 sliders. You could easily double the recipe if you need more and use a 9×13 casserole pan. I use the Walmart brand whole-wheat hot dog buns because I can count 1 of them as 1Yellow container. I explain how to find bread products in this post.
What kind am I making today?
Carmelized onions, beef, swiss/gruyere cheese give these a French onion soup flavor profile that I just love!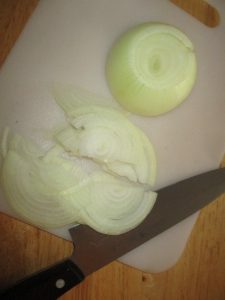 The kind of onion you use can be up to you. You can pick a sweet onion like Vidalia or white onion. I prefer a plain old yellow onion with plenty of flavor in it!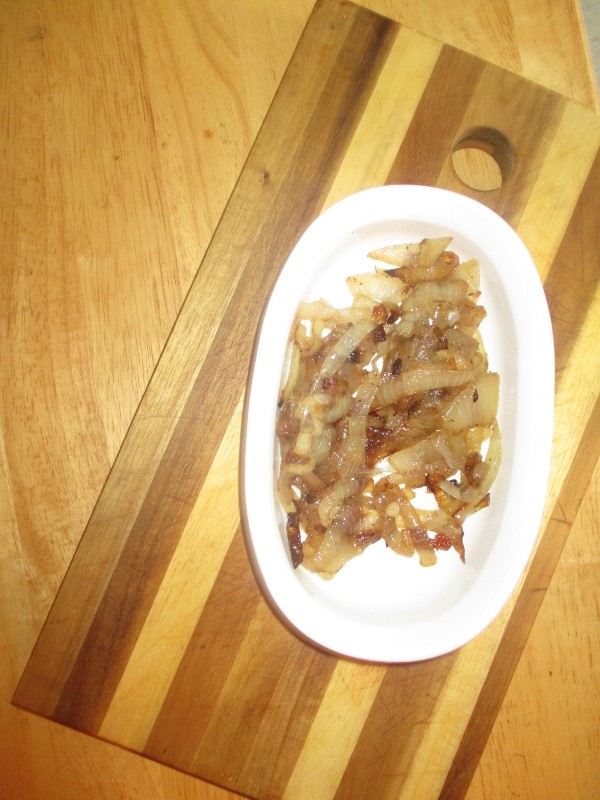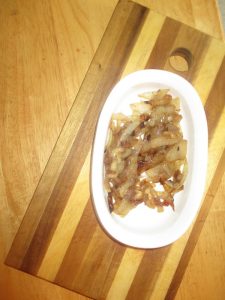 I like to get a little golden brown color onto my onion. Sauteing it in an olive oil sprayed non-stick skillet keeps excess oil out of them. Splash them with just a few tablespoons of beef broth and let that cook off a little bit and set them aside.
My next step is to make my "mini burgers". They are just a smashed down meatballs and then I fried them on both sides and drained them.
On to the assembly…
Spread a layer of cheese onto all of the bottoms of the buns.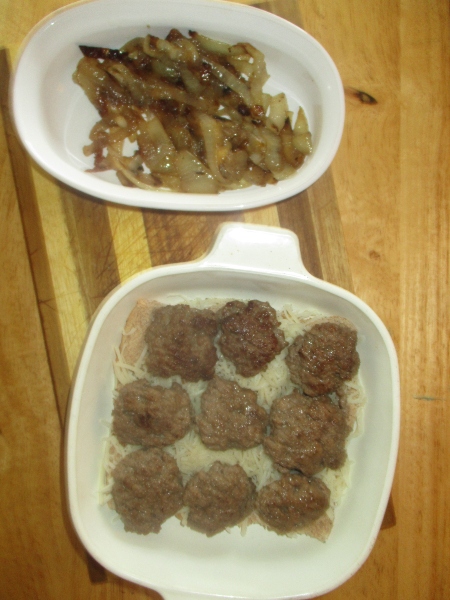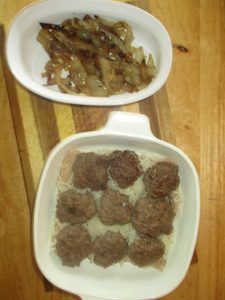 Layer on the little burgers and then load them down with the onions!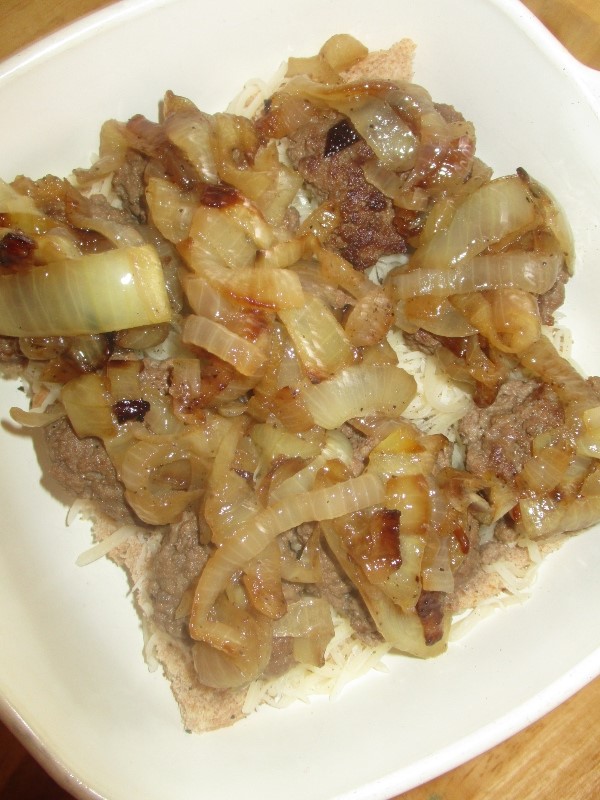 Put on a last layer of cheese.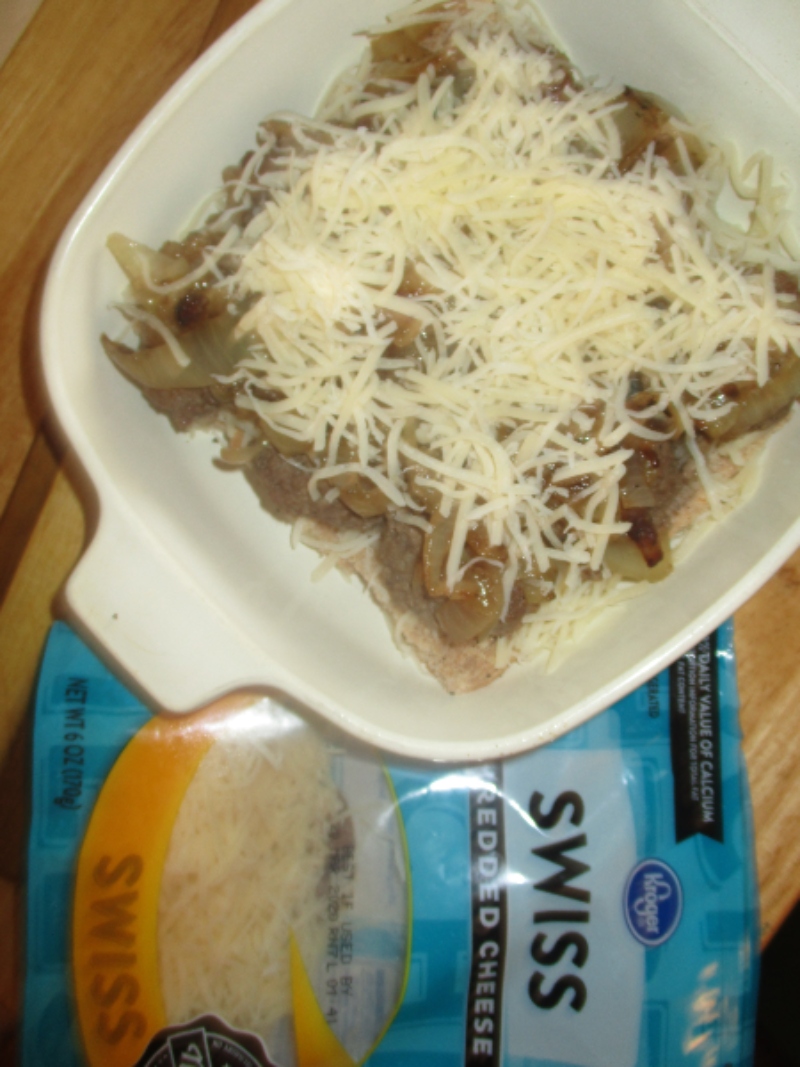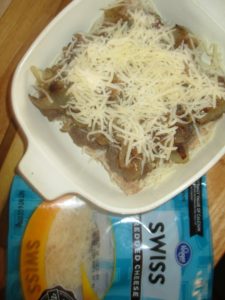 Top with the bun tops, then add garlic-parmesan butter and bake.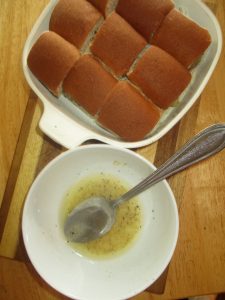 The melty cheese, onions, and beef are really great in this little bun of fun!!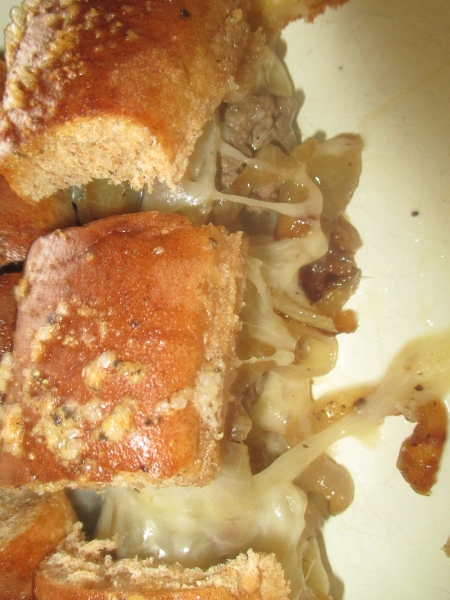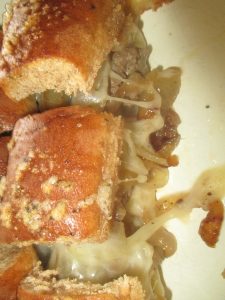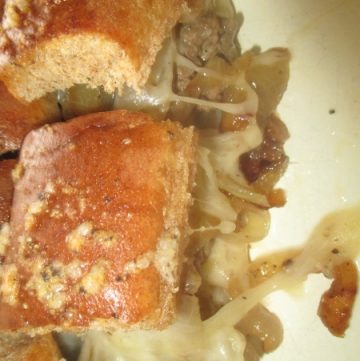 Ultimate Portion Fix/21 Day Fix: French Onion Sliders
Beef burgers, caramelized onions, and Swiss cheese stuffed into a slider bun.
Ingredients
1

large

onion, sliced thin

2

tablespoons

beef broth

olive oil spray

3

whole wheat hot dog buns, cut in ⅓s

1

cup

shredded Swiss cheese, divided in half

1

pound

lean ground beef

salt and pepper to taste

1

tablespoon

butter

1

teaspoon

parmesan cheese

½

teaspoon

garlic powder
Instructions
Toss thinly sliced onions in skillet sprayed with olive oil till lightly browning. DO NOT BURN. Add 2 tablespoons of beef broth to deglaze the pan and cook the moisture out of them. Set aside.

Make 9 meatballs out of the ground beef and smash into burger shapes. Pan fry till done. Add salt and pepper.

Slice 3 hot dog buns into 3 pieces each. Line the bottom of the buns in a square baking dish.

Spread ½ cup of the Swiss cheese onto the bottom buns.

Add 1 burger to each of the 9 bottom buns.

Pile caramelized onions on top of each burger.

Spread the other 1/2 cup of cheese over the onion layer and put the top of each bun in place.

Melt 1 tablespoon of butter and add 1 teaspoon of parmesan cheese and 1/2 teaspoon garlic powder. Brush over the tops of the buns.

Place in an oven preheated to 350° for 10-12 minutes or until the cheese is melting out of the edges.
Ultimate Portion Fix/21 Day Fix Container Counts
Serving size 3 sliders = 1Y ½R ½G 1B 1tsp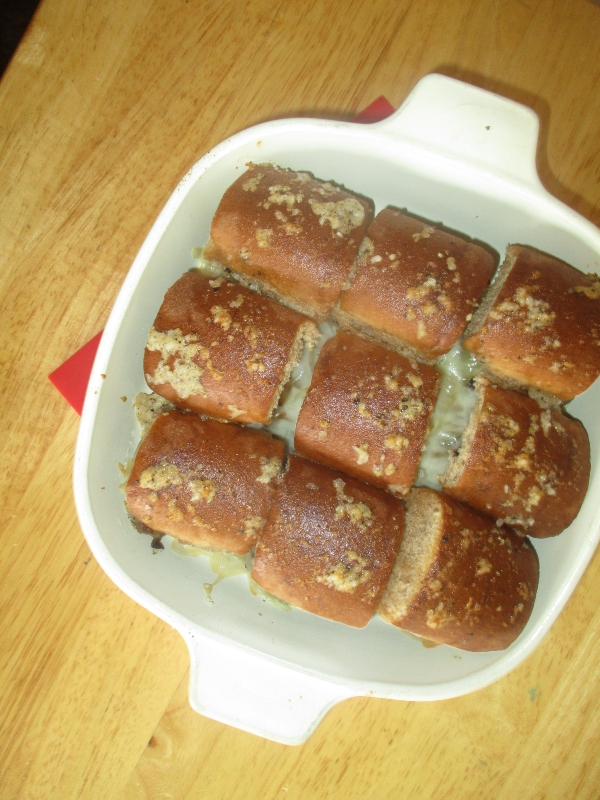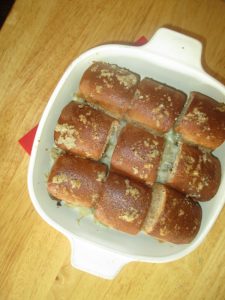 I LOVE a good horseradish sauce. If my containers allow for it, I have my favorite brand mixed with mayonnaise 1/2 and 1/2 and dip my slider in it!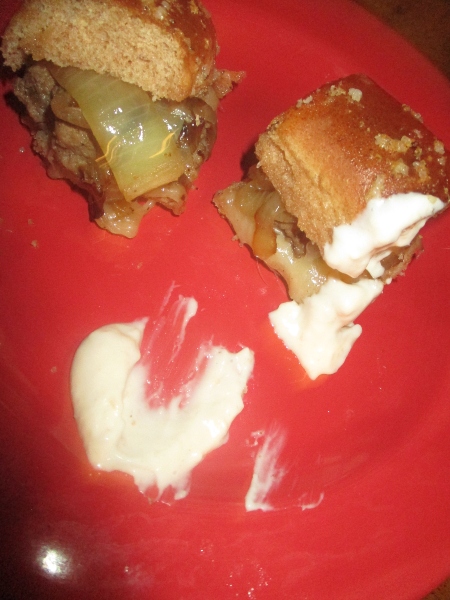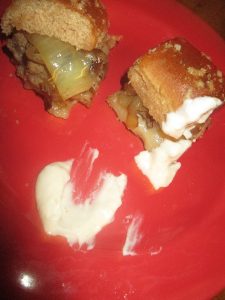 If you don't care for horseradish then you might enjoy a different kind of sauce. There are plenty of them to pick from in here.
I am going to create a few more slider versions in the near future! If you have any flavor combos you would like to see please let me know in the comments!